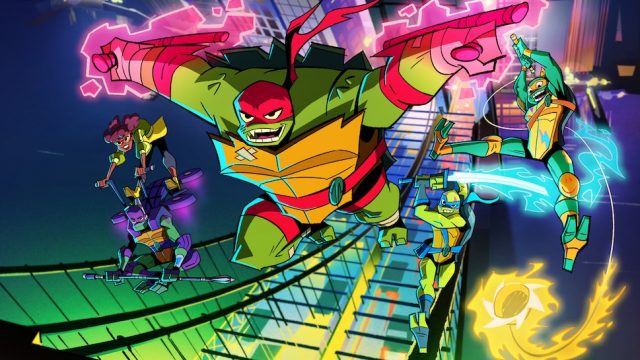 Es ist noch nicht allzu lange her, dass vier mutierte Schildkröten eine Frischzellenkur in Form einer 3-D Animationsserie verpasst bekommen haben. Nach 5 Staffeln wird die Superhelden-Satire in diesem Jahr wieder neu aufgelegt. Diesmal kommen, die nach vier berühmten Malern benannten Brüder wieder in 2-D daher. Im Kampf gegen das Böse werden die Ninjas wieder von Meister Splinter und April O'Neil unterstützt.
Für Fans der Zeichentrick-Serie aus den 1980ern mag die Neuinterpretation etwas befremdlich wirken. Die Turtles gehören unterschiedlichen Gattungen an und unterscheiden sich daher auch in ihrem Aussehen stark voneinander. Außerdem ist nicht mehr der blaue Turtle Leonardo der Anführer, sondern der Rote – Raphael. Der lila Turtle Donatello ist weiterhin das Technikgenie und Mikey der lustige Chaot.
Der Zeichenstil reiht sich mit seinem stark reduzierten Strich in heutige Zeichentrick-Formate wie Phineas und Ferb oder Die Abenteuer von Kid Danger ein. Auch wenn die heutigen Kids die Zielgruppe sind, kann man auf ein paar Referenzen an die klassische Reihe hoffen. Schon die Animationsserie aus dem Jahr 2012 streute immer wieder Anspielungen auf die Originalserie ein.
Rise of the Teenage Mutant Ninja Turtles ist ab September auf Nickelodeon zu sehen.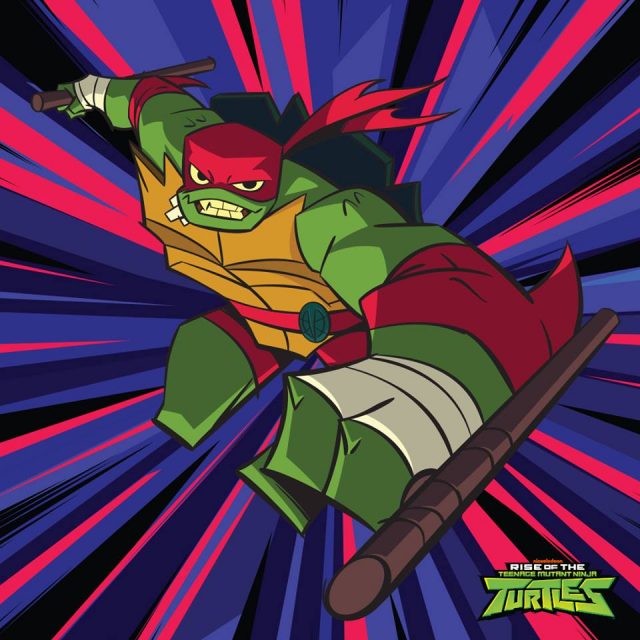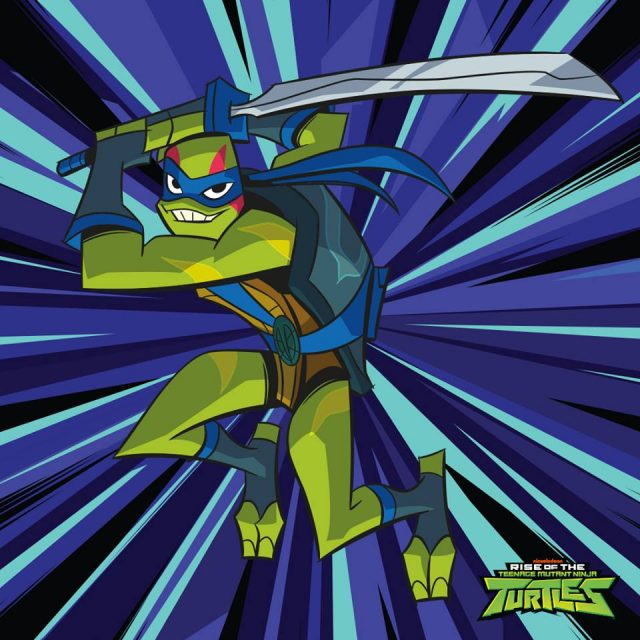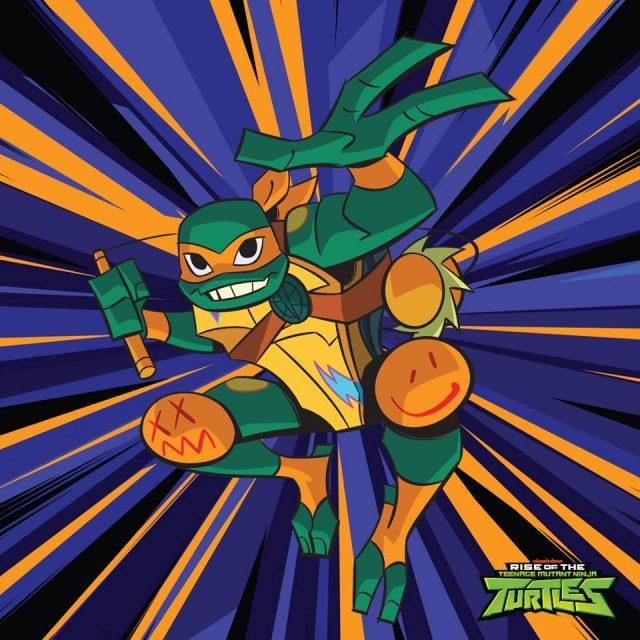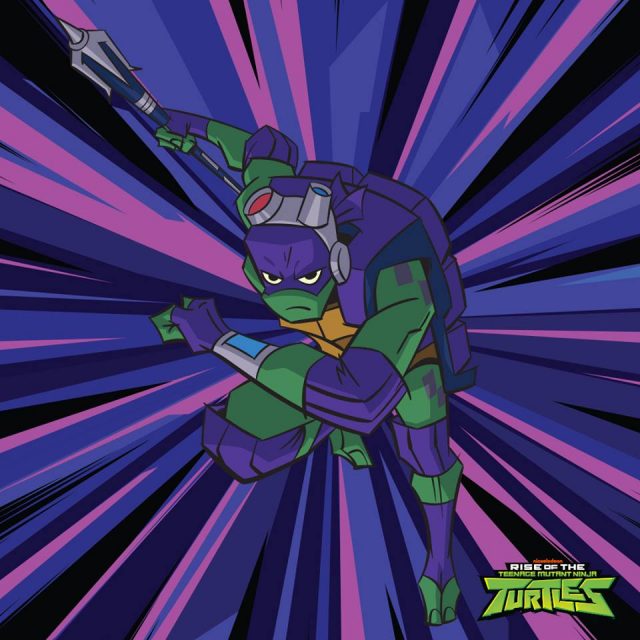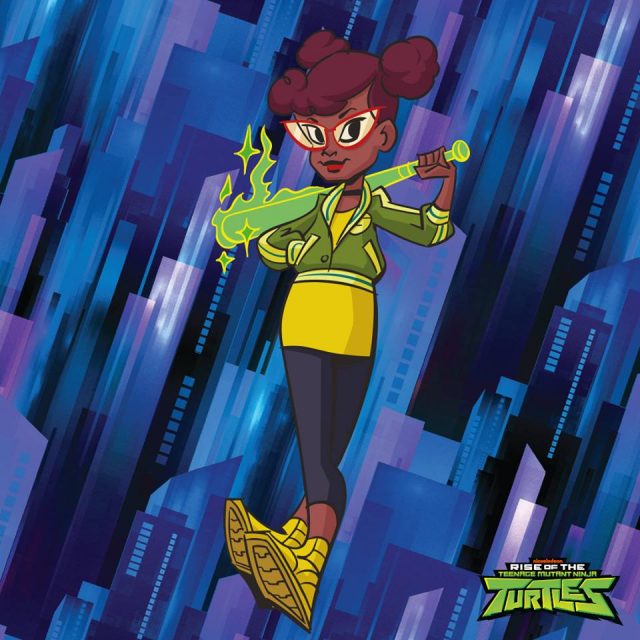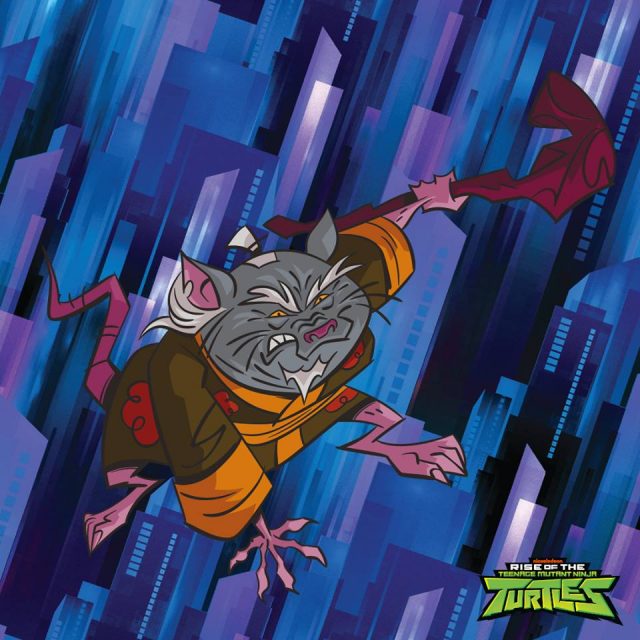 Bilder: Nickelodeon