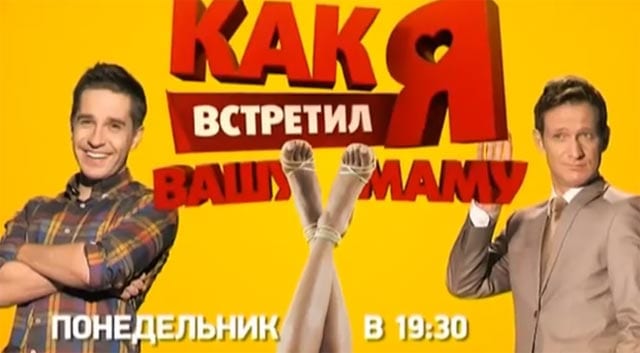 In Russland macht man keine halben Sachen. Da werden keine Serien untertitelt. Und auch eine plumpe Synchronisation reicht nicht aus. Man dreht es einfach nach!
So geschehen bei diesem Ableger von How I Met Your Mother. Da wurde einfach das komplette Konzept 1:1 übernommen, nur eben mit eigenen Darstellern. Gleicher Charaktertypen (Marhsal ist Pasha, Robin ist Katya), gleiche Bar und vermutlich dann doch irgendwie gleiche Gags. Schon interessant…
The Russian Version of How I Met Your Mother!