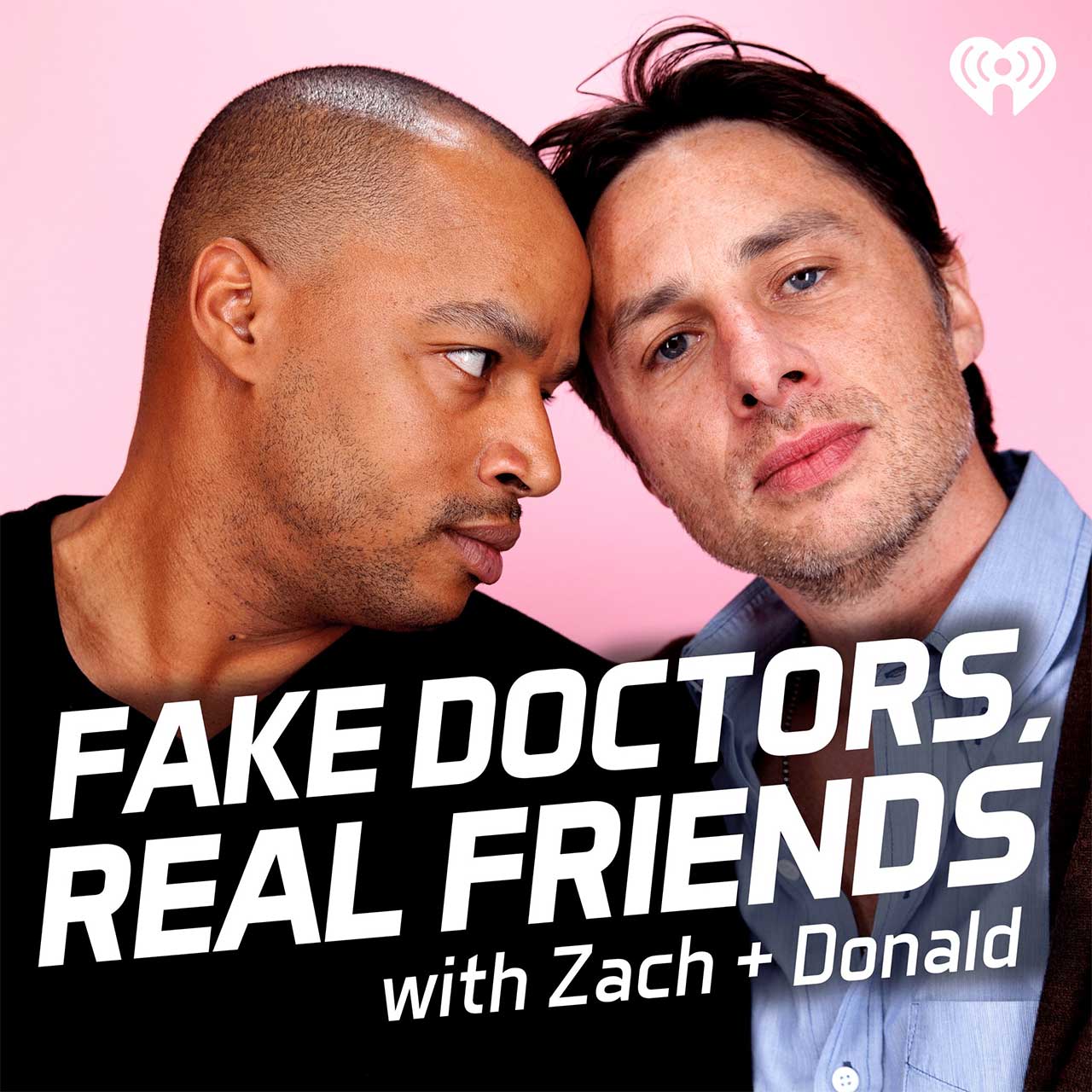 Uh, wie nice! Aktuell gibt es ja seit geraumer Zeit größtenteils schlechte Nachrichten, hier mal was, um das Gemüt zu beruhigen und das Serienfan-Herz höher schlagen zu lassen. Zach Braff und sein Buddy Donald Faison haben einen Podcast gestartet! So ein bisschen wie die "Office Ladies" reden die "Scrubs Gentlemen" über ihre alte Serie, in der sie mitgewirkt haben. Jede Podcast-Ausgabe behandelt eine Episode, die sie gemeinsam nochmal anschauen und einfach ein bisschen drüber plaudern. Das gibt Insights über die Entstehung, lässt ein paar vergessene Geschehnisse wieder ins Gedächtnis kommen und frischt ein paar alte Gags auf. Schön, dass der öffentliche Druck diesbezüglich hingehauen hat (und wer weiß, in wie fern die aktuelle Weltlage da ausnahmsweise mal positiven Effekt hatte…).
"You know what's long, tedious and boring? Surgery. You know what isn't? This new podcast! Join Scrubs co-stars and real-life best friends Zach Braff and Donald Faison for a weekly comedy podcast where they relive the hit TV show, one episode at a time. Each week, these BFFs will discuss an episode of Scrubs, sharing behind-the-scenes stories and reminiscing on some of their favorite memories from filming. They'll also connect with Scrubs super fans and feature beloved show cast members for exclusive interviews."
Alle Folgen von "Fake Doctors, Real Friends with Zach and Donald" soll es fortan so ziemlich überall geben, wo es Podcasts gibt. Die gestern veröffentlichte erste Ausgabe könnt ihr bereits hier direkt bei uns im Blog über den iheart.com-Player abspielen. 68 Minuten Ablenkung und alleine für den Intro-Song lohnt sich das Einschalten bereits!
"Zach and Donald talk about filming in an abandoned hospital, discuss the audition process, and explain why they were so starstruck by Sarah Chalke, aka Dr. Eliot."