13. Twisted Sister – We're Not Gonna Take It (1984)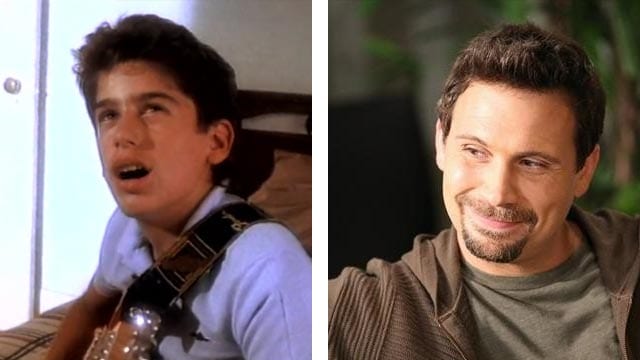 Jeremy Sisto (Law & Order / Suburgatory)
Angeblich soll Sisto den legendären Jungen gespielt haben, der seinem Dad Paroli geboten hat. Laut IMDB war das aber eigentlich Dax Callner. Egal, dafür gibt es auch Luke Perry aus Beverly Hill 90210 zu sehen und der Vater hat auch bei Buffy mitgewirkt. Lassen wir also mal gelten…
14. Everclear – One Hit Wonder (1999)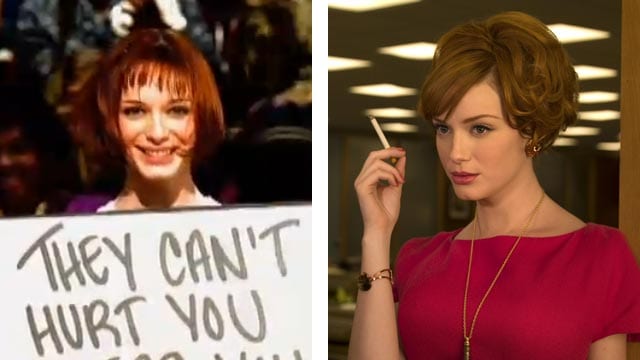 Christina Hendricks (Mad Men)
Schon wieder? Die war aber fleißig…
15. Beach House – Wishes (2013)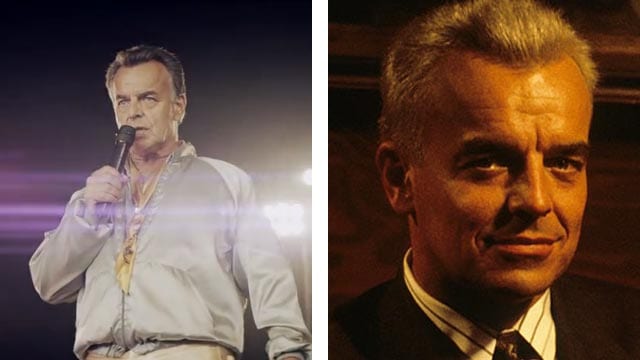 Ray Wise (Twin Peaks)
Ein schöner Fall, denn hier ist das Musikvideo mal deutlich neuer als die Serienfigur. Okay, zum einen hat Wise seitdem auch in etlichen anderen Serien mehr oder weniger regelmäßig mitgewirkt (z.B. als Dad von Robin in HIMYM), zum anderen kommt Twin Peaks ja wieder. Also alles fein. Mehr zum Clip gibt es hier.
16. Beastie Boys – Make Some Noise (2011)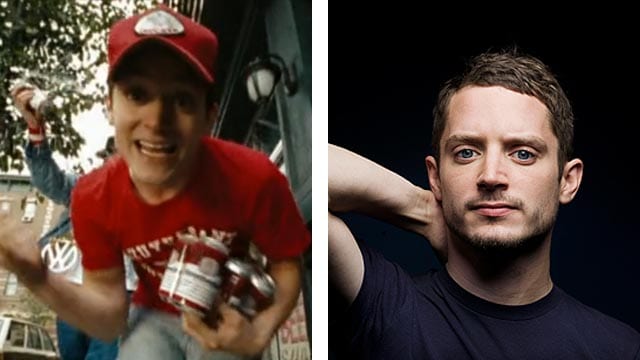 Will Arnett (Wilfred)
Okay, eigentlich darf man hier keinen einzelnen heraus picken. Und den Clip gar nicht nehmen, weil es ein bewusster Star-Auflauf aus dem Schauspielerlager ist. Aber Elijah Wood versucht so süß zu rappen und nimmt ja auch viel Screen-Zeit ein, da wollen wir mal nicht sein. Aber auch z.B. Will Arnett aus Arrested Development ist am Start. Und Steve Buscemi aus Boardwalk Empire. Und, und, und…
17. Seafret – Oceans (2015)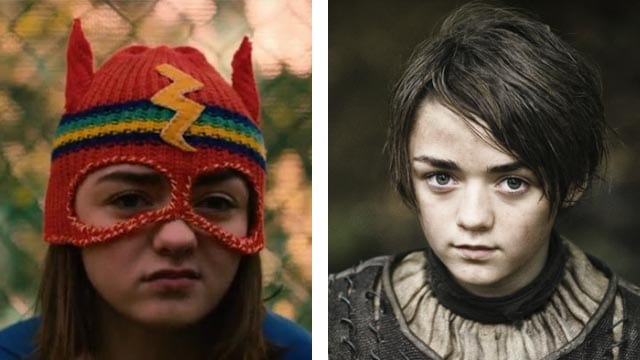 Maisie Williams(Game of Thrones)
Nach Sansa nun auch Arya Stark. Die zweite der Game of Thrones-Schwestern und dritte der Damen aus Westeros gibt sich Superheldenhaft. Passt ja auch irgendwie zur TV-Rolle.
18. Ke$ha – Blow (2011)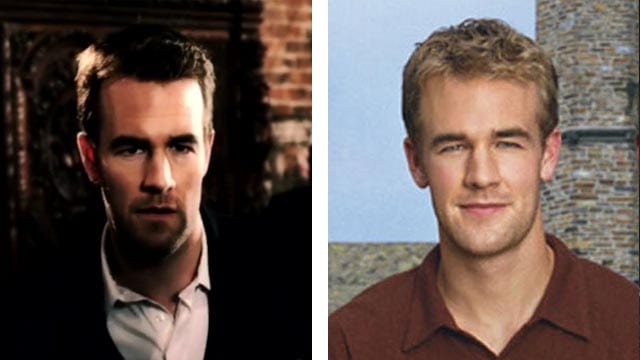 James Van Der Beek (Dawson's Creek)
Hach, der Dawson. Für einige Jahre war er wohl der Schwiegermutterliebling schlechthin. Jetzt taucht er einfach immer mal wieder in Videos oder als Gaststar in Serien als "Der Typ aus Dawson's Creek" auf. Oder auch als "Friend with Better Lives".
19. Lady Gaga – Paparazzi (2009)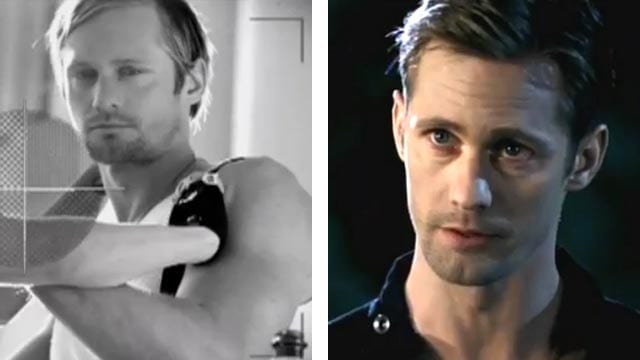 Alexander Skarsgård (True Blood)
Schon wieder Lady Gaga! Zu True Blood kann ich eigentlich wenig sagen. Außer, dass ich die erste Folge geguckt hatte und doof fand. Und, dass ich mal verstanden hatte, dass Jonas mich nach der Serie fragt und ich genau das sagte, er aber eigentlich von "Blue Bloods" gesprochen hatte…
20. Jessica Simpson – A Public Affair (2006)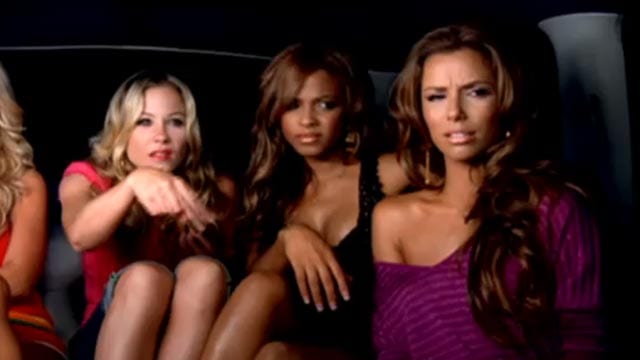 Christina Applegate (Eine schrecklich nette Familie) / Eva Longoria (Desperate Housewifes)
Was für ein schrecklicher Song! Dafür gibt es immerhin zwei Grazien der Seriengeschichte, die ihre ganz eigenen Epochen auf ganz unterschiedliche Art und Weise geprägt haben. Oder so.
21. Enrique Iglesias – Addicted (2003)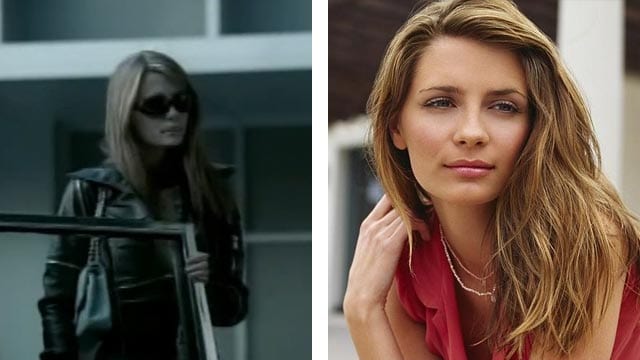 Mischa Barton (O.C., California)
Wo wir gerade bei schrecklicher Musik sind: Enrique Iglesias ist ja quasi ein Synonym dafür. Dafür gibt es Mischa Barton, die ich ja damals zu OC-Zeiten auch ganz schnuckelig fand. Und ja, ein wenig habe ich OC auch geguckt… Wer nicht?
22. Annie Lennox – Walking On Broken Glass (1993)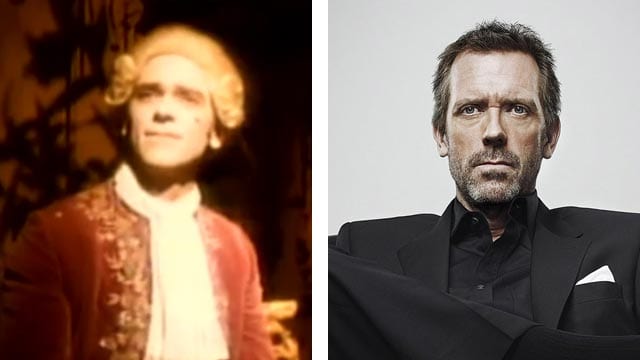 Hugh Laurie (Dr. House)
Zu viel neumodischer Kram? Kein Problem – wie wäre es mit Dr. House in einem zwanzig Jahre alten Clip? Dachte ich es mir. Gern geschehen.
23. Kasabian – Vlad The Impaler (2009)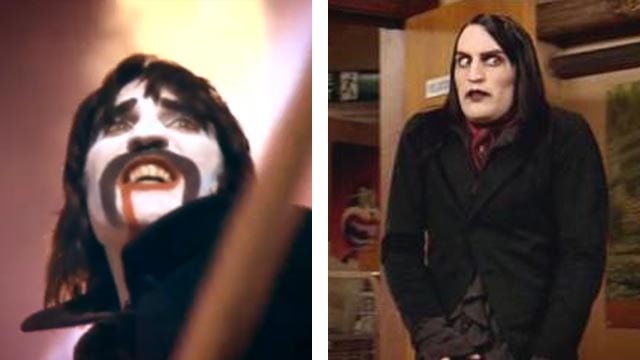 Noel Fielding (The IT Crowd / The Mighty Boosh)
Ein Leckerbissen für Freunde exotischer Kost. Im Clip ist Noel Fielding zu sehen, der eigentlich genau so ausschaut, wie seine tageslicht-meidende Rolle in der IT Crowd. Und wer war Regisseur? Richard Ayoade. Richtig: Moss aus The IT Crowd.
24. Bruce Springsteen – Dancing In The Dark (1984)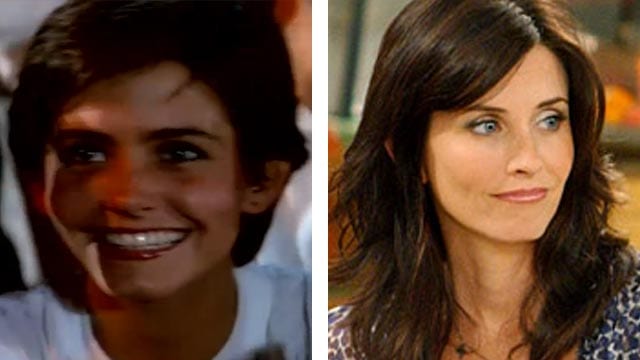 Courteney Cox (FRIENDS)
Schon wieder Monica?! Gibt's ja nicht. Und das durch reinen Zufall, weil der Boss sie auf die Bühne geholt hat. Wie random. Wer kommt bitte auf die Idee, so etwas als Musikvideo zu machen?
25. Enrique Iglesias – Hero (2001)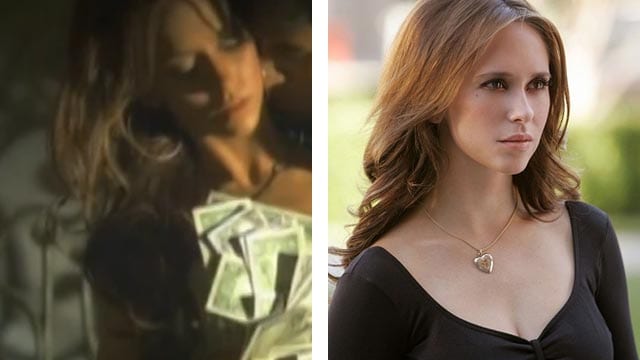 Jennifer Love Hewitt (Ghost Whisperer)
Noch einmal ein Leckerbissen zum Abschluss. Also rein visuell. Geisterflüsterin Melinda Gordon im schmalzig-schmachten Gehauche von Henrique Higlesius, der… es… soh-hmit… hauch.. zum zweiheiten… Mahhaaal… in diehhh… Hliste geschafft hat. Respekt.
Das war's! Es gibt natürlich noch Massen mehr Videos mit Seriendarstellern. Vielleicht machen wir ja irgendwann noch einmal eine zweite Runde. Stay tuned!
Dieser Beitrag hat mehrere Seiten: