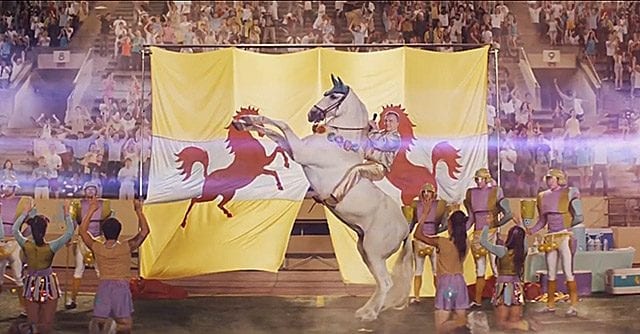 Ich mag die Band Beach House – seit ich Zebra gehört habe, einen Song vom 2010er Album Teen Dream. Und ich mag Ray Wise – seit er Anfang der 90er Jahre auf so beeindruckende Art und Weise Leland Palmer in Twin Peaks gespielt hat. Umso größer war die Freude, Beach House und Ray Wise vereint zu sehen – im Video zum Song Wishes. Und es ist großartig geworden – auch dank Regisseur Eric Wareheim.
BEACH HOUSE - "WISHES" - Directed by ERIC WAREHEIM (Official Video) - PLEASE SET TO 1080p!!!
Die Band selbst ist in dem Video gar nicht zu sehen. Eric Wareheim zeigt eine ziemlich schräge Halbzeit-Show während eines Football-Spiels. Ray Wise mimt den Trainer der Heimmannschaft, betritt das Spielfeld und ergreift das Mikro. In der Folge singt er den Song der Dreampop-Band und führt eine relativ abgedrehte Flutlicht-Show an – mit bunten Kostümen, akrobatischen Bewegungen und in Zeitlupe jubelnden Fans. "Beach House, Ray Wise, Feuerwerk und Pferde – was kann da schiefgehen", sagt Eric Wareheim gegenüber Fast Company über die Video-Idee.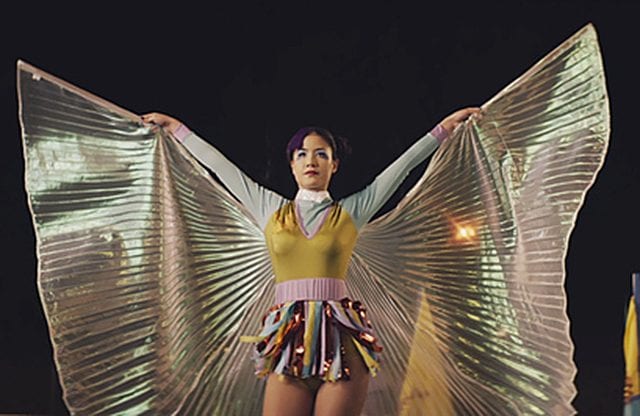 Beach House, Ray Wise, fireworks, and horses. How can I go wrong? This is the first project that I've ever collaborated creatively with the band. Victoria's imagery inspired me to create this special half time show. It also helps that Beach House is literally on my top 5 list of bands, ever.
Eigentlich lässt er sich von Künstlern nicht gerne in seine Arbeit reinreden. "Ich sagte Victoria Legrand, dass ich normalerweise keinen kreativen Input annehme." Sängerin Victoria Legrand sei mit drei Ideen auf ihn zugekommen: Ray Wise, ein Pferd und Sport. Sie habe ihn damit so inspiriert, dass er ihr folgen musste.
Victoria had a couple of simple ideas. She was like, 'I really like Ray Wise, I like the idea of it happening during a half-time show.' She had a vision of a horse. The images were so powerful that I wrote a treatment around that.
In Sachen Darsteller war man sich schnell einig – es musste Ray Wise (Twin Peaks, Mad Men) sein. "Er ist einer meiner Lieblingsdarsteller. Im Video ist er mehr als ein Trainer, er ist ein Gott für die Menschen dort, so wie für mich als Schauspieler", sagt Eric Wareheim. Das Video beinhalte ein bisschen Comedy, aber auch ernste Elemente. Das Ergebnis sei komplett anders als alles, was er bislang geschaffen habe.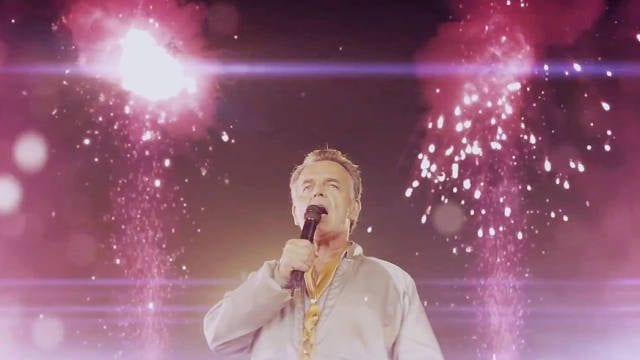 Gedreht wurde das Video binnen einer Nacht – 14 Stunden lang, weil Wareheim die Atmosphäre einer typischen Freitagnacht-Sportveranstaltung einfangen wollte. Probleme gab's bei der Besetzung der Statistenrollen: Durch einen Kommunikationsfehler waren nur 10 der geplanten 200 Statisten vor Ort. Bei der Nachbearbeitung sei das Stadion dann digital aufgefüllt worden.
Eric Wareheim ist vor allem als Teil der "Tim & Eric AWESOME Show", die auf Adult Swim läuft, in den USA bekannt. Auch Musik-Videos für Depeche Mode, Maroon 5 und Major Lazer hat er bereits gedreht. Er produzierte außerdem gemeinsam mit Tim Heidecker den Film "Tim and Eric's Billion Dollar Movie", in dem unter anderem Bob Odenkirk (Breaking Bad, Better Call Saul) und Jeff Goldblum (Law & Order: Criminal Intent, Captain Planet and the Planeteers) mitspielen – aber eben auch Ray Wise.
Der Kontakt zu Beach House entstand laut BuzzFeed über deren Manager, dessen Freund Eric Wareheim ist. Die Dreampop-Band gibt es seit 2005. Vier Alben sind seitdem erschienen, mit dem Album Teen Dream gelang ihnen 2010 der Durchbruch. Der Song Wishes stammt vom aktuellen Album Bloom.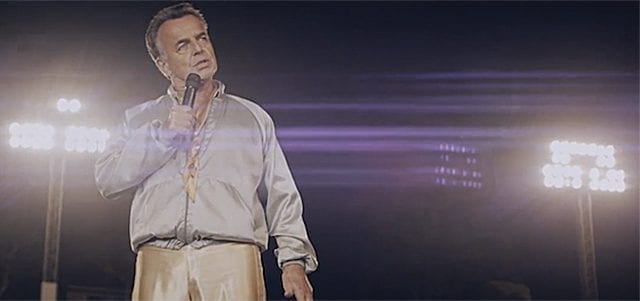 -->