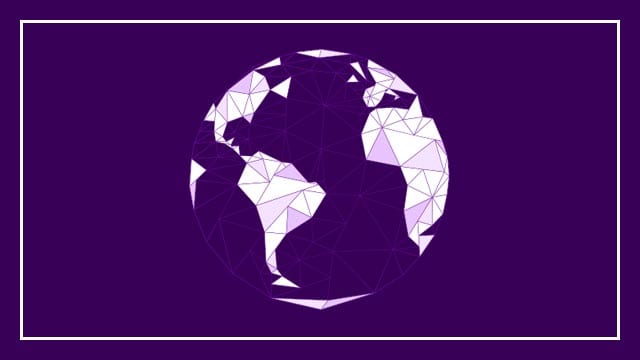 Wie jeden Freitag präsentieren wir Euch hier gebündelt die wichtigsten News zu unseren AWESOME Serien. An dieser Stelle erfahrt Ihr alles über wichtige Serien-Verlängerungen, die neuesten Cast-Bestätigungen und die interessantesten Teaser.
The Walking Dead Season 7 Teaser
An diesem Wochenende steht die Comic Con in den USA an – bekanntermaßen wird's da einiges an neuem Material zu unseren AWESOME Serien geben. Zu sehen wird zum Beispiel der erste Trailer zu The Walking Dead, Season 7. Wir zeigen ihn Euch, sobald er verfügbar ist. Vorab gibt's schon diesen Teaser hier:
The Walking Dead Season 7 - OFFICIAL TEASER TRAILER - Comic Con 2016
Shooter Start weiter verschoben
Ursprünglich sollte Shooter, die neue Actionserie mit Ryan Phillippe, die sich an den Film von 2007 anlehnt, bereits am 18. Juli ausgestrahlt werden. Wegen diverser Gewaltakte in den USA wurde die Premiere der Serie auf den 26. Juli verschoben. Doch die neuesten Ereignisse in Baton Rouge haben die Senderverantwortlichen nun dazu bewogen, auch diesen Termin zu streichen und den Start der Serie in den Herbst zu schieben.
Benedict Samuel: Von TWD zu Gotham
The Walking Dead Alpha Wolf Benedict Samuel wird in der dritten Staffel Gotham, die am 19. September starten wird, zum verrückten Hutmacher (Mad Hatter oder auch Jervis Tetch). Ob er dann ein M auf der Stirn tragen wird?
Kommt demnächst eine Game of Thrones Go App?
Die Macher der nicht gerade mäßig erfolgreichen Pokemon Go App, die Firma Niantic, überlegt ernsthaft eine real-world-game Variante zum Serienklassiker herzustellen, mit Westeros als Spielplatz, auf dem wir uns alle tummeln könnten. "My personal fantasy is a Game of Thrones game, where Westeros is mapped out on Earth and you join House Stark or whatever." Whaaat? WTF? Möge nicht nur der Winter sondern auch diese App kommen. Und das bald. Go!
Making a Murderer wird fortgesetzt
Die mit Emmy Nominierungen fast schon überschüttete Dokuserie "Making a Murderer" erhält eine Fortsetzung. Netflix plant ein Update der Story rund um Steven Avery, man will neue Erkenntnisse darstellen und basierend auf dem Film- und Recherchematerial der letzten zehn Jahre noch einmal und noch tiefer in diesen unglaublichen Justizfall einsteigen. Die beiden Dokufilmerinnen Laura Ricciardi und Moira Demos sagen zumindest, dass "the story not over" ist. Man darf also gespannt sein, was man an neuen Erkenntnissen erwarten darf. Und auch ein bisschen skeptisch.
Der Mountain wurde besiegt!
Keine Sorge, werte Game of Thrones Fans, ihr habt keine neue Episode des HBO Knallers verpasst. Diese Meldung stammt aus dem real life. Hafþór Björnsson, der aktuelle Darsteller des Mountain, konnte seinen Titel "strongest man Europe" nicht verteidigen. Der neue "strongest man" kommt aus Swindon und hört auf den Namen Laurence Shahlaei. Herzlichen Glückwunsch. Und Hafþór? Der trainiert schon wieder …. in 2017 will er seinen Titel dann nämlich wieder zurückerobern. Und wer weiß, vielleicht kommt es nächstes Jahr ja auch zum Cleganebowl um den Titel des "strongest man" in Westeros.
Die Black Sails werden eingeholt
Nach Staffel 4 der Serie wird Schluss sein. Staffel 5 wurde gecanceled.
Eine Prise Dexter für How To Get Away With Murder
Das passt doch inhaltlich perfekt! Mit Luna (Lauren) Vélez, die Captain María LaGuerta in "Dexter" spielte, kommt ordentlich Mord-Erfahrung in der dritten Staffel von "How To Get Away With Murder" dazu.
Silicon Valley Stand-Up-Tour
Darsteller T.J. Miller geht auf Comedy-Tour und wird ein HBO Special dazu aufnehmen.

-->