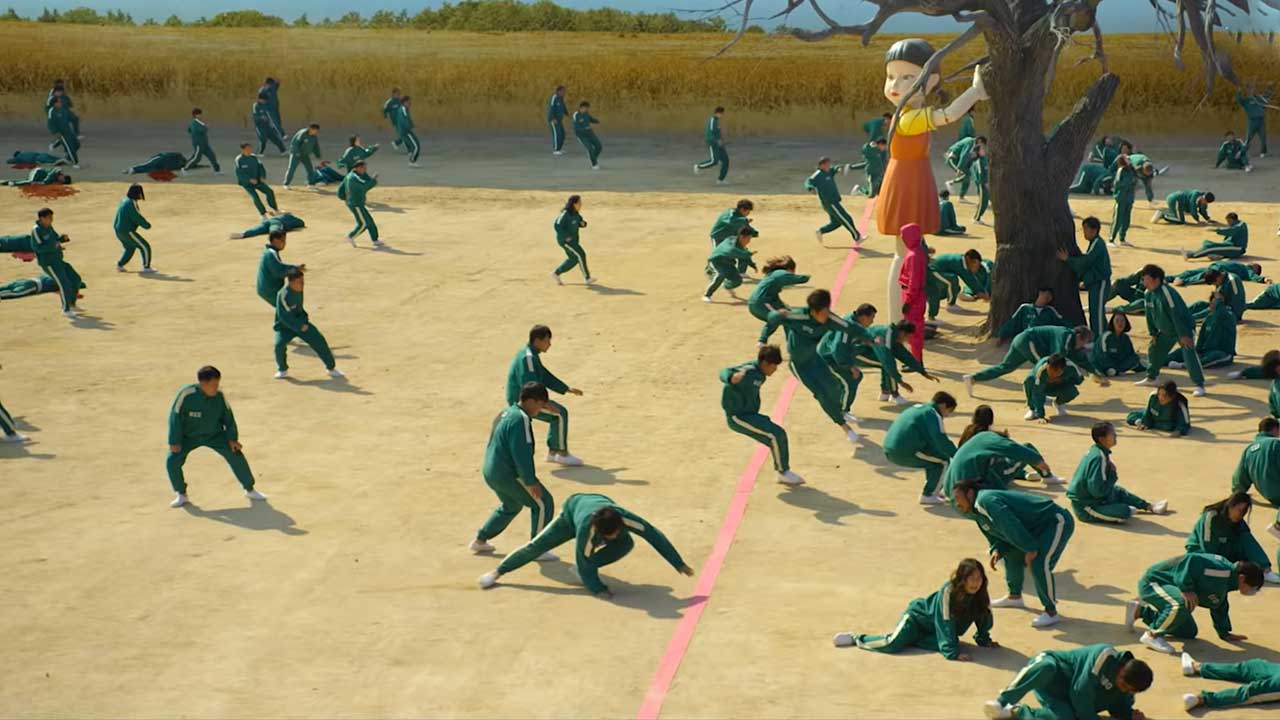 Uh, das könnte was für mich sein! In unserem Netflix-Monatsausblick konntet ihr bereits von "Squid Game" lesen, hier ein paar weitere Informationen sowie Bewegtbilder zur neuen Netflix-Serie. Die Produktion stammt aus Südkorea (der Originaltitel lautet "오징어게임") und könnte so etwas wie eine Mischung aus "Takeshi's Castle" oder "99 – Eine:r schlägt sie alle" und "Saw" oder "Alice in Borderland" sein. Es gibt viele Kandidat:innen, etliche Spiele und viel zu gewinnen – vor allem den Erhalt des eigenen Lebens. Aber eben auch die eigene Entschuldung bzw. viel Preisgeld.
Hier der jüngst veröffentlichte Teaser-Trailer zur durchaus blutigen Thriller-Serie (im koreanischen Originalton mit englischen Untertiteln):
"Eine mysteriöse Einladung zur Teilnahme an einem Spiel wird an Personen in einer Notlage verschickt, die dringend Geld benötigen. 456 Teilnehmer aus allen Gesellschaftsschichten werden an einem geheimen Ort eingeschlossen, wo sie Spiele für ein Preisgeld in Höhe von 45,6 Milliarden Won spielen. Bei den Spielen handelt es sich um traditionelle koreanische Kinderspiele, doch es gibt einen Haken: Wer verliert, stirbt. Wer wird am Ende gewinnen, und was ist der Zweck des Spiels?"
UPDATE: Hier auch noch die deutsch synchronisierte Fassung des Trailers.
Das schaut doch nach originellem Nervenkitzel aus, oder was meint ihr? Regisseur Hwang Dong Hyuk soll übrigens zehn Jahr an dem Serienkonzept gefeilt haben. Weiter sagt er über "Squid Game" (was übrigens auch der Name eines traditionellen koreanischen Kinderspieles ist):
"I wanted to create a sense of connection between the nostalgic games we played in our childhood and the sense of never-ending competition that modern adults feel There's an irony in our most beautiful and innocent memories being changed into the most horrifying reality. It's a challenging project, so I was able to have physical and psychological freedom [through Netflix]."
Die erste Staffel von "Squid Game" wird ab Freitag, dem 17. September 2021, auf Netflix verfügbar sein. Alle acht jeweils rund einstündigen Episoden werden dann auch mit deutscher Synchronisation erscheinen. Hier könnt ihr euch schon einmal einen digitalen Reminder für den Serienstart setzen.
Hier abschließend noch das offizieller Postermotiv zur Serie: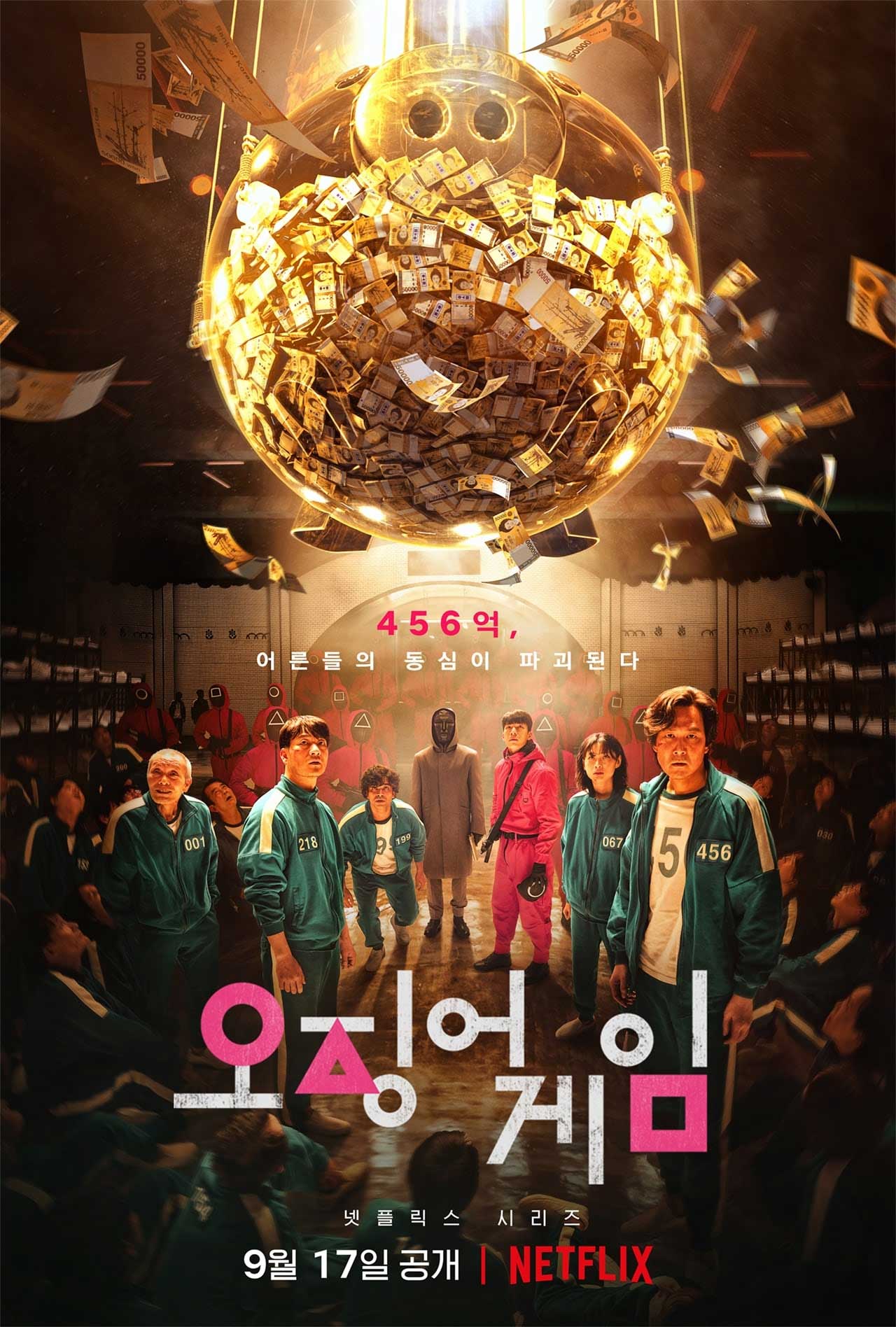 Bilder: Netflix

-->