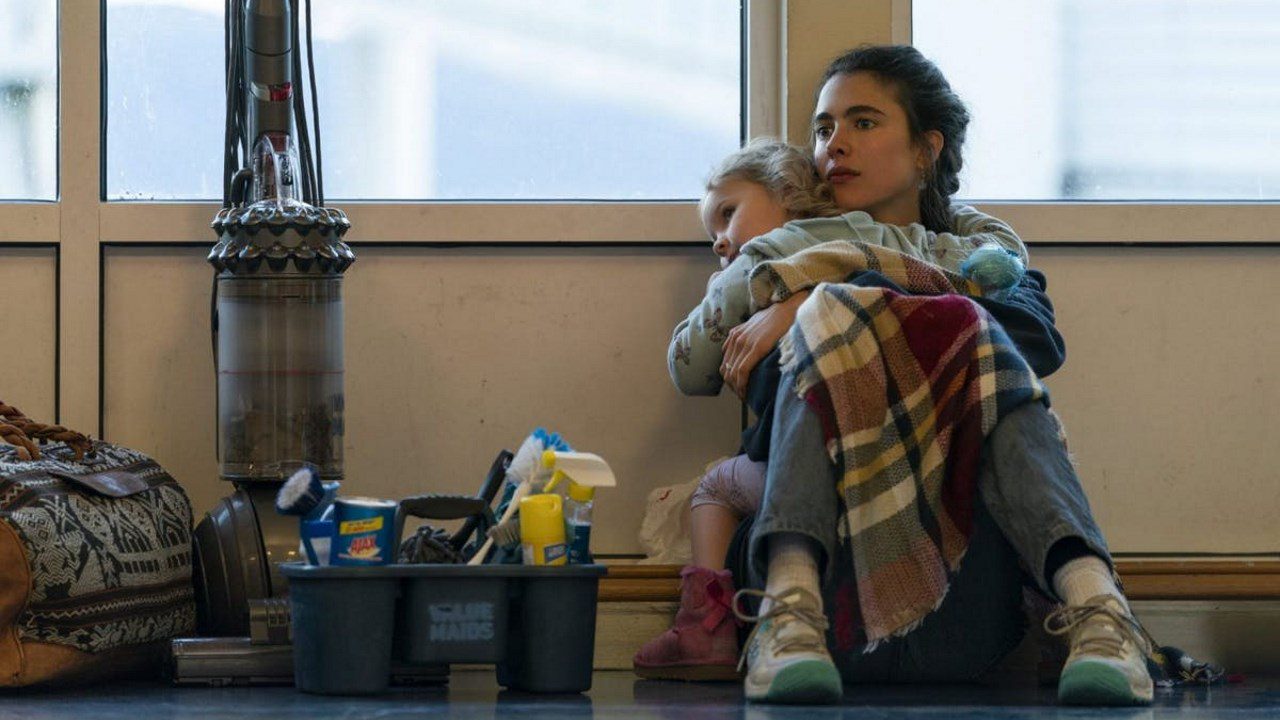 Alljährlich veröffentlicht der ehemalige US-Präsident Barack Obama eine Liste mit Buchempfehlungen. 2019 waren unter anderem Stephanie Lands autobiographische Memoiren "Maid: Hard Work, Low Pay and a Mother's Will to Survive" auf der Liste. Ob Netflix dadurch auf den Stoff aufmerksam wurde ist nicht überliefert, aber unwahrscheinlich ist es nicht. Die Autorin beschreibt darin ihren leidvollen Weg als alleinerziehende Mutter. Die Dramaserie rückt das hart arbeitende Hausmädchen Alex (gespielt von Margaret Qualley) ins Zentrum, die mit einem geringen Gehalt versucht sich und ihr Kind über Wasser zu halten. Während sie täglich luxuriöse Villen reinigt, muss sie selbst ums Überleben kämpfen.
Das herzzerreißende Drama stammt von Produzentin Margot Robbie und der Drehbuchautorin und Showrunnerin Molly Smith Metzler, die bereits an Hit-Serien wie "Orange is the New Black" und "Shameless" mitgewirkt hat. Neben Margaret Qualley wirkt auch ihre Mutter, die Schauspielerin Andie McDowell ("Täglich grüßt das Murmeltier"), mit. Die zehn Folgen umfassende Serie könnte trotz trauriger Thematik richtig gut werden.
"Maid" ist ab dem 1. Oktober auf Netflix verfügbar.
Bilder: Netflix