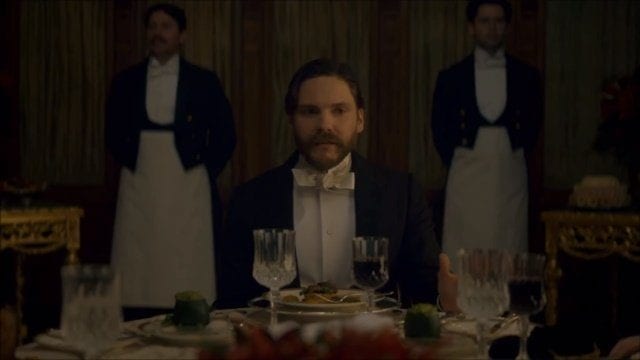 Na wenn das mal nicht vielversprechend aussieht! Der Trailer zum neuen TNT-Drama The Alienist ist da und überrascht mit einer super Besetzung: Der deutsche Schauspieler Daniel Brühl bildet zusammen mit der US-amerikanischen Darstellerin Dakota Fanning und dem Briten Luke Evans den Main-Cast.
Die Handlung ist in New York im Jahr 1896 angesiedelt. Ein Serienkiller hat es auf sich prostituierende Jungen abgesehen. Auf der Suche nach dem Mörder treffen der Kriminalreporter Roosevelt (Evans) und der Psychologe Kreizler (Brühl) aufeinander. Letzterer beschäftigt sich mit dem Verhalten psychisch Kranker und wird daher als der titelgebende "Alienist", ein Irrenarzt, bezeichnet, was seine Stellung in der Gesellschaft nicht gerade leicht macht. Gemeinsam stürzen sich die beiden in den Fall.
"I'm certain cold-blooded killers walk among us. But this one is different."
Nicht nur die mysteriöse Musik, sondern auch die "Erklärtafeln" zu Beginn des Trailers schaffen es, den Zuschauer ziemlich schnell in einen düsteren Bann zu ziehen. Und was mehr noch überrascht, als dass es wieder einmal ein guter deutscher Darsteller in eine internationale Serienproduktion geschafft hat: Daniel Brühls mittlerweile echt gute englische Aussprache.
Regie führte übrigens Jakob Verbruggen, der sein Können auch schon bei Folgen aus Black Mirror und House of Cards unter Beweis stellte.
The Alienist wurde Anfang 2017 in Budapest, Ungarn, gedreht und startet voraussichtlich im Herbst auf TNT. Ein genaues Datum steht aktuell noch nicht fest.