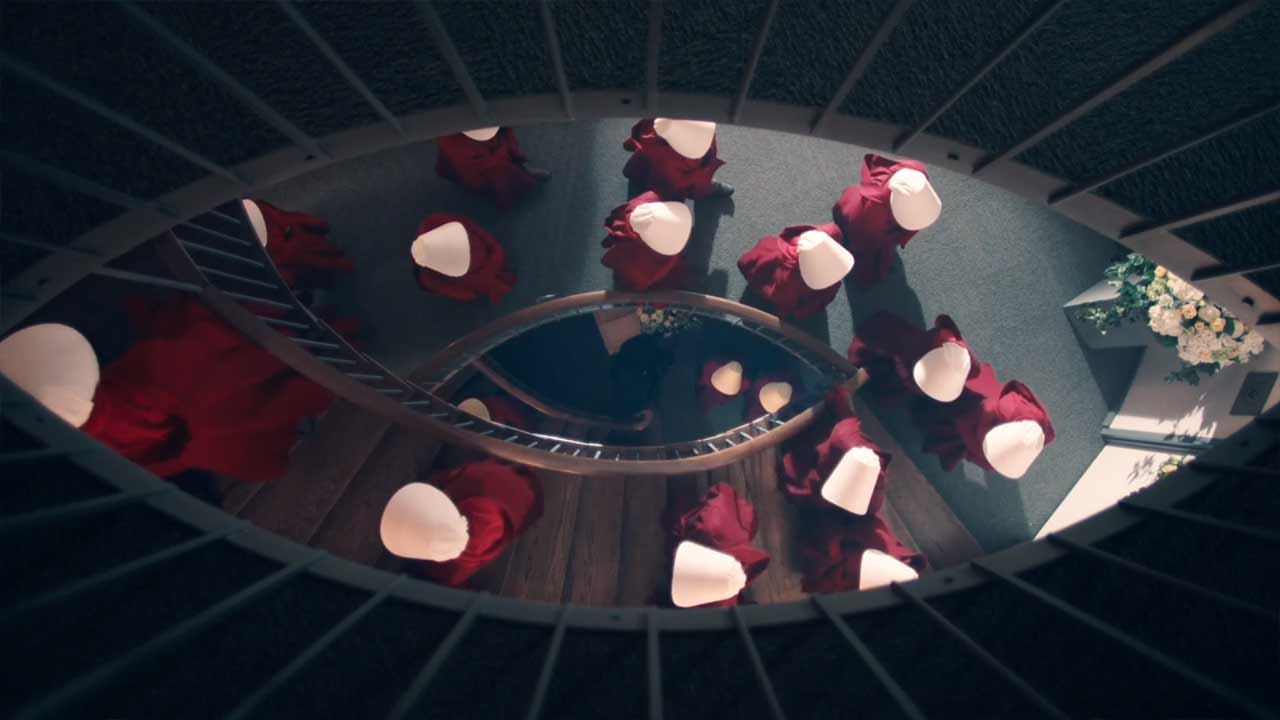 Mittlerweile kann man die ersten drei Staffeln des hochgelobten Dystopie-Dramas "The Handmaid's Tale" auch bei Amazon Prime Video ansehen, was dazu geführt hat, dass meine Mutter vorgestern zu mir am Telefon gesagt hat, ob ich nicht diese Drama-Serie mit der Magd und den roten Roben kennen würde. Ich konnte nur mit einem "Ja, habe die erste Folge vor Jahren mal geschaut, aber nie weiter…" entgegnen. Ja, die sei hart gewesen, danach ginge es aber deutlich besser voran und meine Eltern seien nun in Staffel 3 angekommen. Ich muss mich also sputen, sonst werde ich den Serien-Orden der Familie los…
Weshalb man "The Handmaid's Tale" neben der (wohl) zerreißenden Geschichte schauen sollte, zeigt The Beauty Of mal wieder mit einem exemplarischen Video, das die Cinematography der Serie abfeiert. Schön, dass die größtenteils so trostlose Welt der Serie dann doch mit einigen sehr schönen Bildern aufzuwarten weiß!
"Directed by Bruce Miller
Director of photography : Colin Watkinson, Zoë White & Stuart Biddlecombe
Song : Heart Of Glass (crabtree remix) "
Einige weitere dieser "The Beauty Of"-Videos zu Fernsehserien hatten wir bereits hier für euch im Blog.
"The Handmaid's Tale" gibt's bei: