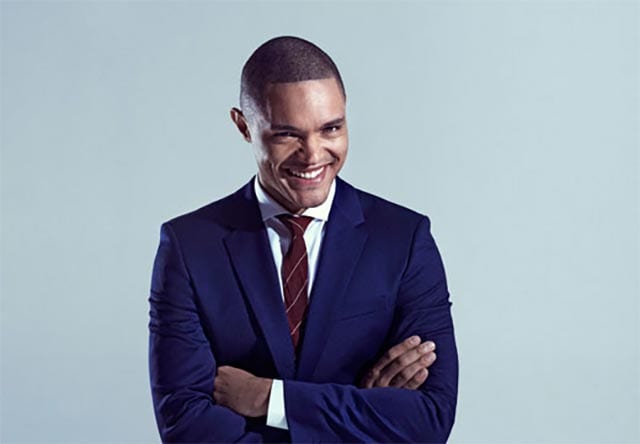 Im Februar hatte Jon Steward verkündet, dass er die Daily Show verlässt, in unserer aktuellen News-Ausgabe haben wir bereits den Nachfolger verkündet: Trevor Noah.
Wer ist Trevor Noah?
Regelmäßige Zuschauer der Daily Show werden ihn bereits flüchtig kennen. Drei Mal hat er als Korrespondent gedient. Hier sein erster Auftritt in der Sendung:
The Daily Show - Spot the Africa (ft. Trevor Noah)
Eigentlich ist Noah aber bisher hauptsächlich mit seinem Stand up-Programm aufgefallen. Hier einige Ausschnitte aus "It's My Culture".
Trevor Noah: That's Racist - Tacos
You Obey Traffic Lights?! Trevor Noah | Live at the Apollo | BBC Comedy Greats
Ich bin noch immer etwas skeptisch, aber ganz ehrlich – das wäre ich bei jedem. Die Fußstapfen sind enorm groß und mit welcher Authentizität und Leichtigkeit Steward seinen Humor selbst bei schwierigen Themen untergebracht hat, war außerordentlich.
Wann und wie der Wechsel stattfinden wird, ist noch nicht offiziell. Ich vermute, dass da die Sommerpause zu genutzt wird um einen möglichst eleganten Übergang zu schaffen. Oder es geht sogar noch schneller, immerhin kam diese Verkündung dann doch schneller als gedacht.