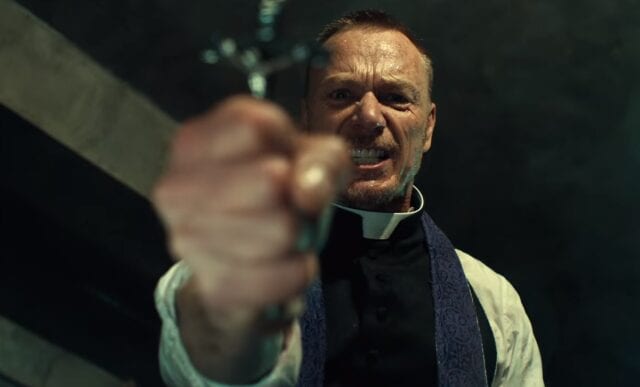 Die Trailer-Flut nimmt nicht ab. FOX reichert sein Herbstprogramm mit einer weiteren Serie an – und die kommt aus einer ziemlich düsteren Ecke: The Exorcist ist das Reboot eines Horrorfilm-Klassikers der 70er, der auf dem Roman von William Blatty beruht. Klassiker – Neuauflage – gefährliches Terrain. Die Frage, ob das gut gehen kann, steht also ganz groß geschrieben.
Die ersten Eindrücke, die wir durch den Trailer gewinnen können, zeigen jedenfalls, dass die Serie von der Story her wohl ziemlich nah am Original bleiben wird. Und es sind einige ziemlich gute Schauspieler am Start. Geena Davis spielt die um ihre merkwürdig veränderte Tochter besorgte Angela Rance, Ben Daniels (House of Cards, Flesh and Bone) den "weisen" Pater Marcus Lang – und hey, ist das nicht Ferris Buellers Kumpane Cameron? Wow, schon 30 Jahre her, seitdem Alan Ruck dort seinen Auftritt hatte.
"You're being manipulated by forces you can't even begin to understand." – Father Marcus Lang
Official Trailer | THE EXORCIST
Ich bin gespannt, ob die Serie uns wirklich zum Gruseln bringen wird. The Exorcist ist für den Freitagabend im Programm von FOX vorgesehen.
via: Entertainment Weekly Bild: FOX