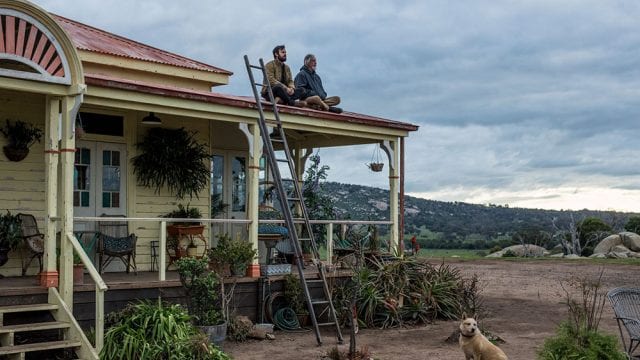 Nächstes Jahr wird's ja bekanntlich die 7. Staffel von Game of Thrones geben – allerdings nicht wie sonst ab April, sondern erst später, wohl weil man bei den Dreharbeiten einen echten Winter zeigen wollen (so die Ausrede). Gefüllt wird die Sendelücke von der dritten und letzten Staffel von "The Leftovers".
Die HBO-Serie hatte in der 1. Staffel mit einer ziemlich starken Zuschauerkritik zu kämpfen, kam mit Staffel 2 aber so gut an, dass es eine finale Staffel geben wird. Dass es ab April weitergeht, verkündeten die Macher Tom Perrotta und Damon Lindelof jetzt via Twitter:
Watch for a special message from the creators of #TheLeftovers. pic.twitter.com/ttbB9Mo3mN

— The Leftovers (@TheLeftoversHBO) December 6, 2016
Weitergehen wird's mit "The Leftovers" übrigens in Australien – nach New York in Staffel 1 und Texas in Staffel 2. Damon Lindelof versucht gegenüber EW eine Verbindung zwischen der geographischen Lage und dem Ende der Serie herzustellen:
Australia is the end of the world geographically and our show is about the end-of-the-world emotionally. And there's also something about Australian cinema — it's primal, ancient and spiritual — that felt like it fit The Leftovers, whether it's Mad Max movies or Walkabout, or Waking Fright or Peter Weir movies.
Auch wir haben schonmal über Lindelofs Idee vom Ende der Serie und den Gang nach Australien berichtet.

-->