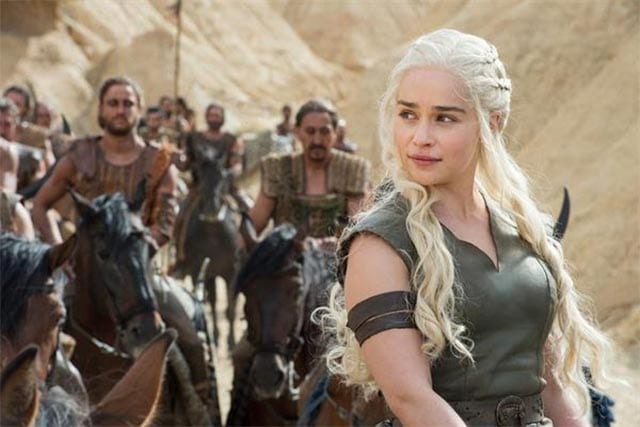 Tjoa, irgendwann wurde mal gemunkelt, es gäbe sieben Staffeln von Game of Thrones. Das scheint aktuell nicht der Fall zu sein, wir dürfen uns länger an der Serien-Version zu George R.R. Martins "A Song of Ice and Fire" erfreuen. Aber die sich eh schon immer recht lang anfühlende Pause zwischen den Staffeln wird dieses Mal länger als gewohnt. Auch wenn es zur siebten Staffel passend zu den sieben Göttern und Königreichen Westeros' nur sieben Episoden geben wird, wird die Ausstrahlung erst im Sommer 2017 statt wie bisher im Frühjahr stattfinden. Ich tippe mal auf Juni/Juli statt wie bisher im April. Grund dafür sind verzögerte Produktionen.
"Nachdem der Winter bei 'Game of Thrones' angekommen ist, sind die beiden Showrunner David Benioff und D.B. Weiss der Ansicht, dass es angemessen wäre, die Dreharbeiten später zu beginnen, wenn das Wetter sich ändert." (Casey Bloys, President HBO Programming)
Wenigstens haben wir so eine ultimative "Offseason"-Serie. Wenn es das überhaupt noch gibt. Ich bin jedoch eher gespannt, wie mit der extrem verkürzten Episodenzahl umgegangen wird, gerade, weil die letzte Staffel es endlich wieder geschafft hat, grundsätzlich füllend ein hohes Niveau zu halten. Und nein – der 7.7.17. ist kein Sonntag, da dürfte es schon einmal nicht beginnen.
Bild: HBO / Sky