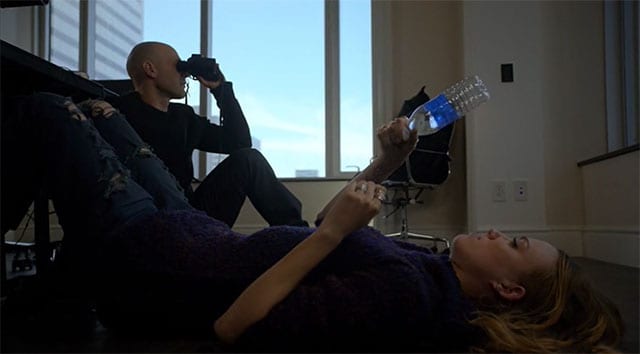 Entgegen meiner Vermutungen gab es diese Woche nicht etwa weitere lose Puzzlestücke, die dieses Mal Gus und Quinlan betreffen – die beiden tauchen nämlich erneut nicht auf. Dafür gibt es Puzzlestücke im Eph und sein Gewehr. Aber erfreulich weniger lose als angenommen.
"What did you do for all these techie-criminal weirdos that they owe you favours?" (Eph)
Have a break – have a Audio-Glasscheiben-Laser. Neben dieser etwas "besonderen" technischen Erfindung, gibt es auch noch eine
Reichensteuer auf Vampirbereinigung, die aber auf eher weniger Wohlwollen stößt. Genau wie ich mal wieder die Inszenierung anzuprangern habe: Man hört Krankenwagensirenen, Schreie, Crashs, Hupen, Hundebellen, Chaos auf den Straßen – aber man sieht nichts davon!
"You gotta respect a guy who keeps the party going, or not or what, huh?!" (Fet)
Wenigstens gibt es ein paar One-Liner und tatsächlich viele kleine Handlungsstränge, die allesamt miteinander vernetzt werden. Wenn Eph jedoch Palmer unbedingt umbringen wollen würde, hätte er es doch gut vom Beobachtungspunkt aus machen können, oder nicht?! Aber erstmal Infos von der Gegenseite sammeln, nun gut… Das könnte ja irgendwann hilfreich sein, "know your enemy" und so. Dass er dann aber zum öffentlichen PR-Punkt geht, um in der Menge total unerkannt auf ihn zu schießen?! Please! Mal ganz vom fehlenden Schützentum Ephs abgesehen. Da hätte er doch den (wieso auch immer) am Boden liegenden Palmer noch einmal anschießen können, der Kopf lag so schön im Fokus…
"Trust me, you don't wanna play 'You don't dare' with me!" (Feraldo)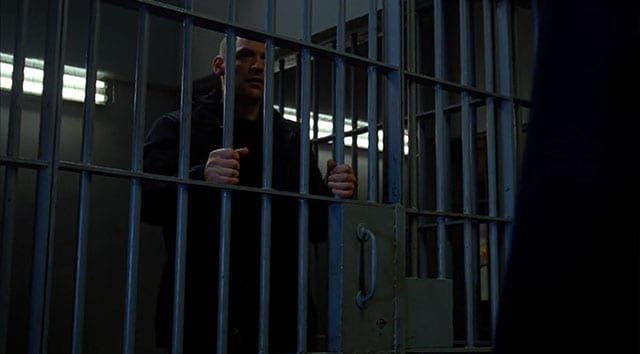 Es gab aber auch positive Aspekte im Kleinen. Die Unterredung an der Gefängniszelle fand ich durchaus gelungen. Dazu war es sehr schön, dass das Spiegel-Vibrieren mal wieder aufgetaucht ist. Und die Liebe, die in der Luft liegt, wenn zum Beweis ein alter Knacker drei Stockwerke die Treppen hinauf läuft… Da ist die Beschaffung zweier Tropfen Vampirserum (das nun scheinbar auch zerstörte Hirnzellen im Nu heilen kann?!) die größere Leistung. Interessant dabei ist vor allem das Standing gegenüber Eichhorst. Der sieht die "Partnershaft" nicht so wirklich partnerschaftlich, muss hier aber mal wieder sehen, dass der Master nicht immer seiner Meinung ist. Scheinbar ist Palmer doch (noch) wichtiger, als man denkt.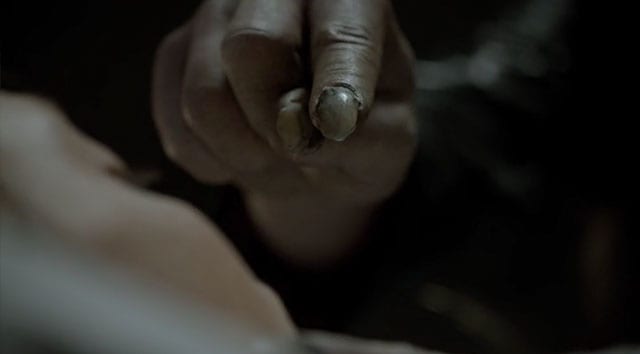 Aber was sollte denn bitte das dämliche in der Luft-Gefuchtel von Setrakian? Offenkundig nur, damit er das Versteck findet… Das hätte man deutlich eleganter lösen können. Dafür wissen wir nun, dass das Lumen auf Denglisch verfasst ist. Hammer.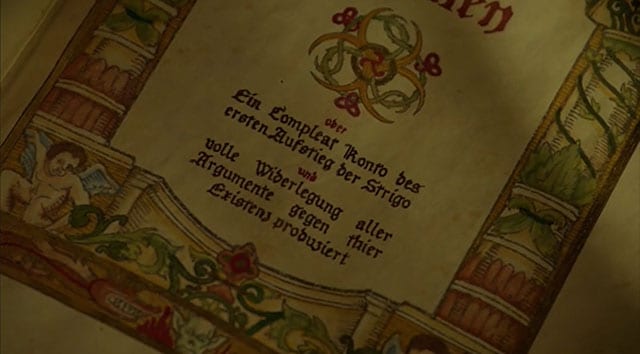 Ich fand die Folge tatsächlich ganz gut. Das liegt nicht an den vielen kleineren Fehlern, sondern an der funktionierend inszenierten Gesamtgeschichte, von denen dieses Mal tatsächlich sämtliche Teile durch Eph und sein Handeln verbunden wurden. Klar, einige Dinge in Sachen Entscheidungen von Charakteren, Timing von Aktionen, etc., wirkt noch sehr inszeniert und nicht immer logisch, aber das war bereits deutlich schlimmer und mit dem Buch, den Tropfen und dem Fehlen von Dutch sind einige wichtige Dinge passiert. So kann es tatsächlich spannend werden mit Blick auf die drei verbleibenden Episoden der Staffel!

Bilder: FX

-->