Schock für alle Fans von "The Walking Dead": Mit der Ausgabe 193 des Comics, die morgen in den USA erscheinen wird, endet der Comic von Robert Kirkman überraschend – und damit auch die Grundlage für die seit Jahren erfolgreiche Serie "The Walking Dead". Robert Kirkman begründet den Schritt damit, dass er die Geschichte bis heute so erzählen konnte, wie er es sich vorgestellt hat – was extrem selten sei und wofür er sehr dankbar sei. Natürlich sei ihm der Schritt nicht leicht gefallen und er findet ihn selbst nicht gut, aber – um es mit den (von mir so gehassten) Worten von Morgan aus "Fear the Walking Dead" zu sagen: Er musste es tun.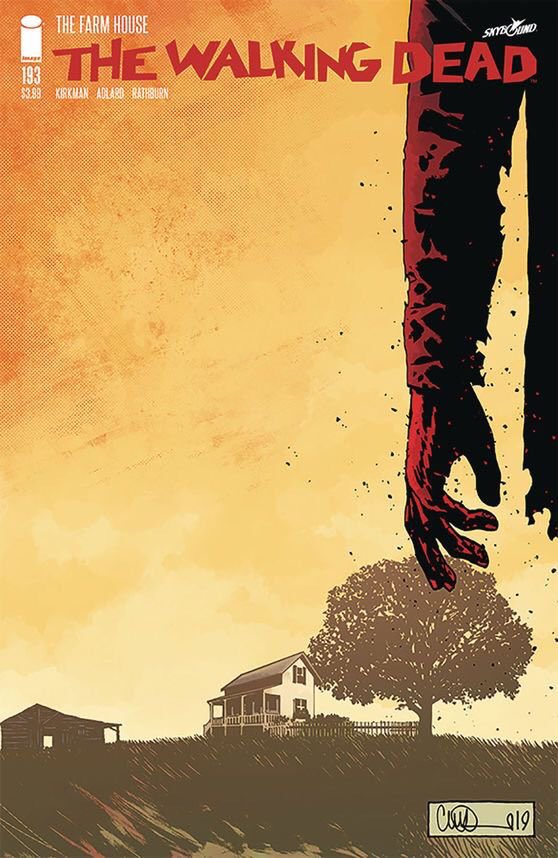 Die Überraschung dürfte in der Tat recht groß sein bei den Comic-Fans, denn nach einem Ende der Comic-Reihe sah es zuletzt nicht aus. In den Bänden 191 und 192 hatte Kirkman erst noch für einen Paukenschlag gesorgt, als er seine Figur – Rick – sterben ließ. Jetzt war man natürlich gespannt, wie es weitergehen würde – und offensichtlich nicht allzu weit. Um weiter für Verwirrung zu sorgen, hatte Kirkman eigens Ankündigungstexte für die Bände 194 und 195 erstellen lassen, damit Fans nicht aus den fehlenden Ankündigungen schließen könnten, dass "The Walking Dead" endet.
Details about this issue will more than likely start to leak today. If you'd prefer to not be spoiled, I would recommend being very careful online until the issue is released Wednesday. It's a big issue in more ways than one. #understatementoftheyear pic.twitter.com/xSAr3EjR75

— Robert Kirkman (@RobertKirkman) July 1, 2019
Der letzte Band erscheint wie gesagt am 3. Juli und wird 72 statt 28 Seiten haben. Ob auch der Band selbst weitere Überraschungen bereit hält, ist noch nicht bekannt. Ebenso wenig ist bekannt, was das für Auswirkungen für die Serienversion haben wird. Zuletzt hatte sich die Serie ja immer stärker von der Comicvorlage gelöst. Bedauerlich ist natürlich, dass jetzt ausgerechnet die Comicversion eingestellt wird, weil diese im Gegensatz zu den Serien immer noch Klasse hatte. Im Kommentar hatten wir ja gefordert, TWD und FTWD schnell zu einem guten Ende zu bringen – dass ausgerechnet der Comic das jetzt vormacht, ist natürlich bedauerlich.