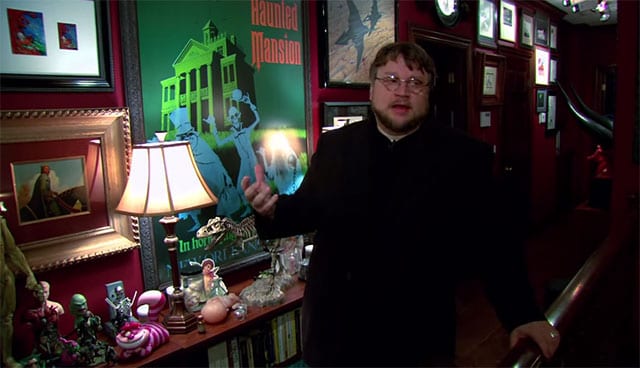 Regisseur Guillermo del Toro hat sich zwar vor allem im Filmbereich einen Namen gemacht (z.B. Hellboy), mit The Strain ist er mittlerweile aber auch im Serien-Kosmos fest verankert. The Criterion Collection haben 2012 das große Nerd-Kind im Körper eines kleinen Mannes in seiner "Man Cave" in Los Angeles besucht. Ein Blick in das "Bleak House" offenbart allerlei Kuriositäten, die die Inspiration ankurbeln sollen.
"Whatever it is, it's here to provide a shock to the system and get circulating the lifeblood of creativity, which I think is curiosity. When we lose curiosity, we lose entirely inventiveness, and we start becoming old. So the man cave of Bleak House was designed to be sort of a compression chamber where we can create a stimulating environment."
Wer weiß, wie viele Vampir-Memorablia inzwischen dazu gekommen sein mögen…?
via: Gastgebendes Einhorn