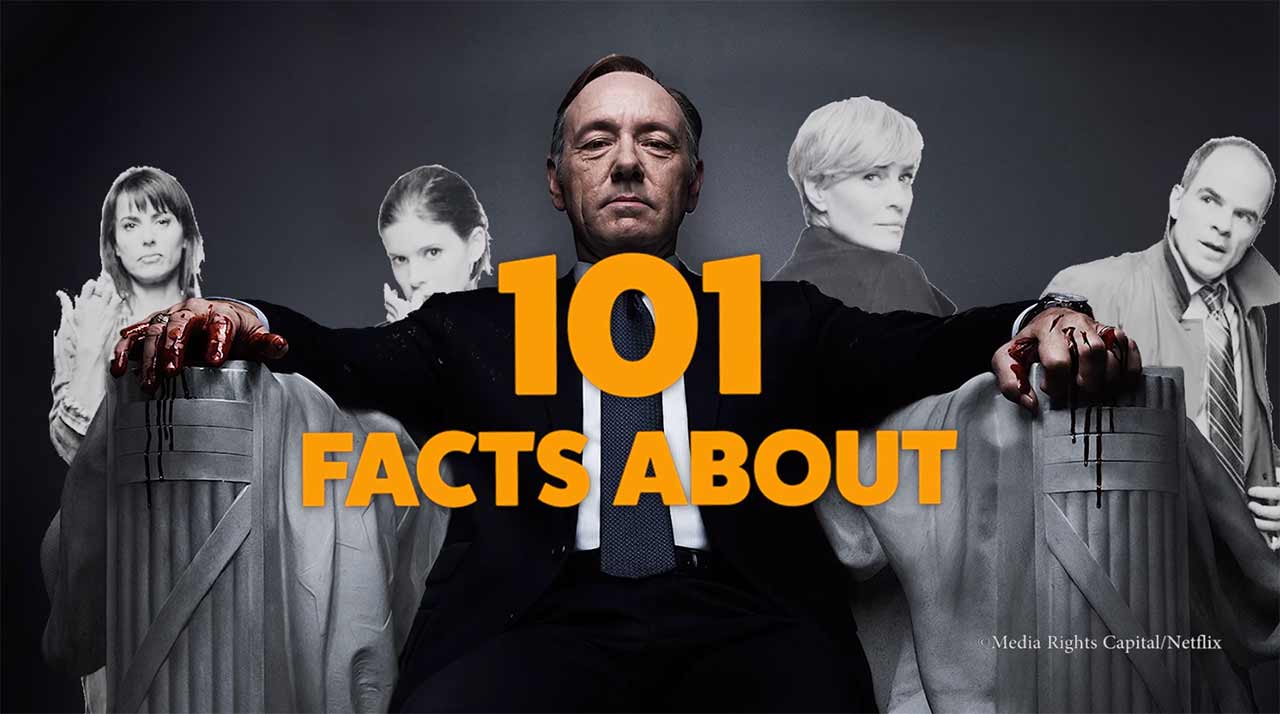 Gestern lief die fünfte Staffel "House of Cards" an, wieso also nicht noch schnell sein Faktenwissen rund um Charmebolzen Frank Underwood etwas auffrischen? 101Facts hat genau das für die Netflix-Erfolgsserie zusammen getragen.
"Imagine if Presidents in real life were as brutally sociopathic as Frank Underwood. Oh wait. . ."
Mehr Fakten? Gerne: Power Rangers, Sherlock, Doctor Who, Friends, The Big Bang Theory, Family Guy, Star Trek, Simpsons, Breaking Bad oder auch Game of Thrones.
via: blameitonthevoices