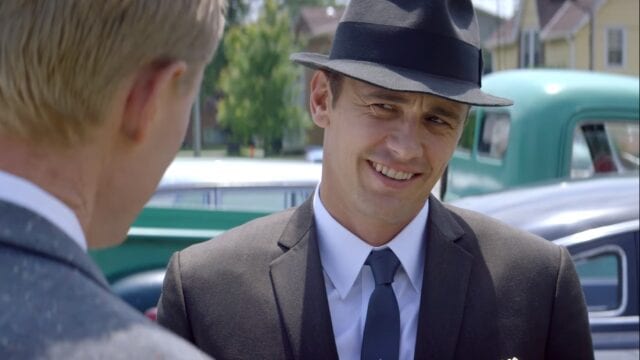 Ende letzten Jahres haben wir euch bereits vom Start der neuen Miniserie 11.22.63 berichtet: James Franco wird als Lehrer Jake in der Zeit zurückreisen, um zu versuchen im Jahr 1963 das Attentat auf John F. Kennedy zu verhindern.
I need you to go back there to prevent the assassination of John F. Kennedy. – Al Templeton
Nach einem kurzen Teaser gibt es nun auch endlich einen richtigen Trailer zu sehen … und der sieht wirklich sehr vielversprechend aus! Musik, Stil, Spannung. Alles scheint zu passen. Bleibt nur zu hoffen, dass nicht nur der Trailer stark ist, sondern auch das Werk im Ganzen. Wir dürfen gespannt sein!
Die Mystery-Thriller-Serie von J.J. Abrams und Stephen King feiert am 15. Februar auf dem Videoportal Hulu Premiere.
via: Entertainment Weekly