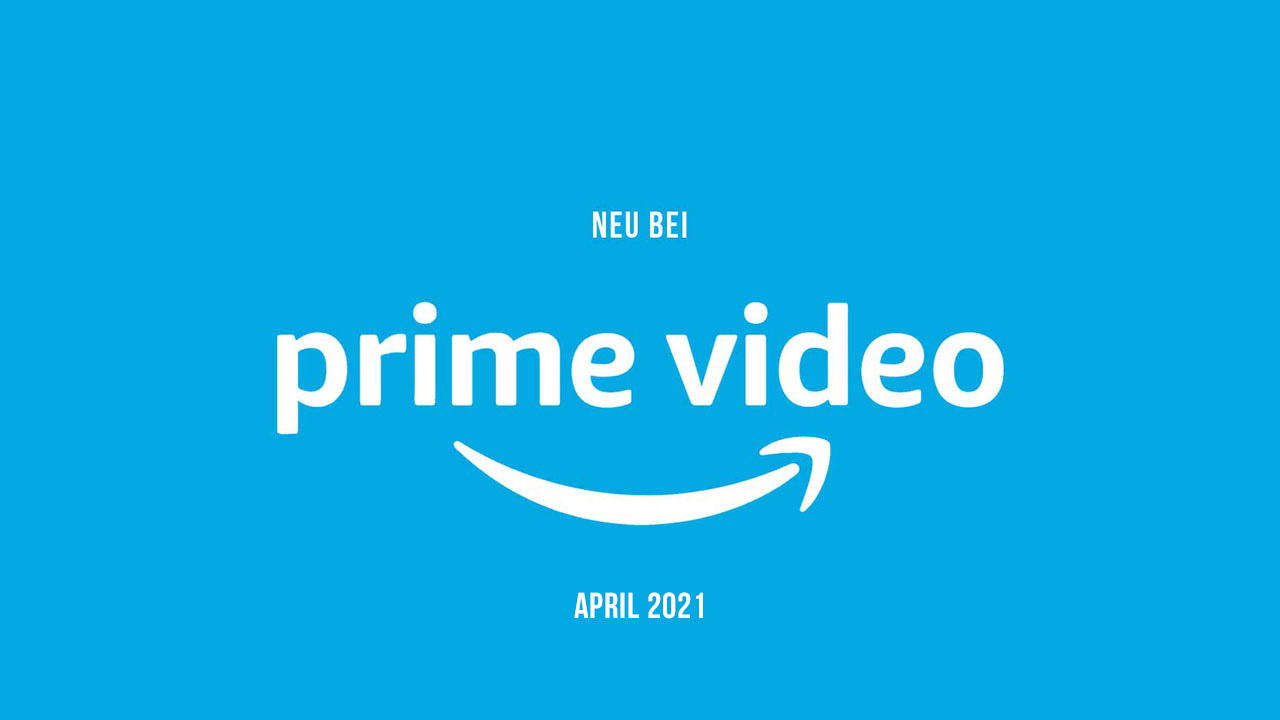 Habt Ihr auch schon gemerkt, dass Amazon Prime Video in den letzten Monaten sehr, sehr sparsam mit neuen Eigenproduktionen umgeht? Für Februar und März hatte es für mich da gar nicht erst für eine Vorschau gereicht, jetzt dürfte aber immerhin Staffel 6B von "Fear the Walking Dead" starten (in den USA geht's am 11. April 2021 weiter, Amazon hat aber noch nicht offiziell bestätigt, dass es am 12. April 2021 dann auch bei uns weitergehen wird), und dazu das Comedy-Projekt von Amazon, "LOL: Last One Laughing" mit Bully Herbig als Moderator. Ich persönlich glaube ja, dass Amazon auch deswegen die Eigenproduktionen zurückgefahren hat, weil immer mehr neue Serien exklusiv in den Channels laufen, vor allem bei STARZPLAY. Zudem haben ja die Verzögerungen durch Corona generell das Serienangebot ausgedünnt, auch bei Netflix. Schauen wir also auf das wenige Neue im April 2021 bei Amazon Prime Video.
Amazon Prime Video: Die neuen Serien und Staffeln im April 2021
26. März 2021
"Invincible" ist am 26. März 2021 mit Staffel 1 gestartet. Ich nehme das Amazon Original hier auf, weil es im April wöchentlich eine neue Folge geben wird, immer freitags. Die Amazon Original Serie erzählt die Geschichte von Mark, einem 17-jährigen Teenager. Er ist eigentlich wie jeder andere junge Mann in seinem Alter – abgesehen davon, dass sein Vater der mächtigste Superheld der Welt ist, Omni-Man. Als Mark selbst beginnt Kräfte zu entwickeln, entdeckt er, dass das Erbe seines Vaters vielleicht nicht ganz so heldenhaft ist, wie es scheint. Im englischen Original leiht Steven Yeun dem Nachwuchs-Superhelden Mark seine Stimme, J.K. Simmons spricht Omni-Man. Weiteren Charakteren der Animationsserie geben im englischen Original unter anderem Sandra Oh (Killing Eve), Seth Rogen (This Is the End), Gillian Jacobs (Community), Marc Hamill, Walton Goggins (Justified), Jason Mantzoukas (Brooklyn Nine-Nine), Zachary Quinto (Star Trek), Mahershala Ali(Moonlight), Melise (The Flash), Kevin Michael Richardson (Die Simpsons), Grey Griffin (Avengers Assemble), Khary Payton (The Walking Dead) ihre Stimmen.
"La Templanza" – Staffel 1 (Amazon Original, exklusiv verfügbar)
"The Magiciians" – Staffel 5 (exklusiv verfügbar)
1. April 2021
Ja, ist natürlich keine Serie im eigentlichen Sinne – aber wir haben ja sonst nichts. Also schauen wir mal, was Amazon meint, wenn es den Spruch "Wer zuletzt lacht…" bemüht. In der sechsteiligen Amazon Original Comedyshow "LOL: Last One Laughing" stehen zehn deutsche Comedy-Größen vor der Herausforderung, sechs Stunden lang nicht zu lachen. Anke Engelke, Barbara Schöneberger, Carolin Kebekus, Max Giermann, Kurt Krömer, Wigald Boning, Torsten Sträter, Rick Kavanian, Mirco Nontschew und Teddy Teclebrhan versuchen sich mit viel Kreativität und vollem Körpereinsatz gegenseitig zum Lachen zu bringen – ohne dabei selbst eine Miene zu verziehen. Denn: Wer zuerst lacht, fliegt – wer zuletzt lacht, gewinnt. All dies findet unter den wachsamen Augen und Kameralinsen von Gastgeber Michael Bully Herbig statt, der jede Gesichtsentgleisung der Comedystars aus seinem Control Room observiert. Übrigens: Zeitglich wird auch die italienische Ausgabe von "LOL" freigeschaltet.
"Containment" – Staffel 1
"Chuck" – Staffeln 1-5
"Krypton" – Staffeln 1-2
5. April 2021
"Black-Ish" – Staffeln 1-6
9. April 2021
"The 100" – Staffeln 1-7
"Swamp Thing" – Staffel 1
15. April 2021
"Pretty Little Liars" – Staffeln 1-7

"Pretty Little Liars: The Perfectionists"

-->