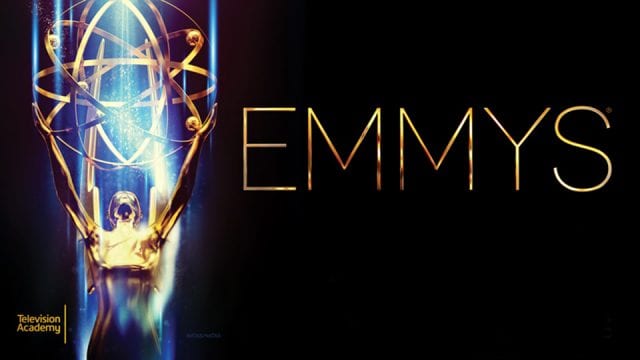 Die Emmy-Nominierungen sind raus – und jede Menge AWESOME Serien stehen auf den Nominierungslisten. Jetzt kann man natürlich sagen: Okay, bei über 100 Kategorien wird auch meine Lieblingsserie dabeisein, aber gerade in den Hauptkategorien des wichtigsten Fernsehpreises kommen vor allem jene Serien vor, die wir Euch hier in den letzten Wochen und Monaten ausführlich vorgestellt und für Euch besprochen haben. Hier kommt der Überblick über die wichtigsten Kategorien.
Für die beste Drama-Serie sind überwiegend bekannte Namen nominiert: "Mad Men", "Game of Thrones", "House of Cards", "Downton Abbey", "Homeland", "Orange is the New Black" und "Better Call Saul", dem Spin-Off zu Vorjahressieger "Breaking Bad". Neue Serien wie "How to Get Away with Murder" oder "Empire" haben keine Nominierungen erhalten.
Beste Drama-Darsteller könnten werden: Jon Hamm ("Mad Men"), Kevin Spacey ("House of Cards"), Bob Odenkirk ("Better Call Saul"), Liev Schreiber ("Ray Donovan"), Jeff Daniels ("The Newsroom") und Kyle Chandler ("Bloodline"). Als beste Drama-Darstellerin wurden Tatiana Maslany ("Orphan Black"), Claire Danes ("Homeland"), Viola Davis ("How to Get Away With Murder"), Robin Wright ("House of Cards"), Elizabeth Moss ("Mad Men") und Taraji P. Henson ("Empire") nominiert. Bei den Regisseuren wurden Tim Van Patten ("Boardwalk Empire"), Jeremy Podeswa und David Nutter ("Game of Thrones"), Lesli Linka Glatter ("Homeland") und Altmeister Steven Soderbergh ("The Knick") nominiert.
Als beste Comedy-Shows dürfen sich die Macher von "Silicon Valley", "Veep", "Modern Family", "Louie", "Parks & Recreation" sowie der Netflix-Serie "Unbreakable Kimmy Schmidt" und der Amazon-Produktion "Transparent" Hoffnungen machen.
Beste Hauptdarstellerin im Bereich Comedy können Julia Louis-Dreyfus ("Veep"), Amy Poehler ("Parks and Recreation"), Lisa Kudrow ("The Comeback"), Lily Tomlin ("Grace and Frankie"), Amy Schumer ("Inside Amy Schumer") und Edie Falco ("Nurse Jackie") werden. Nominiert bei den Comedy-Männern sind Jeffrey Tambour ("Transparent"), Louis CK ("Louie"), Anthony Anderson ("Black-ish"), Matt LeBlanc ("Episodes"), Don Cheadle ("House of Lies"), William H. Macy ("Shameless") und Will Forte ("The Last Man on Earth"). Damit ist dieses Mal kein Darsteller von "The Big Bang Theory" dabei.
Zu den Nominierten im Bereich Animationsserien gehören wie so oft "The Simpsons" und "South Park", aber auch "Over the Garden Wall", "Bob's Burgers" und "Archer".
Bei der Nominierten für den besten Score einer Serie wurden Bear McCreary ("Outlander"), Jeff Beal ("House of Cards"), Duncan Thum ("Chef's Table"), Abel Korzeniowski ("Penny Dreadful"), Maurizio Malagnini ("The Paradise") sowie Jeff & Mychael Danna ("Tyrant") nominiert.
In der Kategorie der besten Special Visual Effects gehen "Black Sails", "Game of Thrones", "Marvel's Agents of S.H.I.E.L.D.", "The Flash" und "Vikings" an den Start.
"Game of Thrones" hat insgesamt 24 Nominierungen erhalten. Peter Dinklage (Tyrion) wurde in der Nebendarsteller-Kategorie nominiert, wie auch Emilia Clarke (Daenerys) und Lena Headey (Cersei). Ist auch schwer zu sagen, wer in "Game of Thrones" wohl hauptrollentechnisch unterwegs ist.
Bemerkenswert: HBO hat 126 Nominierungen erhalten, Netflix aber immerhin auch schon 34, Amazon ist mit 12 Nominierungen dabei – elf davon für "Transparent".
Am 20. September werden die Emmys verliehen – hier findet Ihr alle Nominierungen.