Es ist eine mehr oder weniger schöne Tradition, dass sich Serien im Laufe ihres Daseins eine Musical-Folge gönnen. Jetzt ist auch "Lucifer" an der Reihe – was auf den ersten Blick erstmal etwas merkwürdig wirkt. Aber für welche Serie trifft das nicht zu? Ich habe das in unserer AWESOME 5-Reihe schonmal thematisiert und die Musical-Folgen von "Scrubs", "Ally McBeal", "Buffy the Vampire Slayer", "The Simpsons" und "Transparent" vorgestellt – hier nachzulesen. Auch in unserem seriesly podcAZt zum Buchstaben #M wie "Musik in Serien" haben wir das thematisiert.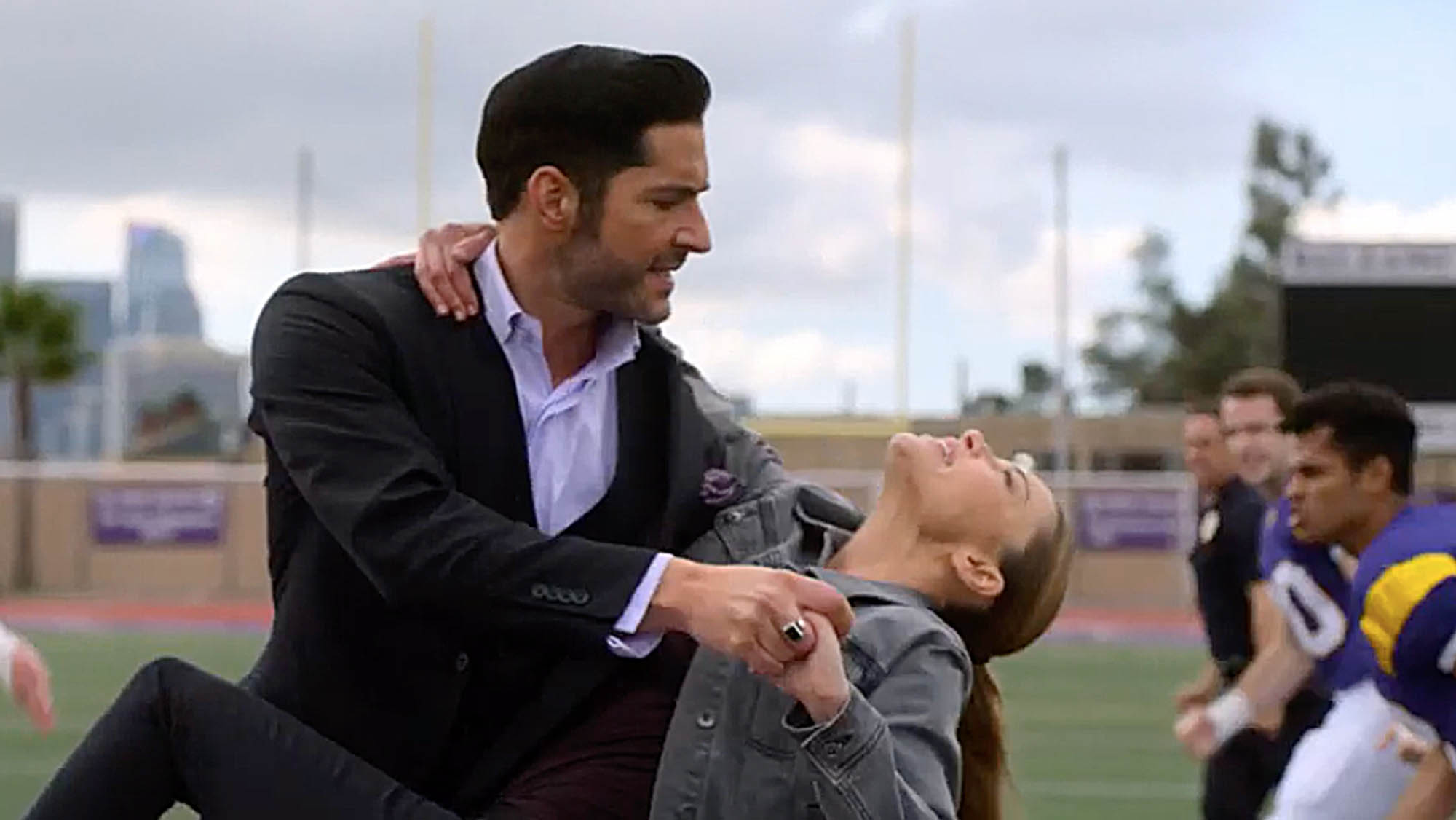 Jetzt also "Lucifer": Am 28. Mai kommen bekanntlich acht neue Folgen aus der fünften Staffel als Teil 5B zu uns – Maik hatte schon einen Trailer gezeigt. Weltpremiere von Teil 2 der fünften Staffel, deren Produktion und Veröffentlichung durch die Corona-Pandemie gestört wurde, ist auf Netflix. Dank der recht merkwürdigen Rechtelage in Deutschland sind die restlichen bisherigen Folgen von "Lucifer" bei Amazon Prime Video zu sehen, Was wir bisher von Staffel 5B wissen: Es wird auch eine Musical-Folge geben. Zu der wurden nun die Tracks bekannt, und es wurde ein Ausschnitt eines Queen-Songs veröffentlicht, den wir hier schon zeigen können. Mit dabei sind Ella (gespielt von Aimee Garcia), Dan (gespielt von Kevin Alejandro), Chloe (gespielt von Lauren German) und Lucifer (Tom Ellis) selbst.
Die Folge hat den Original-Titel "Bloody Celestial Karaoke Jam" und wird die zehnte Folge der 5. Staffel sein. Als Gast bestätigt ist bislang Musik-Star Debbie Gibson. Bevor Netflix die Tracks bei Twitter verraten hat, gab's noch ein kleines Ratespiel – wer da also noch mitmachen möchte, sollte erst auf Tweet 1 schauen. ;-)
OK Lucifans, can you figure out the final three songs??

– 👼 2️⃣ 👼
– 🙂 😌 😊
– 👁️ 💭 💤

Stay tuned for the answers…https://t.co/KKtZIlDbHe

— Netflix (@netflix) May 12, 2021
Ein Queen-Klassiker ist also dabei, und außerdem zu hören sein werden: Wicked Games, Every Breath You Take, Bad to the Bone, No Scrubs, Just the Two of Us, Smile, I Dreamed a Dream und passenderweise Hell.
🥁 Here are the songs performed in Lucifer's musical episode 🥁

🧙‍♂️🔮 🎮 Wicked Games
🔁 👄 💨 Another One Bites the Dust
😤🚶‍♂️👀 Every Breath You Take
👎 ✌️ 🦴 Bad to the Bone
🙅‍♀️ 👨‍⚕️ No Scrubs
🤘 😈 🔥 Hell
👼 2️⃣ 👼 Just the Two of Us
🙂 😌 😊 Smile
👁️ 💭 💤 I Dreamed a Dream

— Netflix (@netflix) May 12, 2021
-->