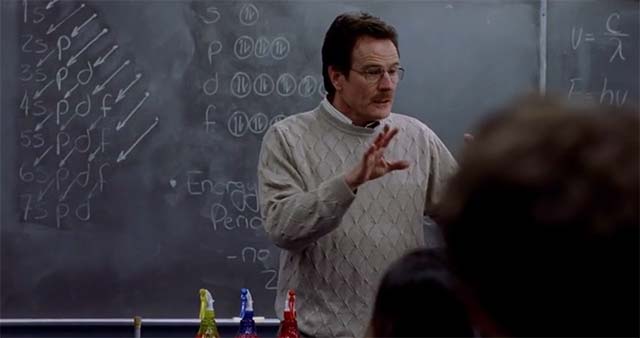 Die Idee in der Form hatte ich tatsächlich auch schon einmal (nicht unbedingt nur spezifisch für "Breaking Bad", sondern allgemein für abgeschlossene Serien). Eben kein auf Superschnell getrimmtes Recap, sondern ein in sich stimmiges Stück gekürtes Video – auch "Film" genannt. Die Leute von "Breaking Bad – The Movie" haben genau das gemacht. Aus 62 Episoden wurde 127 Minuten – also nur etwas mehr als zwei Minuten pro Folge. Eigentlich eine ganz gute Gelegenheit, sich das Epos noch einmal anzuschauen (wobei ja so viel Liebe in den kleinen Details lag, die hier sicherlich auf der Strecke bleiben). Aber sollten geschmacksverirrte "Freunde" von euch BB zu langatmig befunden haben – schickt ihnen den Link hierzu!
"After two years of sleepless nights of endless editing, we bring you the answer to that very question. A study project that became an all-consuming passion. It's not a fan-film, hitting the highlights of show in a home-made homage, but rather a re-imagining of the underlying concept itself, lending itself to full feature-length treatment. An alternative Breaking Bad, to be viewed with fresh eyes."
[UPDATE, 13.03.2017 – 20:57 Uhr] Leider hat Sony Pictures Television Inc anscheinend das Video herunternehmen lassen… Wir haben eine Alternativvariante in zwei Teilen gefunden.
[UPDATE, 14.03.2017 – 10:29 Uhr] Auch die sind leider offline, wir konnten bislang keine weitere Live-Variante finden.
via: itsrap