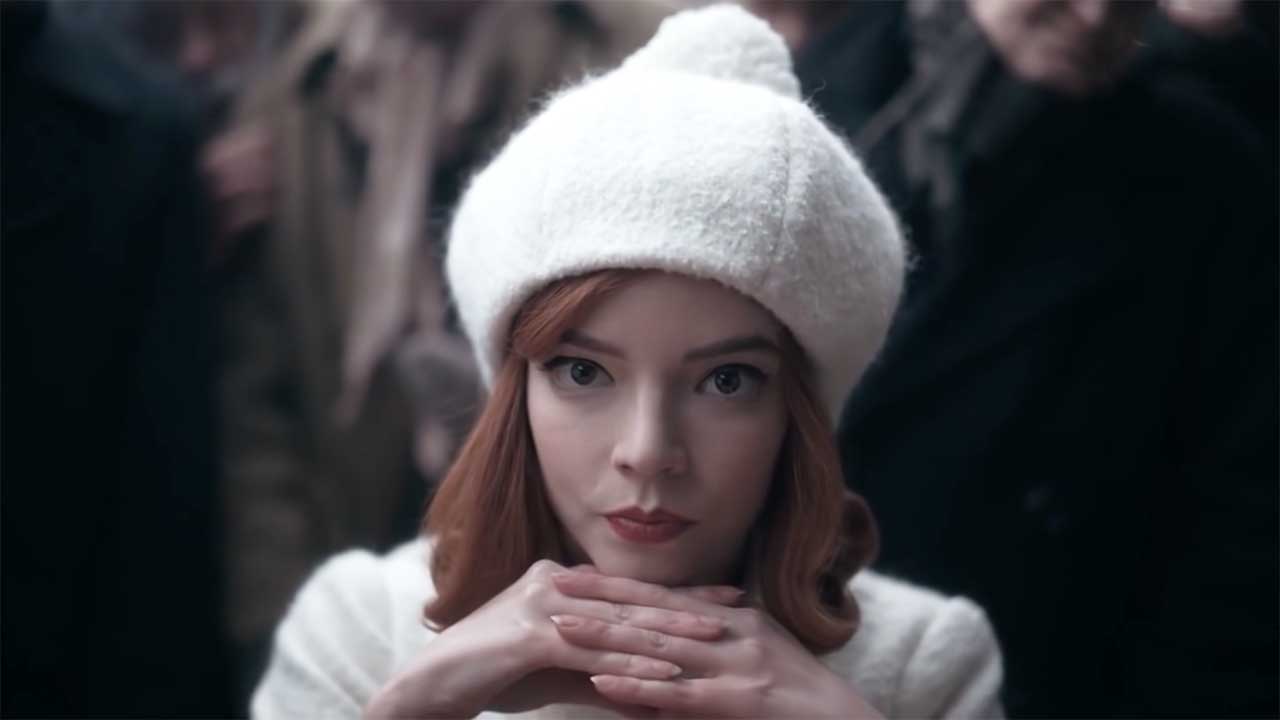 Kürzlich hatte ich ja im Rahmen meines (durchaus kritischen) Reviews eine Sehempfehlung mit angezogener Handbremse für das neue Netflix Original "Das Damengambit" (im Original "The Queen's Gambit") ausgesprochen. Für alle, die die sieben Episoden der Miniserie bereits komplett geschaut haben, gibt es hier noch zwei Videos mit vielen interessanten Details zu sowohl dem zu sehenden Resultat, als auch etlichen Hintergründen, die die Dreharbeiten begleitet und geprägt haben.
Zunächst hätten wir da dieses Video von MsMojo, das uns die "Top 10 Behind the Scenes Secrets" zur Netflix-Serie verspricht. Dabei gibt es interessante O-Töne von Darsteller*innen und weiteren Beteiligten der Produktion zu hören.
"These behind the scenes secrets about 'The Queen's Gambit' may catch you off guard. Our countdown includes the Harry Potter connection, redheaded Beth, the moves were orchestrated, and more!"
Einen sehr ähnlichen Ansatz verfolgt auch das Video "Did You Catch All These Hidden Details?" von OSSA Movies. Auch hier gibt es ein paar Detail-Erläuterungen, die teilweise durch die öffentlichen Aussagen von Schaffenden der Serie untermauert werden.
"Where did The Queen's Gambit find inspiration for Beth Harmon and her look? And did Anya Taylor Joy actually know how to play chess on the Netflix miniseries?"