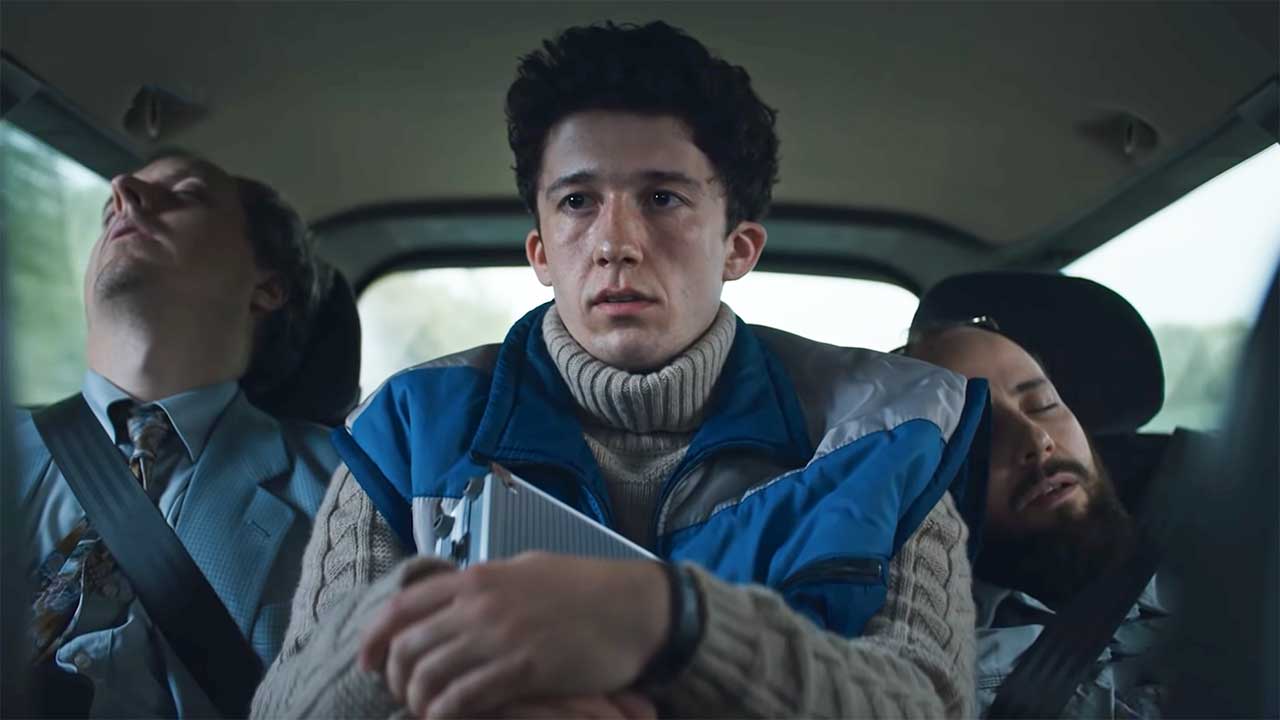 Keine Ahnung, weshalb Netflix das neue Easter-Eggs-Video erst am Abend des Ostermontag veröffentlicht hat, vielleicht lag das an Produktionsproblemen. Denn wirklich rund wirkt der Clip nicht, alleine die übelst laute Hintergrundmusik nervt bereits nach wenigen Sekunden (UPDATE: Das Video wurde überarbeitet nochmal neu hochgeladen…). Aber wir finden, dass Easter Eggs – also kleine, versteckte Anspielungen und Cameos – immer wieder interessant sind. Immerhin hatten wir ja letztes Jahr zu Ostern ein "Die besten Easter Eggs bei Netflix-Produktionen"-Spezial hier im Blog. Ob das nun wirklich die "besten" sind, dürfte genauso schwammig und unzutreffend sein, wie die Zahl "5" im Videotitel, aber so ein kleine Video-Update kann ja nicht schaden, daher hier was zu den Serien "You – Du wirst mich lieben", "How To Sell Drugs Online (Fast)", "DARK", "Sex Education" und "I Am Not Okay With This".
"Du denkst, du hast schon alle Ostereier gefunden? Dann wollen wir doch mal sehen, ob du diese hier auch schon entdeckt hast. Wir präsentieren die 5 besten Easter Eggs auf Netflix – und weitere Details, die du übersehen haben könntest. […] Viel Spaß beim Suchen!"
Unter dem Video habe ich euch noch die Zeitpunkte notiert, an denen die jeweiligen Segmente der einzelnen Serien starten, solltet ihr nur spezielle anschauen wollen.
SERIEN-TIMESTAMPS
"YOU – Du wirst mich lieben" – 0:39
"How To Sell Drugs Online (Fast)" – 2:08
"DARK" – 3:15
"Sex Education" – 4:52
"I Am Not Okay With This" – 6:16

Viiieeeele weitere Easter Eggs könnt ihr in unserem Blog-Archiv finden. Unter anderem hat sich ja unser sAWEntskalender 2019 darum gedreht und euch jeden Tag zu einer anderen Serie versteckte Goodies präsentiert. Dazu hatte ich auch noch mit Fabio und Michael im "seriesly podcAZt" über Easter Eggs gequatscht und einen etwas älteren Osterbeitrag zu den besten Easter Eggs in Serien hätten wir auch noch (aus 2015, aber die sind ja recht zeitlos).

-->