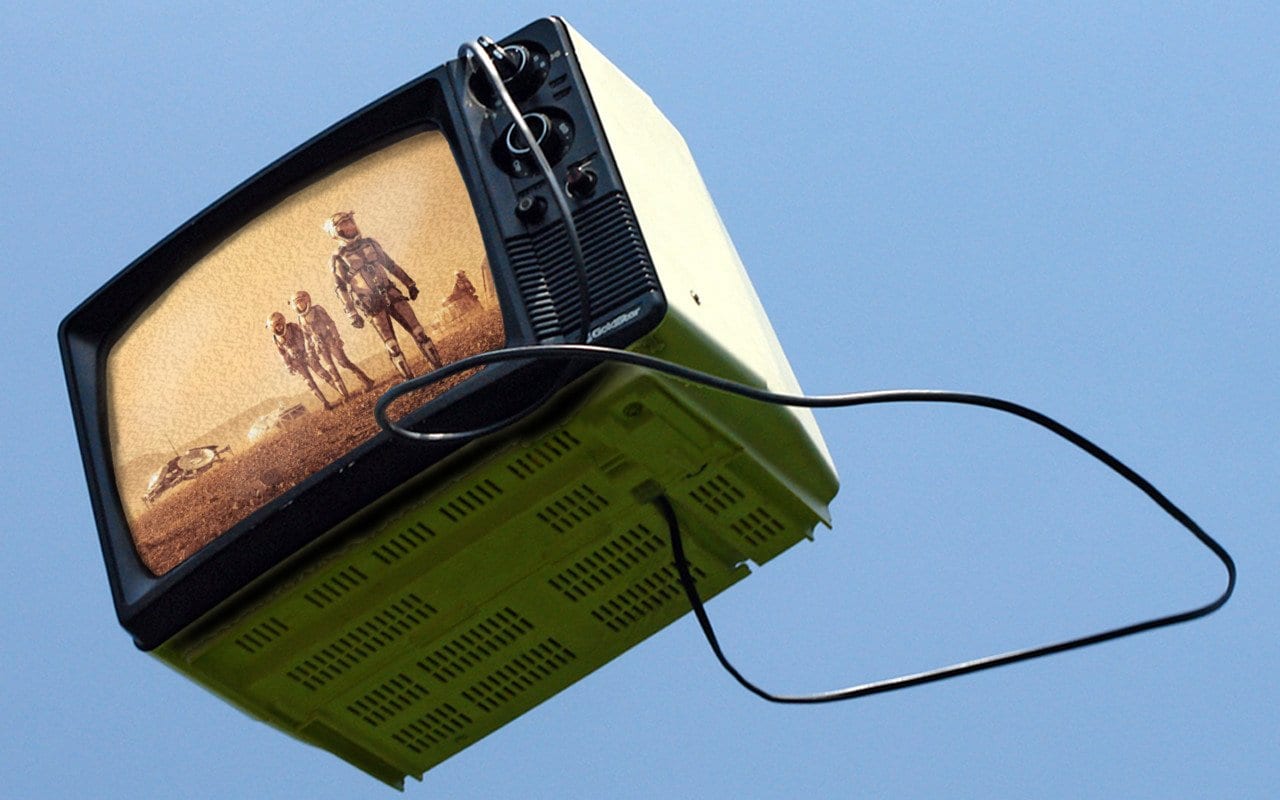 Guten Morgen und willkommen, die neue Woche startet und hat einiges im Gepäck. Denn der Winter naht und die Serien werden wieder besser. Und was soll ich sagen: Diese Woche ist wirklich was für jeden dabei.
Montag, 12.11.2018
Wir beginnen Montag mit etwas Bildung und tollen Bildern. Und mit einer Serie, die so gar nicht in unser Serienkonzept passt. Denn heute startet die zweite Staffel von Mars auf National Geographic. Das ist für alle Fans des Weltraums und von Unser blauer Planet.
Schaut mal rein:

Mars Season 2 – Trailer | National Geographic
Und natürlich gibt es heute auch wieder eine neue Folge von The Walking Dead und was soll ich sagen? Nachdem ich letzte Staffel aufgehört habe, machen mich Maiks Review Überschriften doch wieder sehr neugierig. Mal sehen, wie sie für die heutige Folge lautet….
Dienstag, 13.11.2018
Und heute kommt schon der erste Kracher: Die zweite Staffel von The Sinner gibt es seit Freitag auf Netflix. Und nachdem die erste Staffel schon fantastisch war, bin ich gespannt wie es rund um den Cop gespielt von Bill Pullmann weitergeht. Aber eines kann ich sagen: Der Trailer macht Lust drauf und ist ganz schön gruselig.
Mittwoch, 14.11.2018
Heute gibt es eine neue Folge einer sehr coolen und irgendwie noch ziemlich unbekannten Serie: auf Vox geht es heute mit Imposters weiter. Darin geht es um die Heiratsschwindlerin Maddie und wie drei ihrer Opfer und auch das FBI verzweifelt versuchen, sie zu finden. Der Trailer sieht schon ziemlich gut aus, also schaltet mal ein:
Imposters: Official Series Trailer - Premiering Feb 7 at 10/9c | Bravo
Donnerstag, 15.11.2018
Ich bin ja leider kein Fan, aber ich weiß, dass diese Serie hier auf dem Blog sehr beliebt ist. Meine Nerven sind nur nicht stark genug. Und heute gibt es eine weitere Folge im Original und die Deutschland-TV-Premiere der achten Staffel von American Horror Story auf Fox.
American Horror Story: Apocalypse - Season 8 Official Trailer (2018) | FX
Freitag, 16.11.2018
Und noch eine große Serie von Netflix startet heute. Dafür geht es aber nach Mexiko und tief, tief in den Drogensumpf: Narcos: Mexico. Das ist also eine klare Empfehlung für alle Narcos' Fans!
Samstag, 17.11.2018
Juhu! Wochenende und damit Pause von all den Neustarts. Heute empfehle ich eine frische Folge aus der aktuellen sechsten Staffel von House of Cards. Und nachdem Jonas' Review sich wie eine Lobeshymne liest, sollte doch jeder Fan einschalten. Ein wenig Politik schadet ja auch nicht ;)
House of Cards: Season 6 | Official Trailer [HD] | Netflix
Sonntag, 18.11.2018
Und nachdem ich nun wirklich eine große Serie nach der anderen in den Topf geworfen habe und für jeden etwas dabei sein sollte, kommt heute eine eher unbekannte Serie, die aber in meiner Welt die größte Rolle spielt: Die Brücke. Denn heute kommt endlich – seit Januar warte ich schon drauf – die vierte Staffel ins Fernsehen und zwar auf ZDF. Zwei Folgen pro Sonntag. Das ist viel, aber zum Glück gibt es ja die Mediathek.

Und hier der Trailer (auf schwedisch mit englischen Untertiteln):

Habt eine tolle Woche!

-->