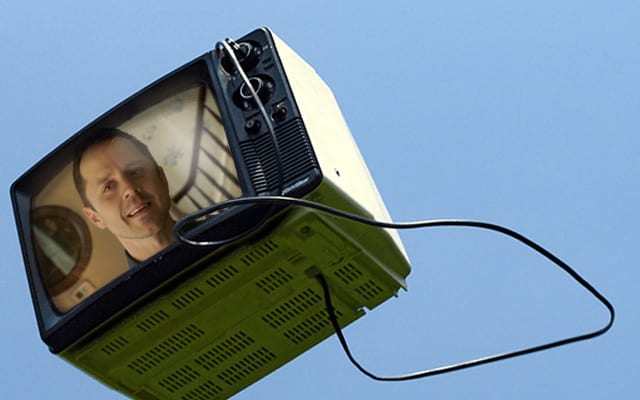 Zugeben – ich war mir anfangs nicht wirklich sicher, ob ich überhaupt im Stande bin, hier für euch eine vernünftige To Watch-Liste aufzustellen. Die Zweifel sind Gott sei Dank aber relativ schnell wieder verflogen. Woran das liegt und wie das Konsumverhalten von Serien sich durch Politik beeinflussen lässt, könnt ihr nun meinen Empfehlungen zur neuen Woche entnehmen.
Ray Donovan – Staffelfinale
Zum Start der Woche gibt es die letzte Episode der 4. Staffel für Liev Schreibers Ray Donovan hier bei uns um 21:00 Uhr auf FOX. Ich selbst muss hier noch einiges an Folgen nachholen, denn seit dem sich Jon Voight – der in der Serie Rays Vater, Mickey, spielt – unmissverständlich als Donald Trumps Fanboy geoutet hat, stellt diese Tatsache für mich persönlich ein Riesenhindernis dar, hier den Anschluss zu finden und es fällt mir extrem schwer, dieser Figur nicht den Serientod zu wünschen.
Ray Donovan | Next on Episode 12 | Season 4
Kleiner Snack für zwischendurch
Kurz vor Mitte der Woche gibt es in Amazons Videothek weitere 22 Minuten von Kevin Can Wait. Dieses Mal darf wohl Kevins jüngstes (Serien)Kind Jack – dessen Anteil an der Show bisher schon von Maik bemängelt wurde – näher ins Licht rücken, denn in dieser Episode geht es darum, dass Jacks Eltern mit dem Vater eines Schulfreundes überhaupt nicht klarkommen und diese Freundschaft mit allen Mittel sabotieren wollen.
Kevin Can Wait CBS Trailer #4
Binge Alert! 1½ Fortsetzungen und 1½ Neustarts
Diesen Freitag geht es los mit Netflix' A Series of Unfortunate Events und Neil Patrick Harris. Auch die 2. Staffel von The Man in the High Castle ist ab dem 13.01.17 in deutscher Synchronisation für Amazon Prime-Mitglieder abrufbar.
Die ultimative Aufmerksamkeit gehört an diesem Tag aber meiner Meinung nach dem Neustart bzw. der Fortsetzung von Sneaky Pete, die nun doch erst 15 Monate nachdem Amazon grünes Licht für die Produktion einer kompletten Staffel (10 Folgen) gegeben hatte an den Mann und die Männin gebracht wird. Falls der eine oder andere sich nicht mehr daran erinnern kann: Das ist die Serie, in der Giovanni Ribisi einen Hochstabler mimt und dessen Gegenspieler von Bryan Cranston porträtiert wird. That's right: Heisenberg's back, bitch!
"When the liar gets caught in a lie, […] they build a bigger lie." (Pete)
Der Pilot, für den man seine Stimme beim Voting abgeben wurde, ist nach wie vor kostenfrei verfügbar. Diejenigen, bei denen das Gedächtnis schlicht einen kleinen Anreiz braucht, sei der folgende neue Trailer empfohlen.

Sneaky Pete - Full Trailer | Prime Video

-->