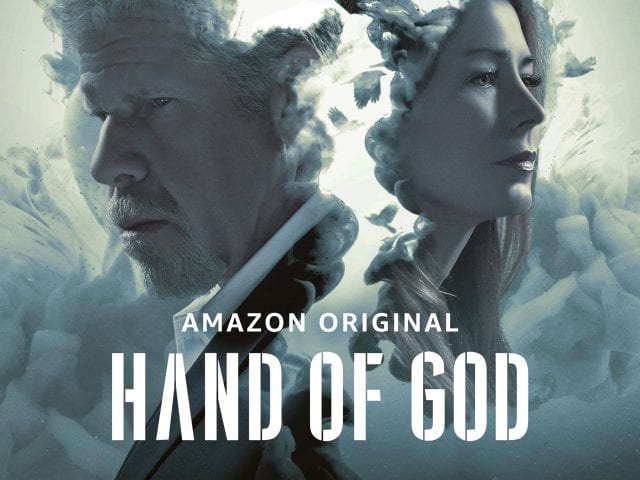 "Hand of God" kehrt zurück: Ab 10. März können wir die 2. Staffel sowohl im englischen Original als auch in der deutschen Synchronfassung bei Amazon Prime sehen. Idee und Drehbuch für Hand of God stammen von Ben Watkins (Burn Notice).Golden Globe-Gewinner Ron Perlman (Sons of Anarchy) kehrt in seiner Rolle als Richter Pernell Harris in der zweiten Staffel von Hand of God zurück.
Zum Inhalt gibt es noch nicht viel zu sagen: In Staffel zwei soll Pernell Harris seinen absoluten Tiefpunkt erreichen: Er wird wegen der Ermordung eines Polizisten vor Gericht stehen. Visionen von seinem verstorbenen Sohn treiben ihn in eine Verschwörung, die größer ist, als er je vermutet hätte. Sie bedrohen die Beziehung zu seiner Frau und alles, was ihm lieb ist. "Richter Maximum" muss gegen zwei Fronten kämpfen, um seine Gesundheit und seine Freiheit wiederzugewinnen.
Neben Ron Perlman übernehmen weitere Hauptrollen: Dana Delany (Body of Proof) als Ehefrau Crystal Harris; Andre Royo (The Wire) als Bürgermeister Robert "Bobo" Boston; Garret Dillahunt (Justified) als KD; Emayatzy Corinealdi (Roots) als Pernells früheres Call Girl und Mitwisserin Tessie; Alona Tal (Supernatural) als Pernells Schwiegertochter Jocelyn Harris; Julian Morris, (Pretty Little Liars) als Prediger Paul Curtis und Elizabeth McLaughlin (Betrayal) als dessen Freundin Alicia. Linda Gray (Dallas), Nia Long (The Best Man) und Brian Baumgartner (The Office) sind in dieser Staffel in Gastrollen zu sehen.