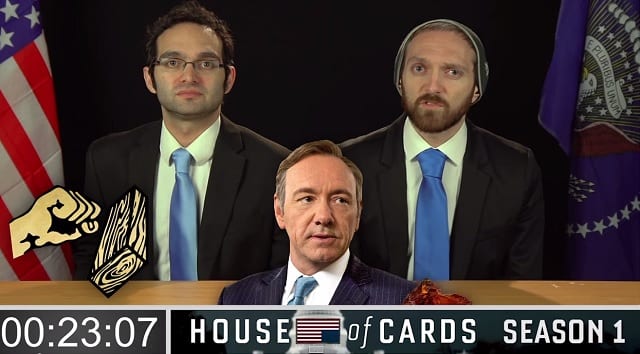 Quasi seit jetzt ist die dritte Staffel von House of Cards abrufbar (wo und wie hatte Jonas ja gesagt). Jedenfalls ist es ja schon eine Weile her seit der letzten Staffel und vielleicht ist nicht mehr alles so frisch in Erinnerung. TheFineBros liefern uns eine Zusammenfassung der ersten beiden Staffeln in etwa neun Minuten – und genau einem Take.
"If you haven't watched House of Cards yet just watch us spoil the past 2 seasons in under 9 minutes so you can finally understand why everyone keeps knocking on wood!"
Und ja, die Jungs hatten uns auch bereits Breaking Bad und The Walking Dead zusammen gefasst. Und haben dabei kurioser Weise etwa genau so viel Zeit für deutlich mehr Staffeln und Folgen gebraucht.
via: theawesomer