Anson Mount, für mich die Entdeckung der aktuellen Seriensaison. Seine Interpretation eines Star Trek Captains war einfach nur für gut. Nach dem Ende der zweiten Staffel "Star Trek Discovery" fragte ich mich, wo habe ich oder wo könnte ich Anson noch sehen? Die perfekte Fragestellung für unsere noch relativ junge Kategorie "in weiteren Rollen".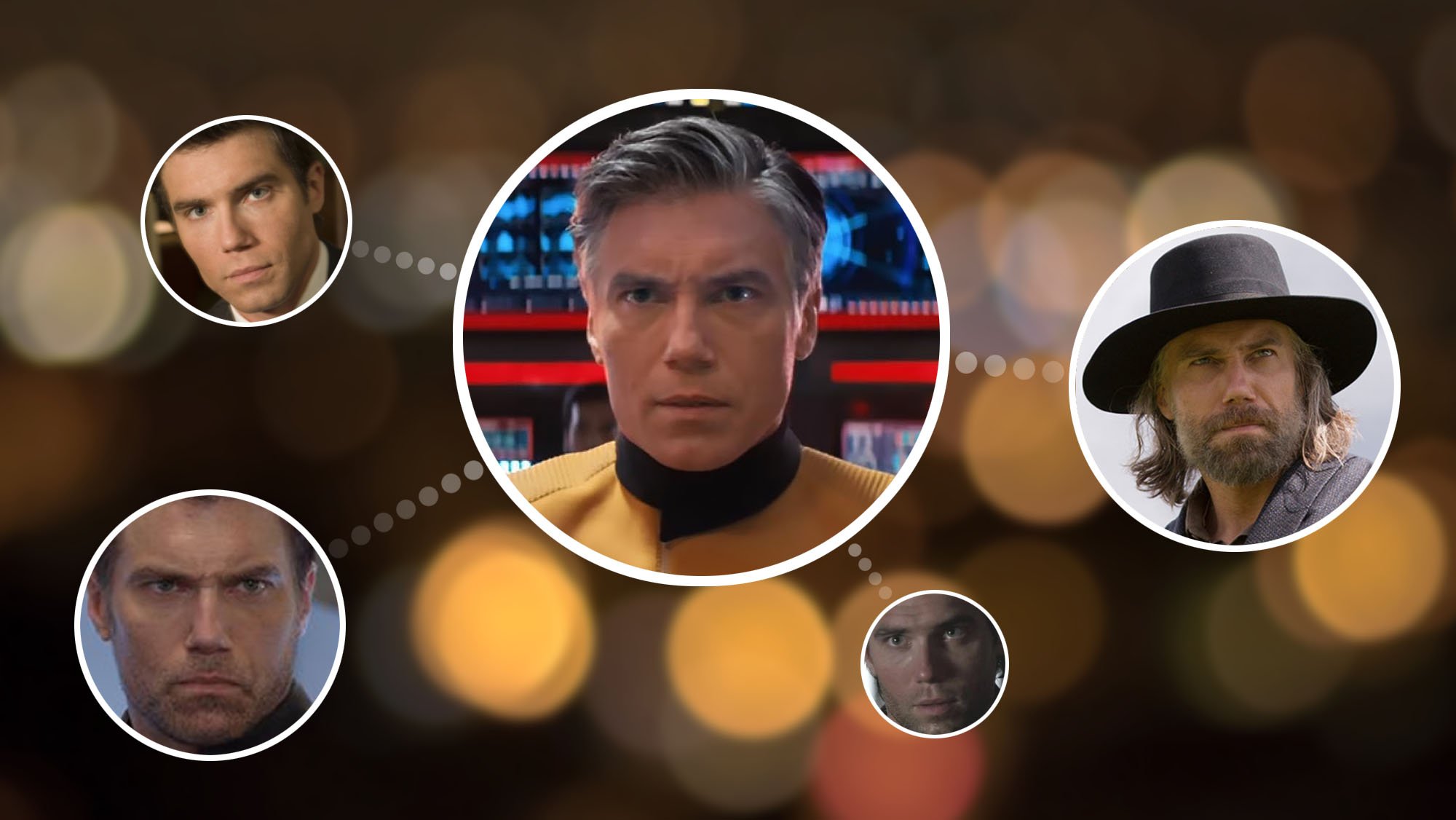 Marvel Inhumans
Im Jahr 2017 konnten wir den späteren Star Trek Captain als Superheld in der Serie "Marvel's Inhumans" sehen. Welche Fähigkeiten der gute Anson in dieser 8 Episoden langen Mini-Serie hatte, könnt ihr im folgenden Video sehen.
Hell on Wheels
In der Serie, welche im Jahr 2011 startete, sehen wir Anson im Wilden Westen. Darin spielt er den ehemaligen Sklavenhalter und konföderierten Soldaten Cullen Bohannon. Nach dem Krieg sucht Cullen die Mörder seiner Familie. Die Serie war sehr erfolgreich und lief über 5 Staffeln bis ins Jahr 2016.
Conviction
"Conviction" ist ein Law & Order Sequel. In der Kriminalserie spielt Anson Deputy District Attorney Jim Steele. Er ist entschlossen und hart in seinen Entscheidungen. Jim will den Tod eines Freundes zu rächen, der Opfer eines Verbrechens wurde. Die Serie lief nur eine Staffel, zeigt aber eine weitere interessante schauspielerische Seite von Ansons.
Line of Fire
Die Serie über das FBI lief über 2 Jahre von 2003 bis 2005 und hat 13 Folgen. Anson ist in dieser Serie ein undercover Agent.
Star Trek Discovery
In "Star Trek Discovery" kann Anson viele seiner Talente zusammen führen. Er strahlt Autorität aus aber ist gleichzeitig einfühlsam und humorvoll. Meiner Meinung nach hat Anson mit seiner Leistung maßgeblich dafür gesorgt, dass die zweite Staffel "Star Trek Discovery" einen derartigen Erfolg feiern konnte. Nicht ohne Grund gibt es eine Petition von Fans, die sich eine eigene Star Trek Serie mit Anson wünschen.
Und viele weitere Auftritte in…
"Ally McBeal", "Sex and the City", "Smallville", "CSI: Miami" oder "Lost". In diesen Serien war Anson zwar nur für eine Folge zu sehen aber immerhin. Daneben spielt Anson natürlich auch in vielen Spielfilmen mit, die ihr auf seinem IMDB Profil einsehen könnt.
Anson Mount Steckbrief
Name: Anson Adams Mount IV
Geboren: 25. Februar 1973
Filmografie: IMDb
Social Media: Instagram | Twitter

-->