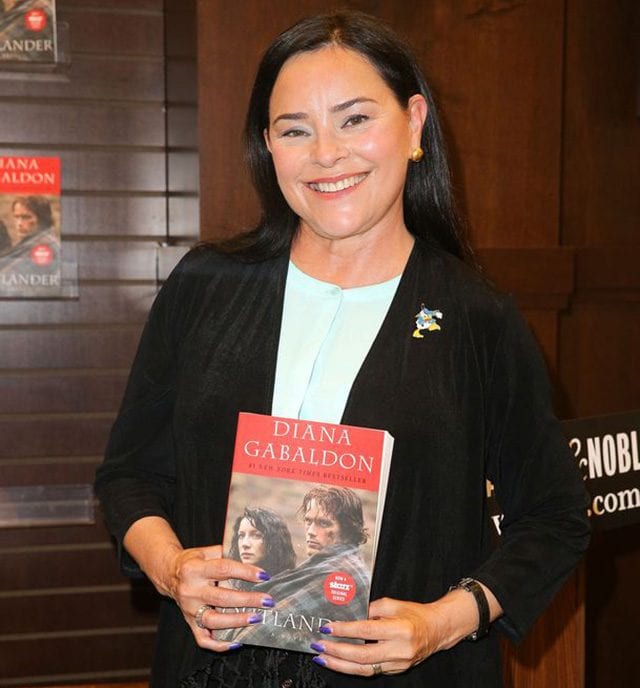 Outlander-Autorin Diana Gabaldon hat sich jetzt gegenüber Scotland Now ausführlich über die Serien-Adaption und ihre eigene Rolle dabei geäußert. Sie ist mit Staffel 1 sehr zufrieden, sagt sie, auch bei der Besetzung der Hauptfiguren hätte die Produktionsfirma ein gutes Händchen bewiesen. Viele ihrer eigenen Charakterzüge seien in die Entwicklungen der Hauptfiguren eingeflossen, wobei ihr Jamie alias Sam Heughan am nächsten sei. Ach ja, und einen eigenen Cameo-Auftritt hatte sie auch schon, in Episode 4.
Jede Figur aus Outlander sei auch ein bisschen eine Reflektion ihrer Person, sagt Diana Gabaldon. Bei Jamie sei aber vor allem die Liebe zur Familie, das hohe Verantwortungsbewusstein und die katholische Sozialisierung wiederzufinden, die sie selbst auch auszeichne. Bei Claire würde sie den wisseenschaftlichen Teil wiederfinden: das logische Handeln, die Kompetenz – aber auch den Sarkasmus habe diese Figur von der Autorin "geerbt":
Claire I identify with, certainly for the scientific aspect: the logical, competent, take charge kind of thing. And she has a great deal of my personality, including my talent for sarcasm. But Jamie has that love of family and that inborn sense of responsibility and entrenchment in his culture. And we're both Catholics and you can see how that informs his life and his decisions and his moral outlook on things, as well as his conviction that there are things that are his responsibility and he will not be swayed from them.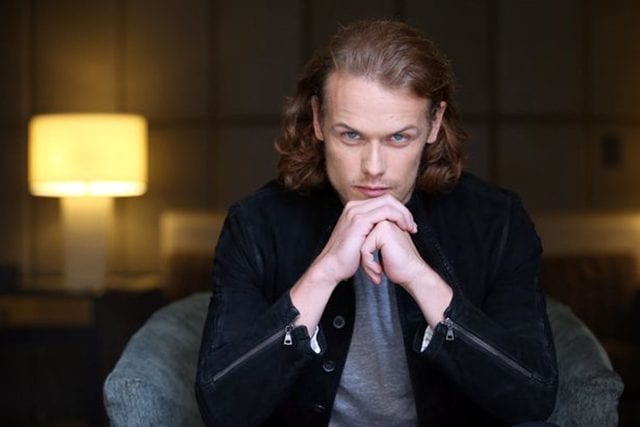 Sam Heughan hat darüber hinaus einen guten Draht zu Diana Gabaldon, wie sie in dem Interview verrät. Sie hätte sein Audition Tape aus dem Casting klasse gefunden und sich gleich bei Twitter umgesehen, was es sonst noch so von ihm gebe – eine Menge, wie wir seit letzter Woche wissen, als sich Sam Heughan als Bond-Darsteller ins Gespräch brachte. Sie textete ihn über Twitter an, und er erkannte gleich, wer da tweetete und antwortete – das Band war gesponnen, schließlich beantwortet Heughan recht offen alle Fragen, die an ihn gestellt werden. Auch während der Dreharbeiten mailt er Diana Gabaldon an, und zu fragen, warum Jamie dies oder jenes tut, was der Hintergrund der einen oder anderen Entwicklung sei oder was als nächstes passieren wird:
We have very long, complex conversations on occasion – other times, just a few words. I did, though, talk with both Sam and Tobias at some length about the final episodes of Season One, and the background and nature of the characters and their relationship there.
Diana Gabaldon war selbst einmal für einige Zeit am Set, um die Dreharbeiten zu verfolgen. Das Team lud die Autorin außerdem ein, einen Cameo-Auftritt zu absolvieren – der in Episode 4 zu sehen ist:
That was absolutely fascinating. I got to be a TV actor for two days and live the life, which was very enlightening. I must say, those people work like dogs. I said toSam Heughan, "Now I know what your life is like: it's indentured servitude!" He laughed.
Das ganze Interview und einige Fotos vom Set gibt's direkt bei ScotlandNow.

via: ScotlandNow (Fotos: getty)

-->