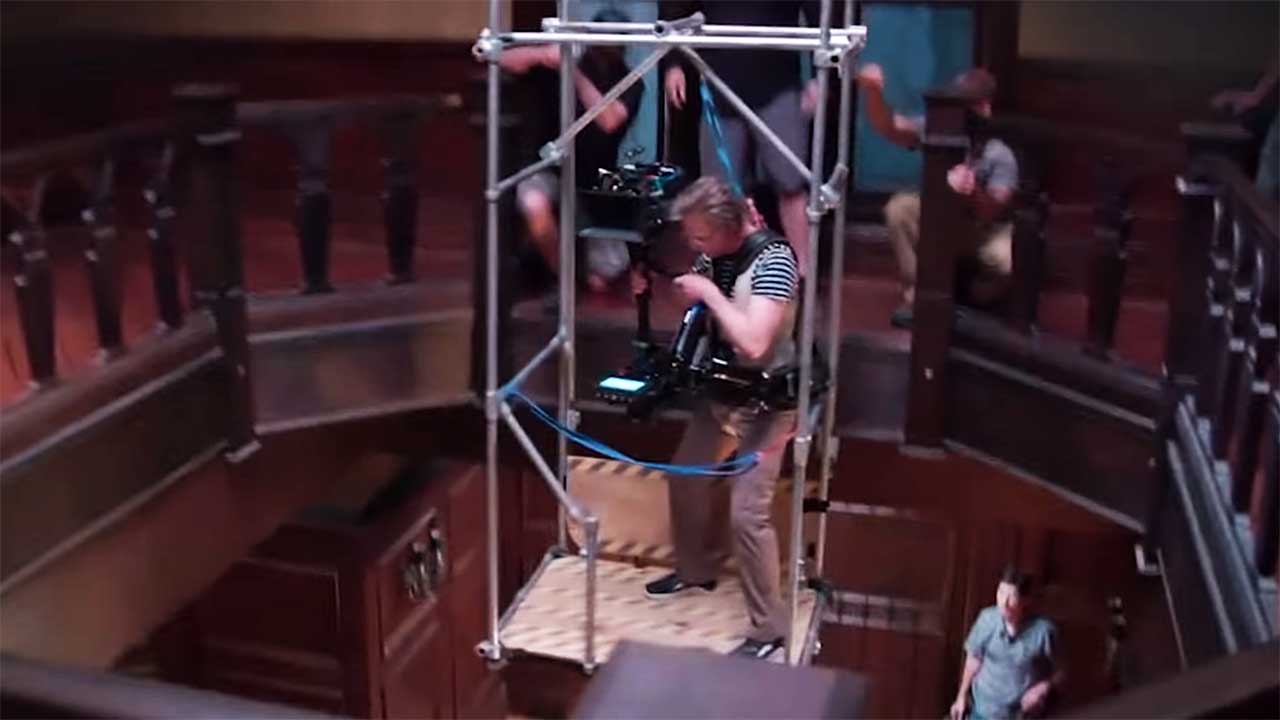 Aktuell steht ja die Staffel "Spuk in Bly Manor" in den Startlöchern (Release am 9. Oktober auf Netflix), da passt es doch ganz gut, nochmal einen Blick auf die "Vor-Staffel" zu werfen. Ich habe noch keine einzige Episode von "The Haunting of Hill House" (zu Deutsch "Spuk in Hill House") gesehen, aber beim Begriff "One Take" werde ich immer direkt hellhörig. Und sind ein paar Minuten schon ganz nett (und aufwendig!), wurden hier einfach mal satte 17 Minuten ohne Schnitt am Stück gedreht. Beeindruckend! Insider lässt uns in diesem kleinen Special zur in der sechsten Episode der Serie zu sehenden Szene ein bisschen hinter die Kulissen blicken und einige interessante Informationen zur Arbeit von Michael Fimognari, dem Cinematographer der Serie, erhalten.
"Go behind the scenes of Episode 6 in Netflix's horror series 'The Haunting of Hill House'. Hear from the show's cinematographer Michael Fimognari ('To All the Boys I've Loved Before') about shooting the 17-minute scene and see how the cast and crew pulled off the single-shot episode."
Auf Twitter hat Regisseur Mike Flanagan noch einige interessante Informationen zum Dreh dieser Sequenz rausgehauen:
I've gotten a lot of questions about ep 106 of @haunting . Netflix released an awesome little BTS video, but for those that want more information, here's a little thread: Episode 6 was part of the very first pitch for the show, promising an episode that would look like one shot.

— Mike Flanagan (@flanaganfilm) November 4, 2018
Wer mehr interessante Insights zur Staffel "The Haunting of Hill House" erfahren möchte, sollte sich noch unbedingt die Videos zum Spiel mit Licht und Schatten sowie der Erzeugung von Angst in der Serie anschauen.
Und weitere One-Take-Videos hätten wir auch noch für euch! Wie wäre es mit dem sechsminütigen Tracking Shot in "True Detective" oder dem Dreh des komplexen One-Take-Shots in der ersten Staffel "Kidding"? Und wer so etwas mag, dem kann ich nur