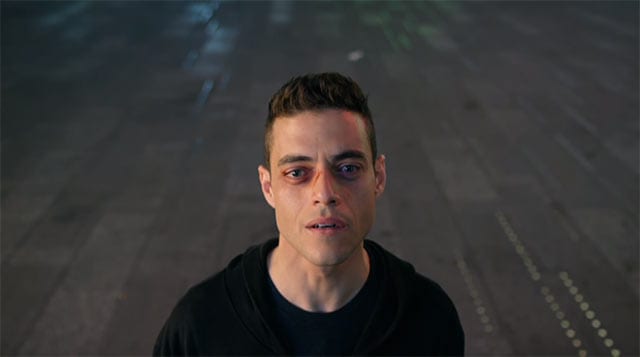 "Mr. Robot" haben wir euch bereits mehrfach ans Serienherz gelegt und auch zu den technischen Hintergründen, die die Serie prägen, gab es bereits ein kurzes Interview. Jetzt hat Sender USA aber passend zum Start der zweiten Staffel in zwei Wochen ein 40-minütiges Video-Special veröffentlicht. Das sagt nicht nur gebetsmühlenartig, wie toll doch die erste Staffel war (aber okay, war sie ja auch), sondern blickt eben auch auf den Wahrheitsgehalt der Story. Wie viel Digital-Schlamassel kann tatsächlich passieren – bzw. passiert bereits?
Darsteller, Produzenten und Tech-/Popkultur-Experten kommen zu Wort, betrachten noch einmal Staffel Eins und ganz kurz ist auch abschließend was zur zweiten Staffel zu sehen.
"An exploration of the authenticity and societal impact of the award-winning hacker drama Mr. Robot."
Den Trailer zu Season 2 hatten wir hier.
via: theawesomer