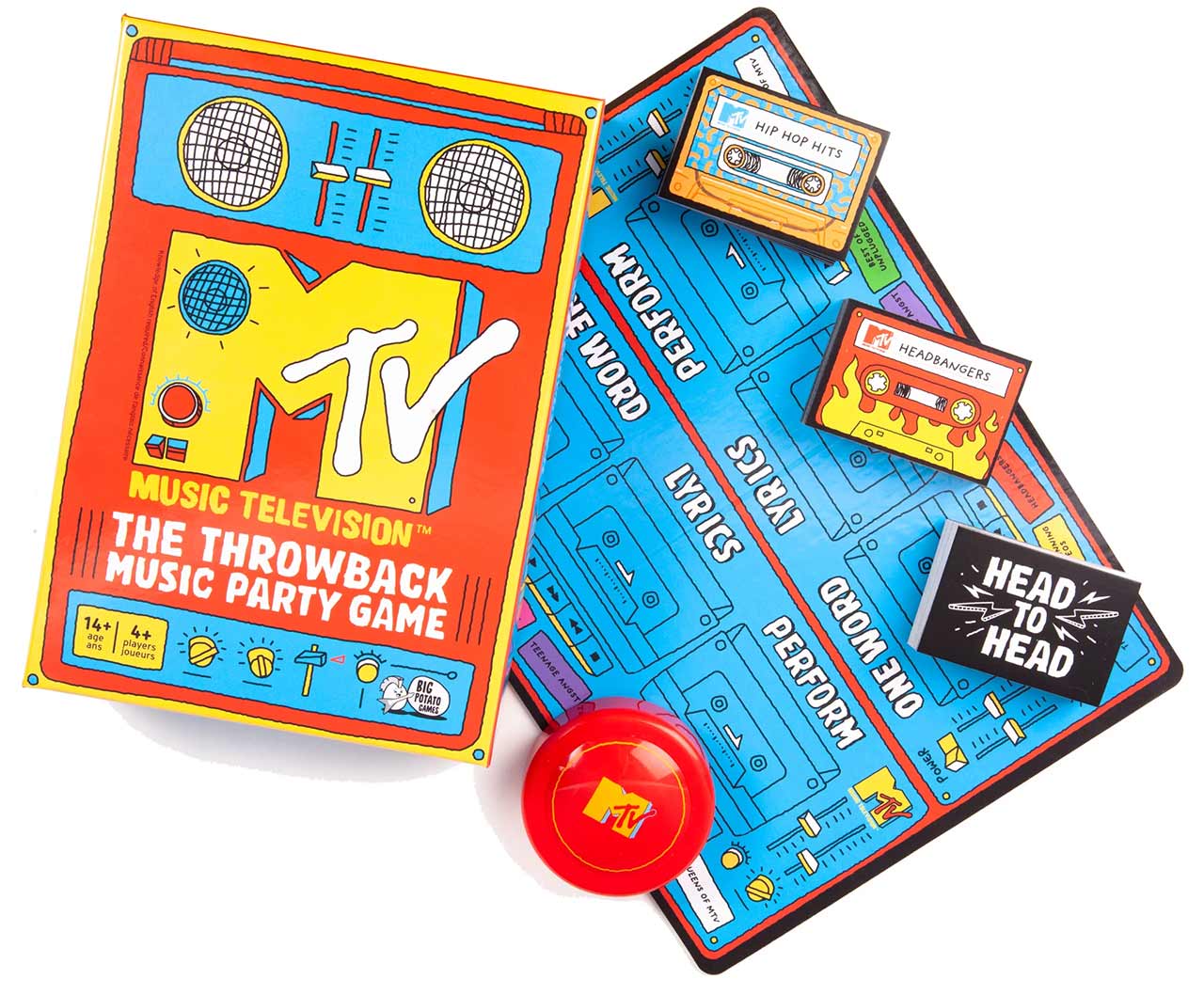 Kennt ihr noch Musikfernsehen? Dafür müsst ihr wohl zumindest 20 Jahre alt sein oder so, danach mutierten MTV, Viva und Co. ja eher zu Klingelton- und Reality-TV-Schleudern. Aber es gab sie, die gute alte Musik-Zeit – und genau die lässt "MTV: The Game" jetzt wieder aufleben! Big Potato Games (die unter anderem die tollen Spiele "Das Chamäleon" oder auch "Color Brain" gemacht haben – beides Partnerlinks) haben den Fernsehsender zum Gesellschaftsspiel umfunktioniert. Endlich zahlt sich mein stundenlanges Anschauen in den 90ern aus!
BLAST FROM THE PAST
A party game designed specially for the MTV generation, filled with all the best bits of the 80's, 90's and 00's.
TWO ROUND SHOWDOWN
Shout out songs in the quick-fire buzzer round, then race to describe, sing and hum different bands for your team to guess.
FROM BLINK-182 TO BRITNEY
There are over 120 artists available — be the first team to collect one from all eight categories to be crowned Masters of MTV.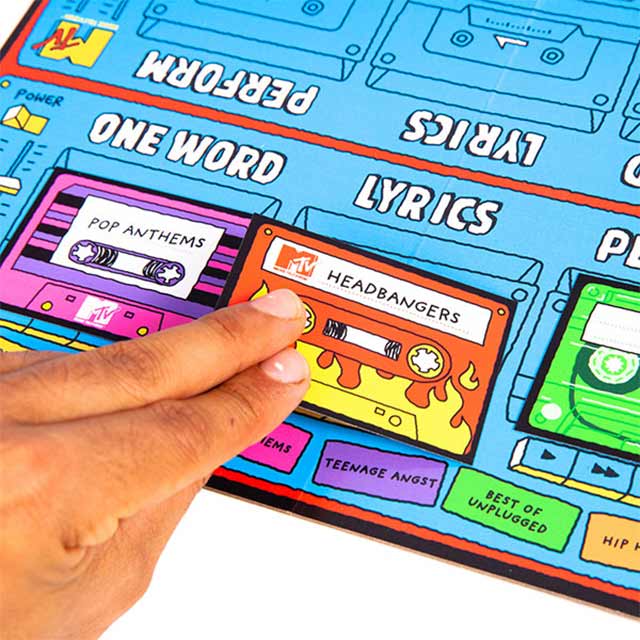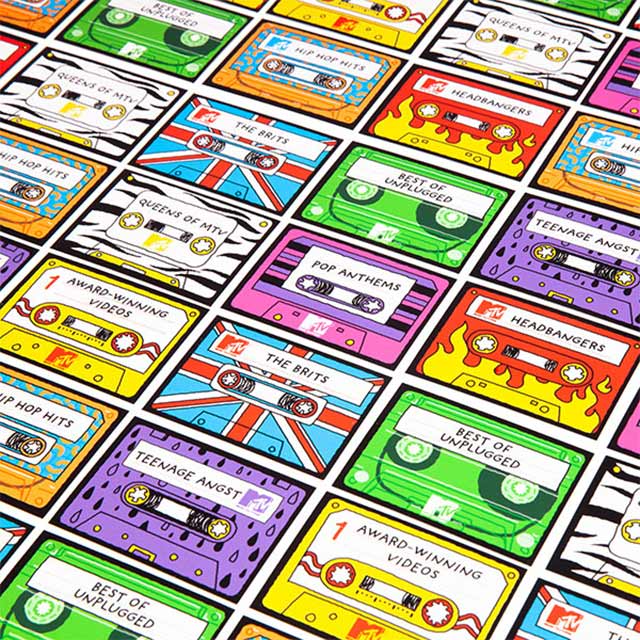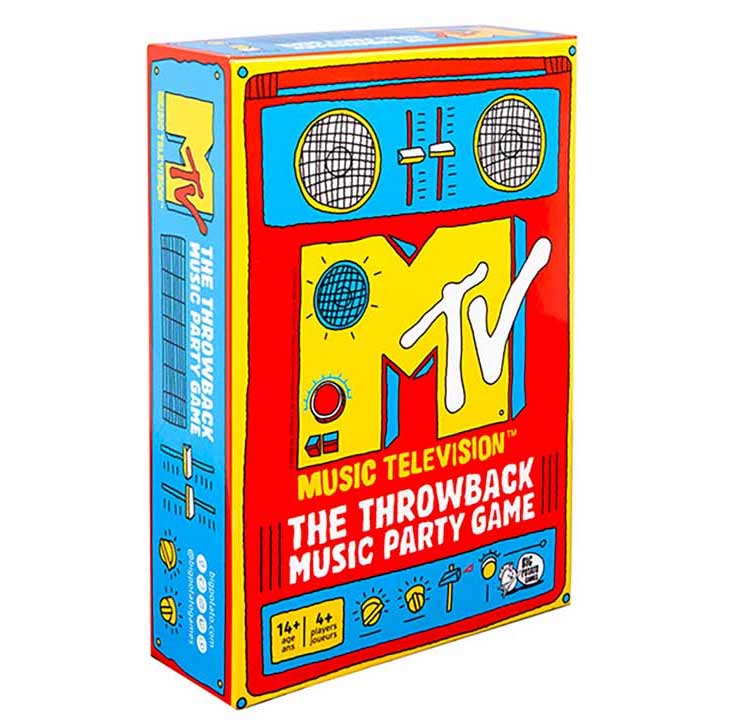 Alle weiteren Informationen sowie die Möglichkeit, das MTV-Spiel zu kaufen (aktuell jedoch lediglich in den USA, wie mir scheint…) gibt es hier. Hoffentlich kommt das dann auch relativ schnell im deutschen Markt an, noch ist es auf der Website des in eigentlich britischen Unternehmens nicht mal für den dortigen Markt aufgelistet…

Im nachfolgenden Video kann man noch sehen, wie genau das Gesellschaftsspiel "MTV: The Game" gespielt wird:

Das schaut finde ich ganz spaßig aus, zumindest, wenn man eine sehr Musik-affine Gruppe zum Spielen hat. Fraglich bleibt, wie es mit dem Langzeitspielspaß aussieht, das hängt immer so ein bisschen mit der Kartenvielfalt zusammen, für ein paar spaßige Runden dürfte "MTV: The Game" aber gut sein. Bis zum Deutschland-Launch kann man ja noch ein bisschen sein Musikwissen auffrischen…

UPDATE: Passend dazu feiert MTV in Deutschland übrigens aktuell die 90er und zeigt noch bis 6. September von morgens bis abends die besten Clips des Jahrzehnts. Und ab 7. September gibt es dann werktäglich ab 16 Uhr die neue Sendung "MTV BACK FOR GOOD" mit Musikvideos der 90er und frühen 00er Jahre.

via: theawesomer

-->