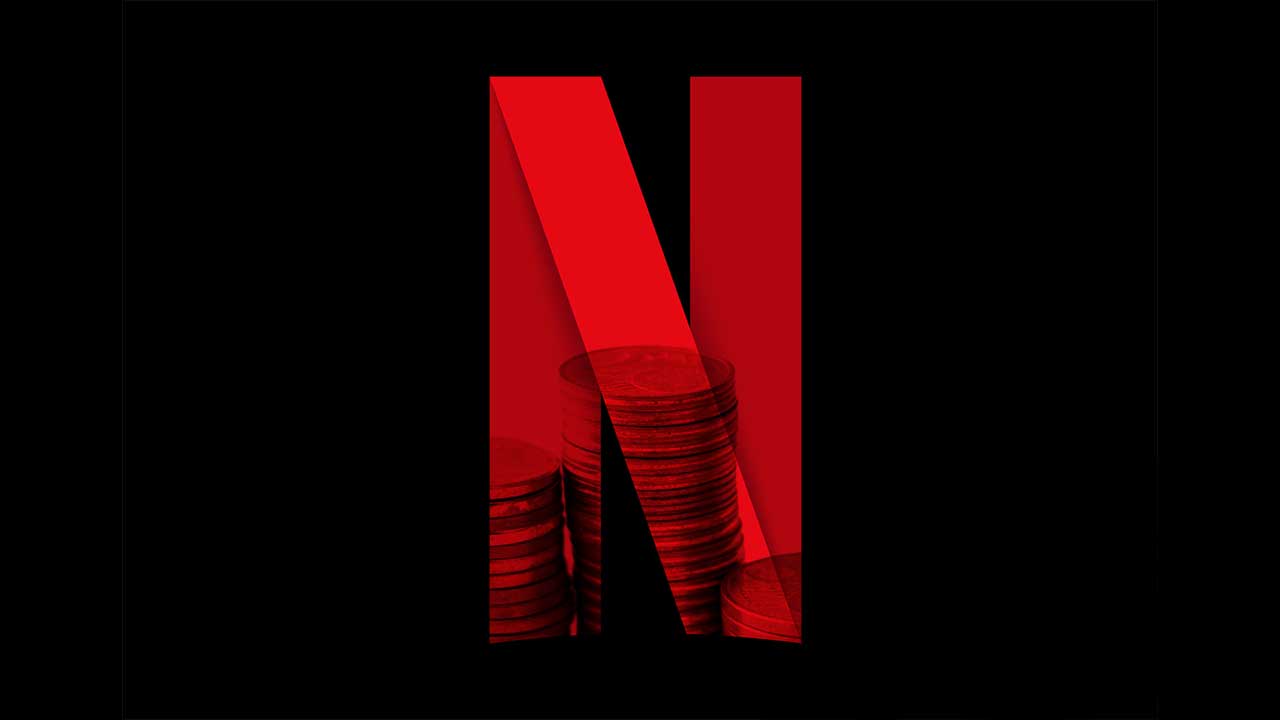 Wir müssen mal wieder über Streaming-Kosten reden… Mit beinahe gespenstischer Regelmäßigkeit hatten wir vor ziemlich genau einem Jahr über die letzte große Preiserhöhung von Netflix in Deutschland berichtet. Die galt damals zunächst nur für Neukunden, ab Ende März 2021 dann auch für Bestandskunden. Dass es voraussichtlich nicht mehr lange bei diesen Preisen bleiben dürfte, zeigt die Entwicklung im Hauptmarkt des Streaming-Anbieters. In den USA und Kanada war zuletzt im Oktober des Jahres 2020 – also lediglich wenige Monate vor der EU-Erhöhung – am Preis gedreht worden. Wie jetzt berichtet wird, wurde Ende vergangener Woche der Preis erneut angehoben.
Neue Netflix-Preise in den USA & Kanada
Für die Vereinigten Staaten wurden dabei gar sämtliche drei Pakete angepasst. Der Basisplan (also mit lediglich einem Stream und keiner HD-Auflösung) wurde von 8,99 auf 9,99 US-Dollar erhöht. Der Standardplan (lässt zwei Streams simultan zu; HD-Auflösung) wurde von 13,99 auf 15,49 US-Dollar angehoben. Und der Premiumplan (bis zu vier gleichzeitige Streams bei UHD-Auflösung) wurde um zwei US-Dollar auf 19,99 Dollar erhöht. In Kanada kommt man günstiger weg, ist der kanadische Dollar doch in etwa nur 4/5 des US-Pendants wert. Dort bleibt der Basisplan bei 9,99 kanadischen Dollar, Standard steigt auf 16,49 kanadische Dollar (+1,50) und Premium geht auf 20,99 kanadische Dollar (+2,00) hoch. Bei beiden Ländern gilt ein ähnlicher Prozess wie bei uns zuletzt: Ab sofort greifen die neuen Preise für Neukund:innen, Bestandskunden dürften in den nächsten Monaten Anpassungen ihrer laufenden Abonnements erfahren.
Als Begründung für die Preiserhöhung führt ein Sprecher von Netflix laut Reuters eigentlich die gleiche Begründung wie letztes Jahr an:
"We understand people have more entertainment choices than ever and we're committed to delivering an even better experience for our members. We're updating our prices so that we can continue to offer a wide variety of quality entertainment options. As always we offer a range of plans so members can pick a price that works for their budget."
Auch wenn der Aktienkurs von Netflix einen kleinen Luftsprung gemacht hat, dürften Nutzer:innen, die nicht angelegt haben, eher Frust schieben. Die Marke von 20 US-Dollar (und bei uns analog 20 Euro) dürfte man bewusst noch nicht durchbrochen haben; Mittlerweile bewegt man sich jedoch auf früheren Pay-TV-Zeiten von Sky/Premiere und über den GEZ-Gebühren. Das dürfte einige Leute dazu bewegen, ihr Abo zu kündigen oder zumindest nur noch für wenige Monate hin und wieder zu reaktivieren, statt es einfach als Standard-Dienst durchlaufen zu lassen.
Preisanpassung in Deutschland?
Wie eingangs geschrieben darf man davon ausgehen, dass eine weitere Anpassung in Europa respektive Deutschland analog zur letzten Anpassung 2020/2021 nicht mehr lange auf sich warten lassen dürfte. Sollte der Abstand ähnlich groß sein, dürften wir im Frühjahr (April?) neue Preise erhalten, Bestandskunden dann irgendwann im Sommer.

Vor allem die US-Anpassung des Basisdienstes dürfte darauf hindeuten, dass diese zuletzt bei Preisänderungen unangetastet gebliebene Stufe bei der nächsten Anpassung mit erhöht werden dürfte (obwohl diese vermutlich am wenigsten Leute nutzen). Aktuell kosten die Netflix-Abos in Deutschland 7,99 Euro (Basis), 12,99 Euro (Standard) und 17,99 Euro (Premium). Premium lag bereits auf einem 1:1-Umrechungsniveu zur Dollar-Ebene des alten US-Preissystems (nicht selten werden US-Preise ja einfach 1:1 "umgerechnet", wenn es um Technik geht…), die beiden anderen Pakete gar eine Währungseinheit drunter. Ich gehe davon aus, dass wir im Laufe des Jahres 2022 dann auf 8,99 Euro (Basis), 14,49 Euro (Standard) und 19,49/19,99 Euro (Premium) angehoben werden.

Bei all den anderen Streaming-Plattformen, die teilweise ja auch noch mit Markt-Einstiegs-Kampfpreisen unterwegs sind, die in absehbarer Zeit Anpassungen erfahren dürften, wird das ein ziemlich teurer Spaß. Zumal die Zersplitterung des Marktes noch weiter voranschreitet und immer weitere Angebote auch im europäischen Markt aufplöppen. Das wird noch spannend, die nächsten Jahre…

-->