Netflix hat gerade den ersten Trailer zu Ryan Murphys "Ratched" veröffentlicht. Die Serie aus der Feder des "American Horror Story"-Schöpfers wird am 18. September 2020 mit Sarah Paulsons in der Hauptrolle starten. Die neue Dramaserie gilt als Fortsetzung von "One Flew Over the Cuckoo's Nest". Ryan Murphy und Ian Brennan untersuchen die Entstehungsgeschichte der sadistischen Krankenschwester Ratched, die ursprünglich von Evan Romansky kreiert wurde – weitere Informationen gibt es hier in diesem Beitrag in unserer Serienvorstellung.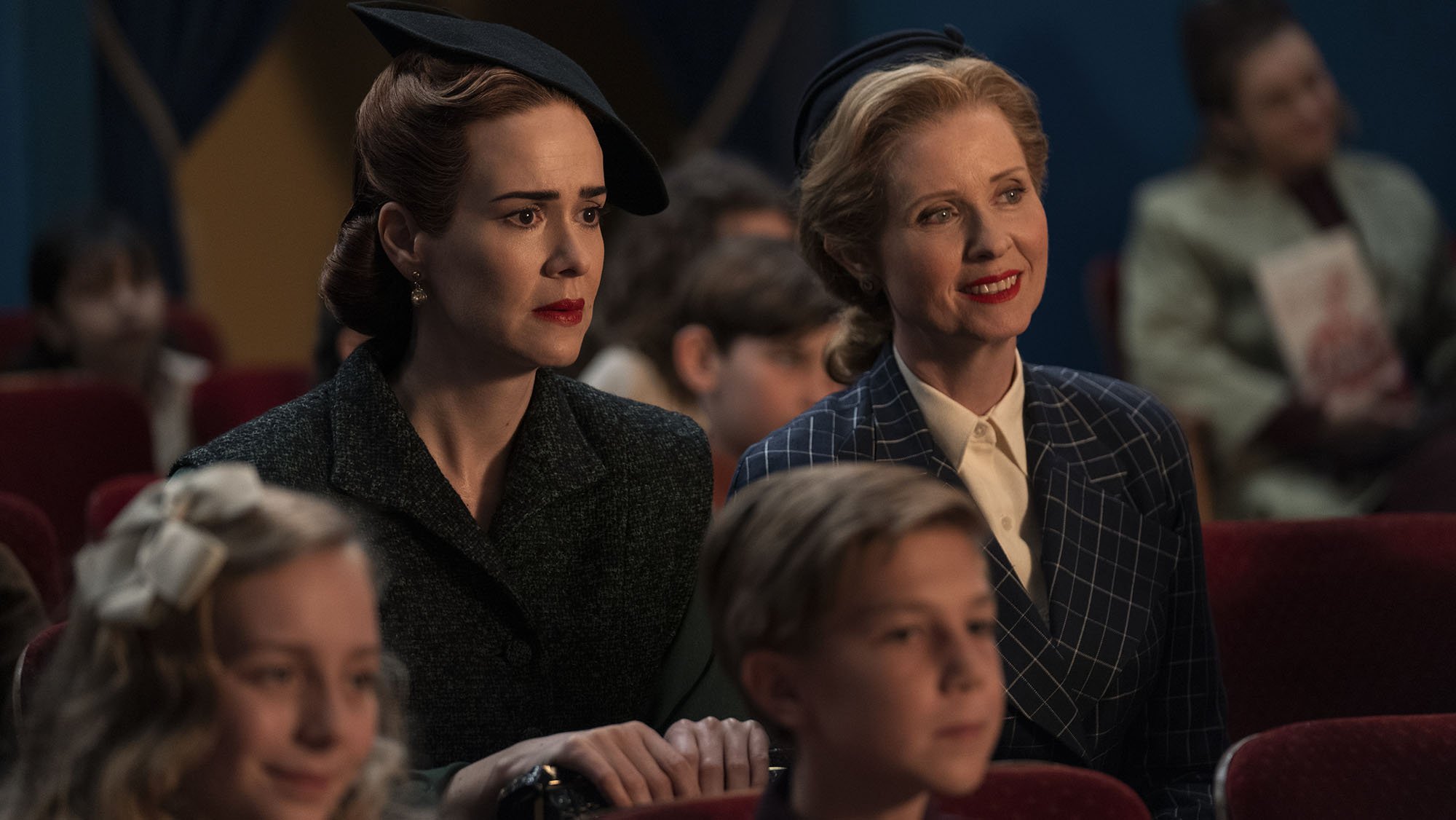 Womit beschäftigt sich die neue Netflix-Serie "Ratched" genau? Es geht zurück in der Zeit: Ab 1947 folgt das Netflix Original Mildred Ratched, nachdem sie in Nordkalifornien ankommt, um in einer psychiatrischen Klinik zu arbeiten, in der neue und beunruhigende Experimente mit dem menschlichen Geist begonnen haben. Aber Mildred Ratched ist tatsächlich auf ihrer eigenen geheimen Mission, das psychische Gesundheitssystem zu infiltrieren, und bald beginnt ihr perfektes Image als Krankenschwester zu bröckeln und legt ihre dunkle Gesinnung frei.
"Ratched" wird so ein bisschen zum Klassentreffen der "American Horror Story"-Stars. Neben den Schöpfern Ryan Murphy und Ian Brennan ist wie gesagt Sarah Paulson dabei – sie übernimmt jene Rolle, die Louise Fletcher 1975 in "One Flew Over the Cuckoo's Nest" spielte. In "Ratched" spielt auch Cynthia Nixon als Gwendolyn Briggs, Judy Davis als Krankenschwester Betsy Bucket, Sharon Stone als Lenore Osgood, Finn Wittrock als Edmund Tolleson, Corey Stoll als Charles Wainwright, Brandon Flynn als Henry Osgood und Vincent D'Onofrio als Gouverneur George Wilburn. "Ratched" wird von Murphy, Brennan, Paulson, Alexis Martin Woodall, Aleen Keshishian, Jacob Epstein, Jennifer Salt, Margaret Riley, Michael Douglas, Robert Mitas und Tim Minear produziert.