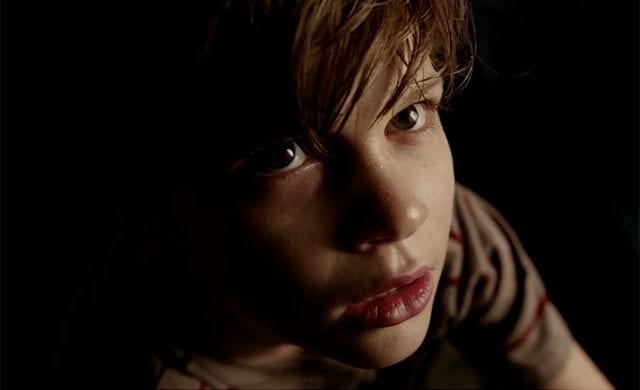 Neben The Walking Dead und Fear the Walking Dead hat Robert Kirkman ab dem kommenden Jahr noch ein weiteres Serien-Eisen im Feuer: Outcast. Wir haben Euch die Serie ja schonmal vorgestellt und auch schon den ersten Trailer gezeigt. Jetzt hat FOX – der Sender hat sich anders als bei Fear the Walking Dead hier bereits die Rechte für Deutschland gesichert – die erste Minute der Serie veröffentlicht. Ziemlich überraschend, und recht gruselig, was man da so sieht. Mal sehen, was dann daraus wird: 2016 wird Outcast ausgestrahlt.
Outcast - Complete first scene - Joshua
Outcast spielt in West-Virginia, in der heutigen Zeit. Im Mittelpunkt steht Kyle Barnes, der eine komplizierte Kindheit hinter sich hat – was wir nach den Szenen in dem Video auch vermuten. Das hat wohl auf ihn abgefärbt, denn als Erwachsener wird er von seiner Frau und seiner gemeinsamen Tochter verlassen, nachdem er diese angegriffen hat – bzw. angegriffen haben soll, besser gesagt. Kyles Aggressionen richten sich nämlich tatsächlich gar nicht an die Menschen in seiner Umgebung, sondern vielmehr gegen Dämonen, die von ihnen Besitz ergreifen. Fixpunkt der Dämonen, und damit von Kirkmans Geschichte, scheint Kyle zu sein: Alle Besessenen sehen in ihm einen Outcast. In Deutschland wird die Serie wie gesagt bei FOX zu sehen sein – der The Walking Dead-Sender hat sich die Rechte rechtzeitig gesichert, so dass es da keine weitere Amazon-Überraschung geben wird.
#Cinemax picks up Robert Kirkman's #Outcast' for 10-episode serieshttp://t.co/WmRMil1K3F

— Filmworks (@MEGFilmworks) February 14, 2015
-->