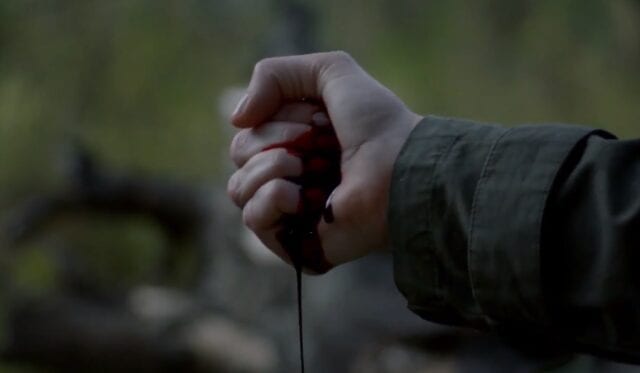 Bis es mit der neuen Staffel The Walking Dead weitergeht, wird wohl oder übel noch etwas Zeit verstreichen müssen. Doch Robert Kirkman genehmigt uns keine Pause – und das ist auch gut so! In einem knappen Monat bringt er eine weitere Horrorserie an den Start: Outcast. Und dazu gibt es jetzt einen neuen Trailer.
"I can't run away from this." – Kyle Barnes
Aber Achtung, wer zart besaitet ist, sollte sich noch einmal gut überlegen, den Trailer anzuschauen. Allen, die dagegen auf Blut, Dunkelheit und übernatürliche Geschehnisse stehen, sei gesagt: Ihr kommt voll auf eure Kosten.
OUTCAST (T1) - Nuevo trailer extendido Cinemax HD
"Come and get me." – Kyle Barnes
Outcast startet in den USA am 3. Juni auf dem Sender Cinemax – und bei uns nur wenig später, am 6. Juni, auf FOX. Übrigens steht sogar jetzt schon fest, dass es eine zweite Staffel der Serie geben wird. Man soll ja auch optimistisch sein im Leben!
Hier seht ihr auch das Poster zur Serie:

via: Entertainment Weekly Beitragsbilder: Cinemax