Paramount+ hat die Neuheiten für Januar 2023 bekannt gegeben: Abonnenten des neuen Streamingdienstes können sich auf ein paar neue Serien und Filme freuen. Die ganz großen Highlights sind jetzt nicht dabei. Parallel dürfte Paramount weitere Katalogtitel einfügen, die es dann zwar nicht exklusiv bei Paramount+ gibt, die aber für ein etwas üppigeres Angebot sorgen. Immerhin ist es ja auch erst ein paar Tage her, dass am 8. Dezember 2022 mit Paramount+ der nächste Streamingdienst in Deutschland gestartet ist, sowohl separat buchbar, dann als Amazon Prime Video Channel (alle Infos dazu hier) als auch kostenloser Teil von Sky Cinema. Von vielen vermisst werden noch 4K-Auflösung und Surround-Sound bei Paramount+ – das soll 2023, mehr dazu in diesem Beitrag.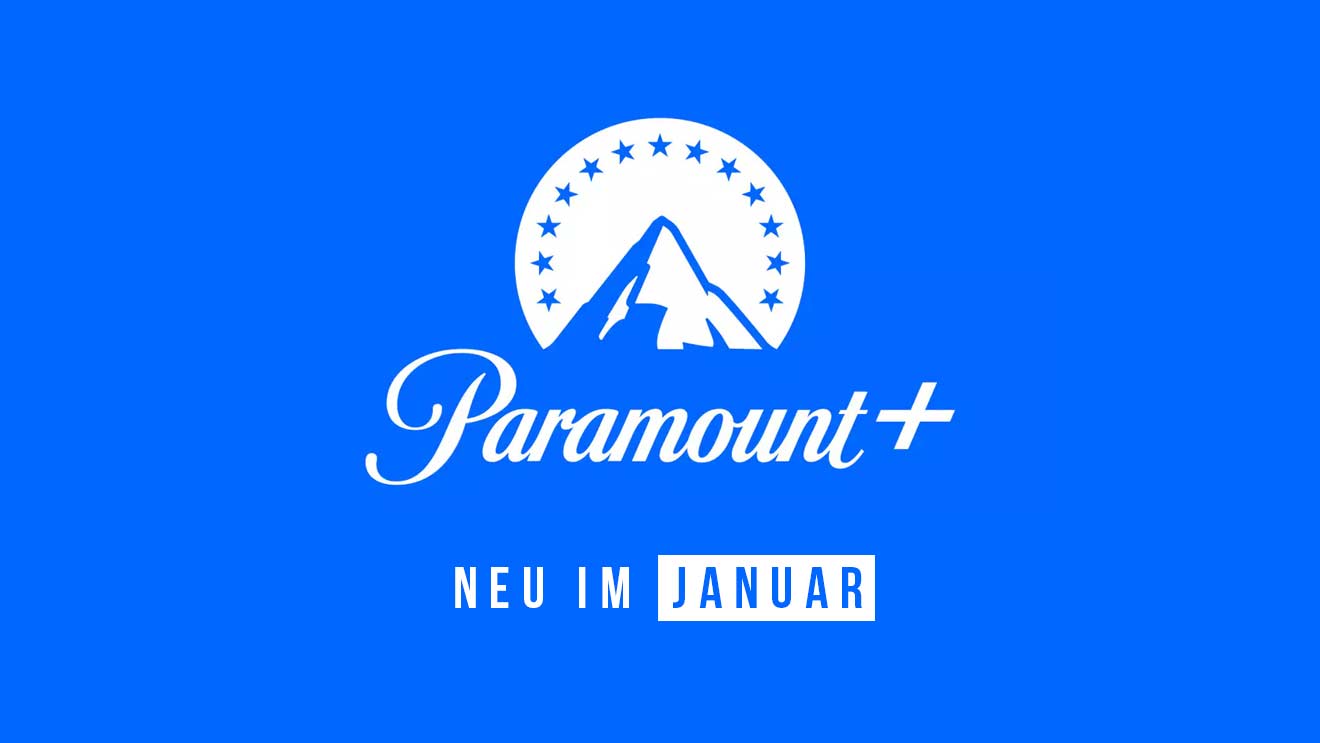 Tipp für alle, die sich zu Paramount+ austauschen möchten oder Fragen haben: Wir haben wie bei Disney+ auch für Paramount+ eine eigene Facebook-Gruppe angelegt, in der immer zeitnah alle Informationen, Trailer, Ankündigungen und Meinungen zu Paramount+ von uns veröffentlicht werden. Hier kann man der Gruppe beitreten – einfach hier klicken und auf Facebook bestätigen.
UMFRAGE: Falls noch nicht geschehen – werdet Ihr Paramount+ buchen? Macht hier mit bei unserem Voting.
Paramount+: Die Serien-Neuheiten zum Start im Januar 2023
I Love That For You, ab 6.1.
Los geht's mit einer Showtime-Serie, "I Love That For You", sechs Folgen in einer Staffel: Nach einer überstandenen Krebserkrankung träumt Joanna Gold davon, eine Star-Moderatorin bei einem Homeshopping-Kanal zu werden. Doch als sich eine kleine Notlüge zu einer Lawine auswächst, muss Joanna feststellen, dass es gar nicht so einfach ist, ihren Traum zu leben.
iCarly, ab 9.1.:
Achtung, das ist nicht das Original von vor 15 Jahren, sondern eine Fortsetzung: Eine ehemalige Teenager-Internet-Sensation und ihre Freunde navigieren durch die Herausforderungen des Erwachsenwerdens. Manchmal machen sie alles richtig und manchmal geht es drunter und drüber. Produziert von Nickelodeon Studios und basierend auf der Original-Sitcom, folgt "iCARLY" Carly Shay, der ursprünglichen Influencerin, und ihren Freunden, die sich in ihren 20ern mit Arbeit, Liebe und Familie auseinandersetzen. 13 Folgen hat die 1. Staffel, 10 Folgen die 2. Staffel.
Simon Becketts Die Chemie des Todes, ab 12.1.:
Ebenfalls ins Paramount+-Angebot kommt mit "Simon Becketts Die Chemie des Todes" eine europäische Eigenproduktion von Paramount. Der forensische Anthropologe David Hunter versucht, seine Vergangenheit zu vergessen, doch er weiß ganz genau: Manche Toten können nicht zur Ruhe kommen, denn nicht alle Knochen wollen für immer begraben bleiben.
Bessere Tage, ab 26.1.:
In der spanischen Dramaserie Bessere Tage (im Original: Días mejores) steht Dr. Laforet im Fokus – mit ihrer außergewöhnlichen Form der Trauertherapie versucht eine Gruppe von Eltern, die gerade ihren Partner verloren haben, den Schmerz zu überwinden und ihr Leben wieder in den Griff zu bekommen.
Paramount+: Die Film-Neuheiten zum Start im Januar 2023
21. Januar: The Novice
28. Januar: Three Months
28. Januar: Significant Other
-->