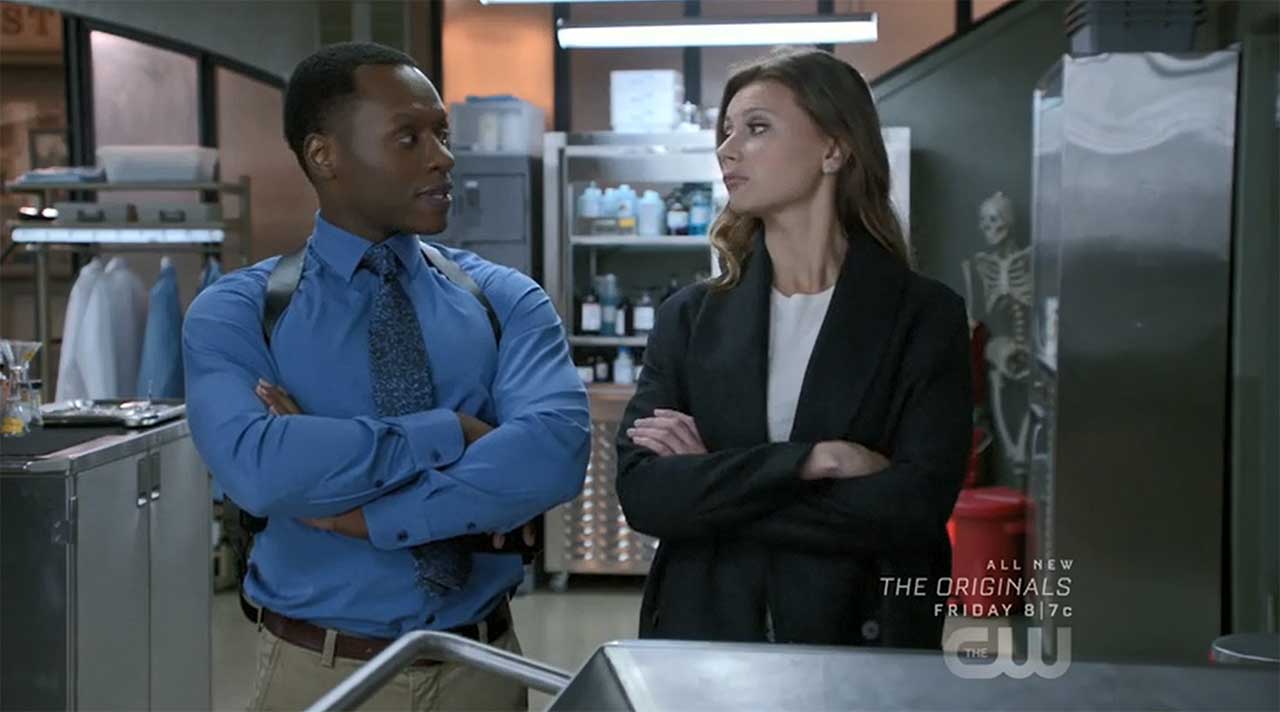 Legt "Dark Side of the Moon" auf und rührt euch ein Omelette – diese Episode "iZombie" hatte tatsächlich so einiges zu bieten! Daher schleichen wir uns einfach mal bestens vorbereitet in die Episode, als wären wir Mr. Boss.
"He better be dead, that's all I'm saying. Shifty little weasel." (Mrs. Boss)
Dabei ist der Beginn tatsächlich noch arg an den Haaren herbei gezogen. Liebe macht anscheinend taub, so dass Shauna direkt mal dafür sorgt, dass Ravis Hilferuf nicht wirklich bei Major angelangt. Durch Kreationen wir "Fort Lust" oder ssolche Sätze wie den Folgenden wird mir Shauna ja sofort sympathisch, aber irgendwas stinkt da gewaltig. Das ungemein schnelle Eindringen in Majors Leben, die seltsame tumblr-Posting-Aktion, die Tatsache, dass sie die einzige Sympathisanten seines öffentlichen Mörder-Ichs war – ich weiß nicht recht… Das riecht nach Doppelagentin und "das rächt sich noch!".
"Oh, buh! I thought you were food…" (Shauna)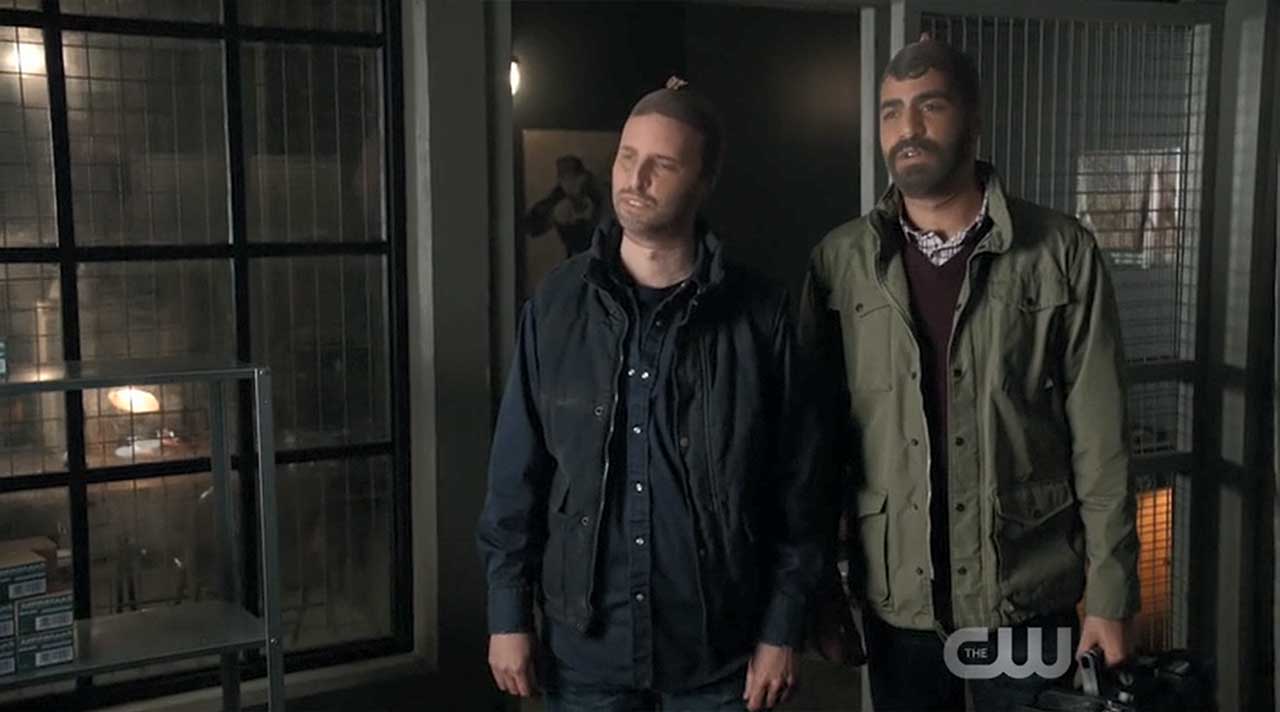 Kommen wir zu den schöneren Handlungen. Beim Ertönen der Hymne MUSS jeder halbwegs vernünftige Amerikaner seinen Hut nehmen, egal, wer sie singt – klasse Moment. Dazu Ravi hilflos in aussichtsloser Situation. Ich mag den Typen einfach und Rahul Kohli spielt diese Verlegenheitsmomente einfach immer wieder gut und glaubhaft, ohne zu überzeichnen. Dass Don E. seinem Instinkt folgen muss und Ravi beinahe die Haarpracht wegfuttert ist ähnlich klasse, wie der Moment, in dem Ravi nicht die Nummer von Liv einfallen will. Ich hasse das immer, wenn in modernen Filmen Leute fremde Handys nehmen und direkt wen an der Leitung haben – wer erinnert heutzutage noch Nummern?!
"My desire to be right is even bigger than my desire to win." (Peyton)
Kaum hat Liv mal einen Tag frei, gibt es keinen Fall der Woche, dafür ein mariniertes Hirn aus dem SM-Fall. Ein vermeintlicher Selbstmörder mit psychischen Problemen? Das hätte schlimmer enden können als Peytons Outfit (wobei…). Abgefangen wird es jedoch in noch relativ harmlosen Halluzinationen von Drake, der jedoch mit seinen lockeren Kommentaren deutlich zur Auflockerung einiger Szenen beiträgt.
Interessant fand ich, mal Visionen aus der Warte des Beobachters mitzubekommen, ohne sie wirklich zu sehen. Vielleicht ein Produktionsproblem, vielleicht bewusst mal so gemacht, ich mochte es jedenfalls. Wir nehmen die Perspektive von Peyton ein, als Liv für Sekunden in die Leere starrt und danach das für uns nicht zu Sehende nacherzählt. Dazu der fachmännische Austausch zwischen zwei wartenden Insidern – herrlich!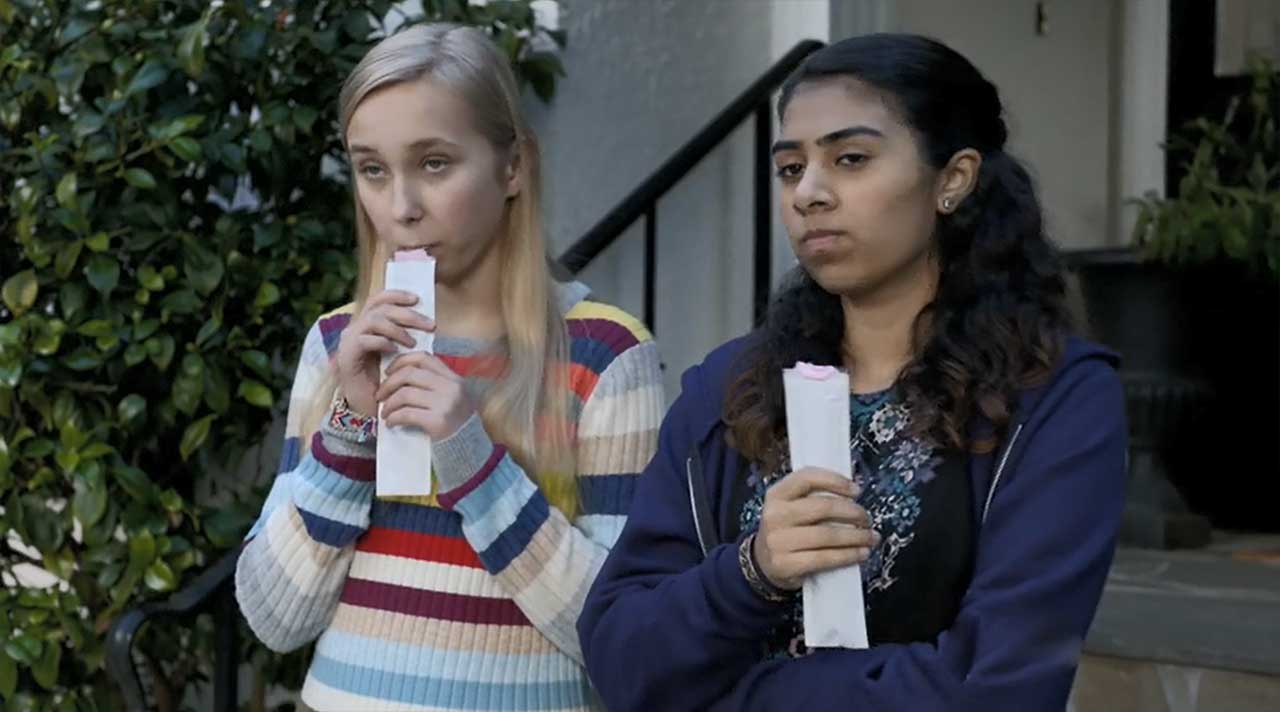 "SURPRISE!" (Mr. Boss)
Ach ja, das Schleichen hat sich Mr. Boss exklusiv für die Eingangsminuten aufbewahrt. Er erfährt vom Zombie-Dasein und wird von Blaine hinsichtlich eines möglichen Geschäftsmodells eingewiesen. Schön fand ich hier die Adpation des "I'm here, I'm queer, get used to it!-Spruches. Dazu natürlich noch der jetzt schon kultige Dialog, als es um die richtige Terminologie ging…
"I'm eating a human brain, so that makes me aaaaaaa…?" – "Cannibal?" – "Technically, I suppose, but that is not the answer I am looking for." (Blaine & Mr. Boss)
Am Ende headbangen Blaine und Liv noch ein bisschen im Auto, bevor sie in die Schießanlage gehen. Schade, dass dabei nicht Pink Floyd aus den Boxen hämmert, aber das wäre wohl nicht aufpumpend genug gewesen. 5… 4… 3… 2… Vorbei.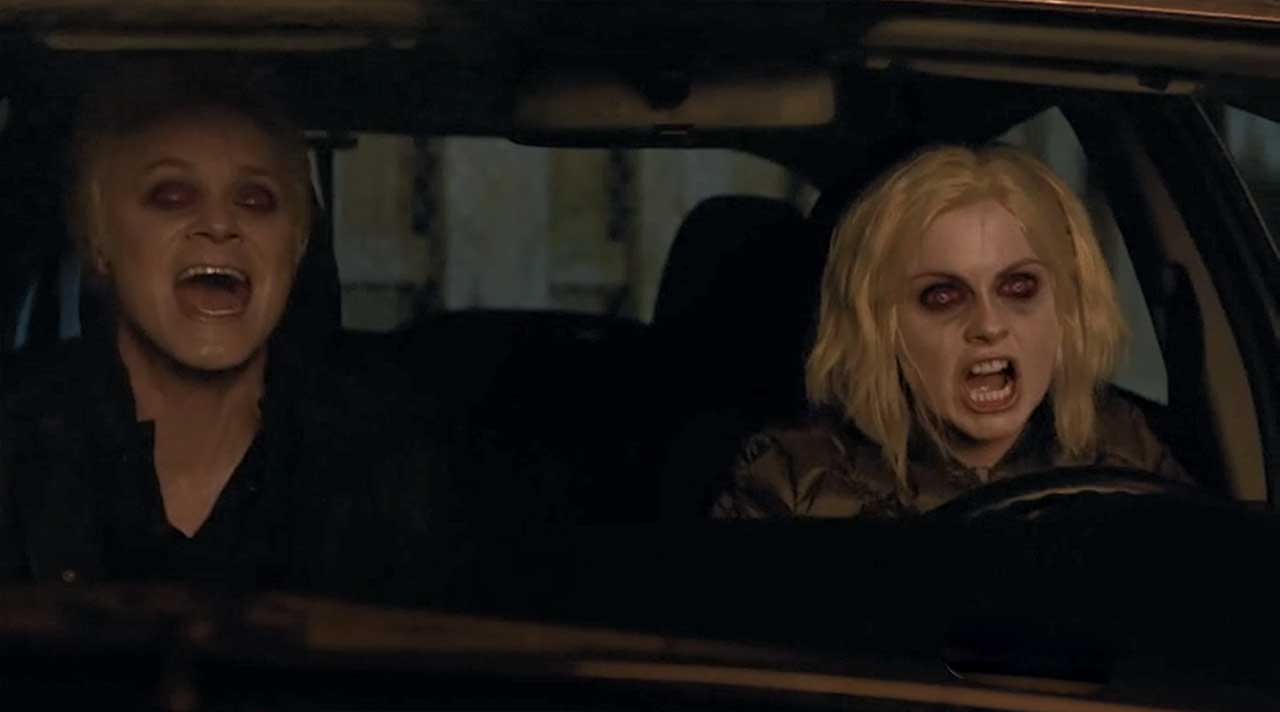 Das war doch mal wieder was! Bis auf Kleinigkeiten hat mir die Episode sehr gefallen, eigentlich wäre ich bei 4 Kronen, aber um etwas Distanz zu schaffen, gehe ich mal eine Stufe höher. Das wirkte durchdacht erzählt, hat etliche diskussionswürdige Elemente zutage gebracht (die Hirn-schleckenden Mädels!) und letztlich auf ideale Art und Weise den folgenden Showdown kommende Woche eingeleitet. Nein, das ist noch nicht das Staffelfinale, das denke ich deutlich größer als vier schießwütige Hinterwäldler ausfallen dürfte, aber wenn der Livestream beim kommenden Gemetzel läuft, dürfte das der Anfang vom Ende der Diskretion werden. Ich freu mich drauf!

Bilder: The CW

-->