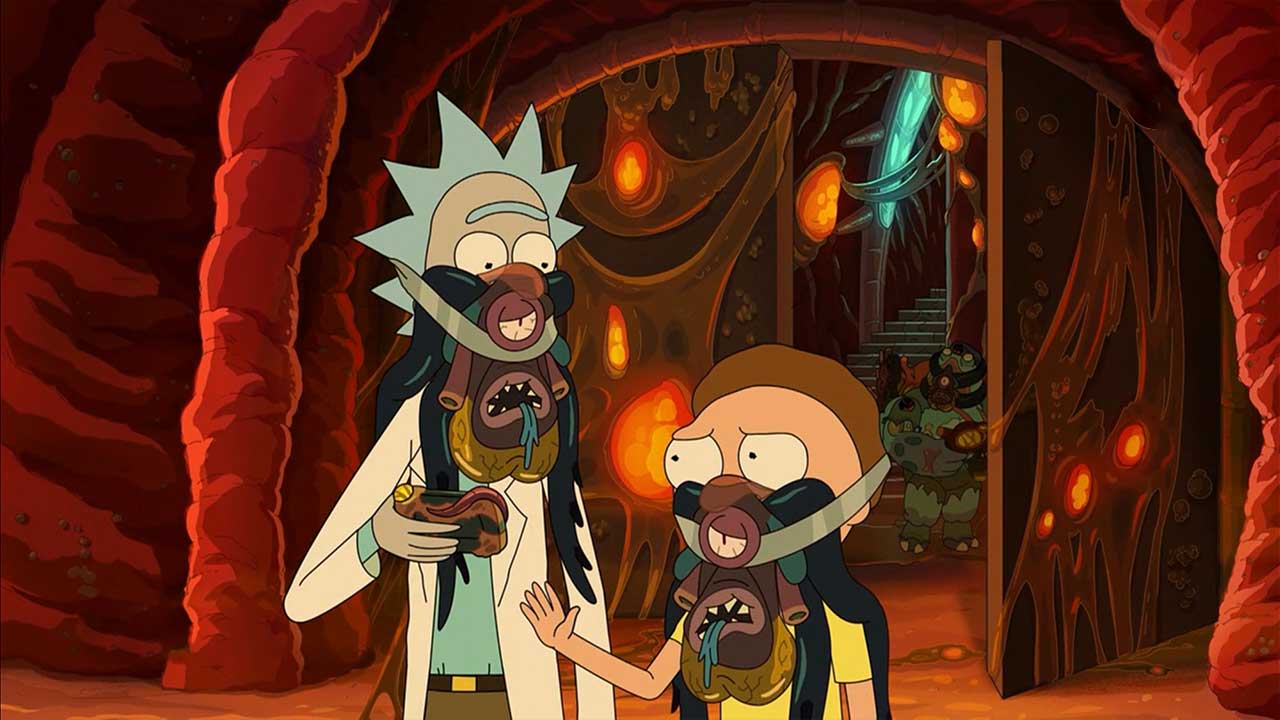 Nach dem entgleisten Meta-Zug vergangene Woche haben sich "Rick and Morty" diese Woche wieder einem mehr oder weniger klassischem Abenteuer gewidmet. Doch auch das kam nicht ohne etliche Referenzen zu alten Film-Klassikern aus. Direkt zu Beginn sehen wir die beiden gesteuert von Facehuggern, nachdem Rick sich ein "zu feuchtes Alien-Ei" angeschaut hat. Klassiker. Sehr ironisch-plump kleben die beiden Befreiten sich die toten Facehugger mit Klebestreifen vor das Gesicht, um erfolgreich zu fliehen.
"Man, feels kinda good when there's no guilt, right?! Just like in 'Star Wars'." (Rick)
Die erste Sequenz, in der die beiden nun Erwachten und wir Zuschauer von "ihrem" Facehugger-Leben erfahren, hat mir sehr gefallen. "Morty" als hoher General und "Rick" als polarisierender YouTube-Querulant. Es folgt viel Action, Leid und ein 9/11-Moment, der keine wurde. Zum Glück. Ende.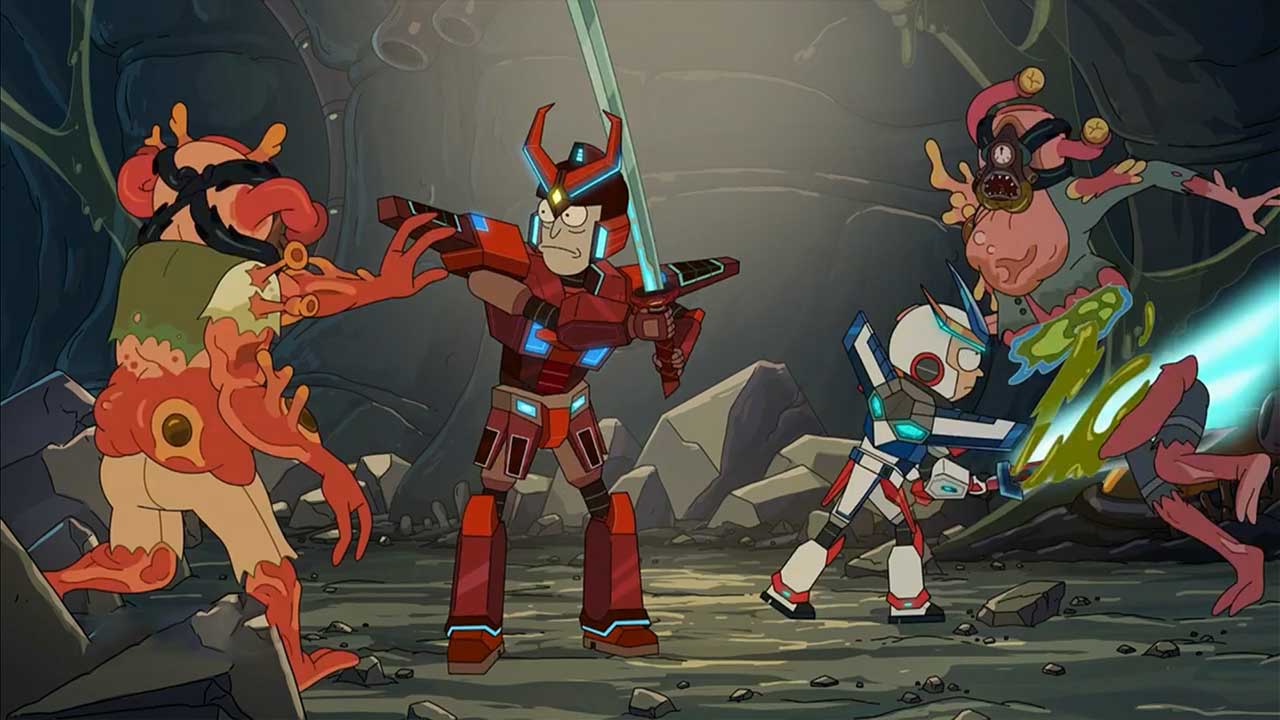 "Pearl Harbour on the other hand…" (Rick)
Naja, nicht ganz, denn tatsächlich haben sie Summer vergessen. Sehr schöner Dreh, denn sind wir ehrlich: Viele der weiteren Smith-Figuren werden stets vergessen, tauchen sie doch nicht mal im Titel der Serie auf. Und war euch je aufgefallen, dass Summer einen Zahnstocher im Mund hat? Vermutlich nicht, entsprechend sprechen "Rick and Morty" es auch direkt an, wie seltsam das wirkt.
"At least, jerking off tracks for my character." (Morty)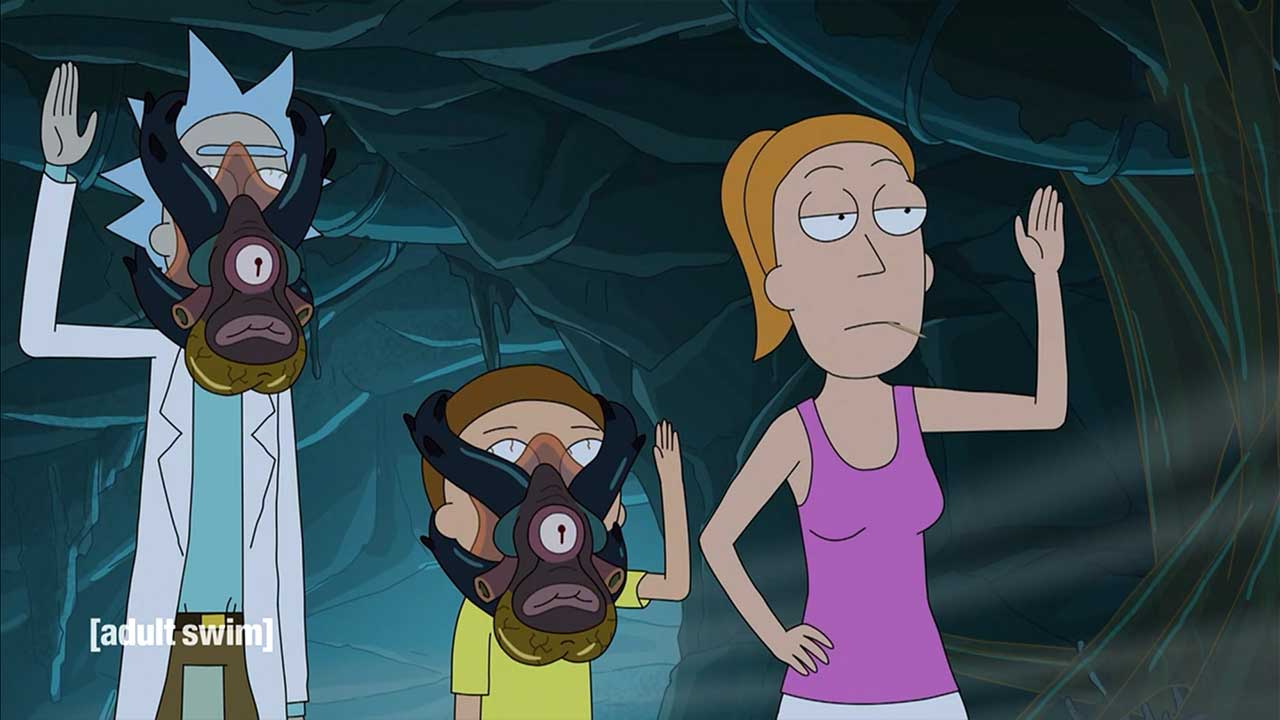 Einen "Unnessessary Bad Ass Suit-up" und somit eine weitere Popkultur-Referenz weiter bekommen wir die Geschichte nochmals aus anderer Perspektive zu sehen. Denn hat Morty bereits einen hohen Facehugger an sich gehabt, so hat Summer den höchsten aller Posten eingenommen. Zahnstocher sei Dank. Sie hat den ehemals recht rudimentär "lebenden" Kreaturen einen gewaltigen Evolutionsschub verpasst. Man könnte da jetzt sicherlich allerlei Lehrwehrtes auf unsere Kultur und die aktuelle Situation ableiten, aber meh…
"Did we at least learn something?" – "That we suck and that everyone sucks?" (Morty & Summer)
Immerhin hatten wir nach den vielen Andeutungen letzte Folge dann doch eine Prise Interdimensional Cable TV. Wenn auch nur akustisch. Aber der "Do you suffer from Altzheimer's? Do you suffer from Altzheimer's? Do you suffer from Altzheimer's?"-Spot war schon mal gut, gefolgt von einem "Full Circle from the pilot", was sich jedoch nicht als wortwörtlich sondern umgangssprachlich gelegtes Ei entpuppt hat. Bah!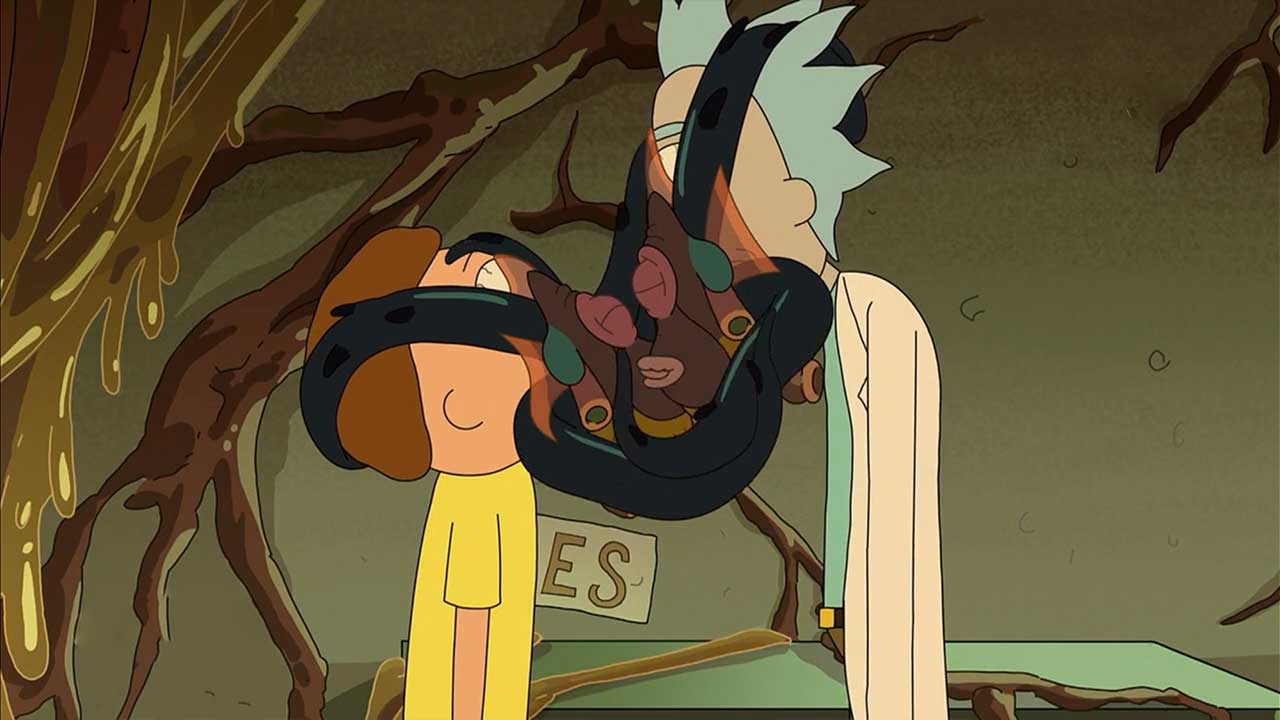 Ich bin ganz happy drum, dass es mal wieder eine konkrete Geschichte zu sehen gab. Das hat sich deutlich kompakter angefühlt und dennoch gab es durch den kleinen Summer-Twist eine nette tiefere Ebene. Auch dieses Mal wurden etliche Genre-Tropen bedient und an Action hat es nicht gemangelt, auch wenn ich nichts gegen eine Folge hätte, die mal wieder rein sprachlich Komplexität geschürt bekommt, ohne brachiale Gewalt und Hektik ins Spiel bringen zu müssen. Insgesamt war das gut bis unterhaltsam, hat aber bis auf ein paar nette Sprüche keinen ganz großen Reiz auf mich ausüben können. Dennoch war die Erzählweise sehr smart gewählt, so dass wir zunächst die Zerstörung einer vermeintlich bösen Alienrasse zu sehen bekommen, um dann zu lernen, dass sie eigentlich sehr friedlich ist, was mit unseren Emotionen als Zuschauer spielt.
P.S.: Bienenzucht-Jerry?!
Insight the Episode
"All is Glorzo! The Rick and Morty crew unpacks "Promortyus," the show's first venture into non-linear storytelling."
Easter Eggs & Referenzen
"Rick and Morty goes non-linear in an episode that asks the question: what makes life valuable? We break down every Easter Egg in the episode, and all of the hidden meanings. Praise Glorzo."
Bilder: Adult Swim / TNT Comedy

-->