Da ist sie also endlich, die erste Realserie aus dem "Star Wars"-Universum. "The Mandalorian" spielt nach "Return of the Jedi" und hat mit der Heldenwelt, wie wir sie aus den Filmen kennen, nicht wirklich etwas gemeinsam. Also nix mit Skywalker, Darth Vader und so weiter. Wir erleben hier quasi die schmutzige Seite des "Star Wars"-Universums – und sie macht großen Spaß.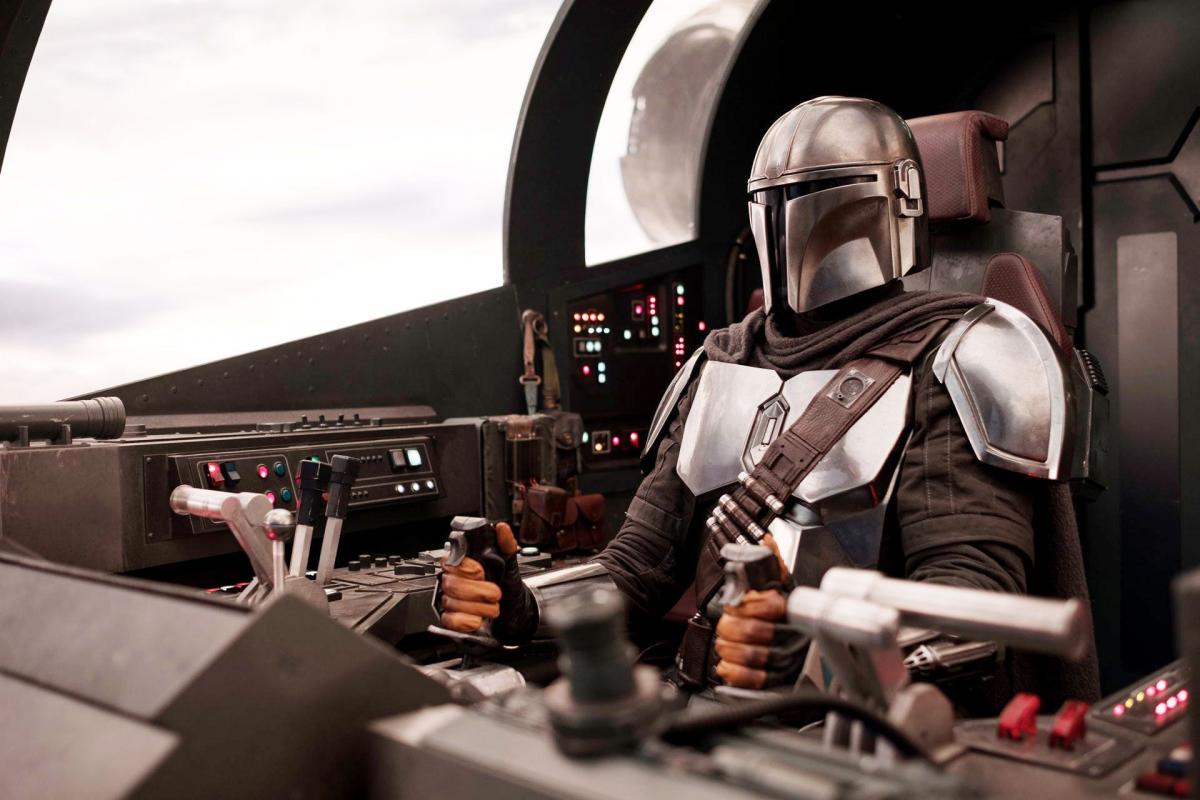 Im Fokus steht ein Kopfgeldjäger, "The Mandalorian". Er geht seiner täglichen Arbeit nach, eben Gesuchte aufspüren, in Karbonit einfrieren und ausliefern. So weit, so unspektakulär. Interessant wird's dann Mitte der ersten Folge, wenn er einen Spezial-Auftrag angeboten bekommt und annimmt. Was mich als Kind der ersten "Star Wars"-Saga direkt fasziniert, ist natürlich das ganze Drumherum. Wir fühlen uns gleich heimisch in der Welt, erkennen viele typische Rassen aus dem Universum wieder, die Schiffe und Waffen sind bekannt, so Kleinigkeiten wie eben das in Karbonit einfrieren lassen kurz aufhorchen. In der dritten "Star Wars"-Trilogie waren mit die Zitate mitunter zu sehr auf eben das Zurückholen der Erinnerungen fokussiert, hier sind sie einfach Teil der Geschichte und sorgen für einen "Sich-heimisch-fühlen"-Effekt.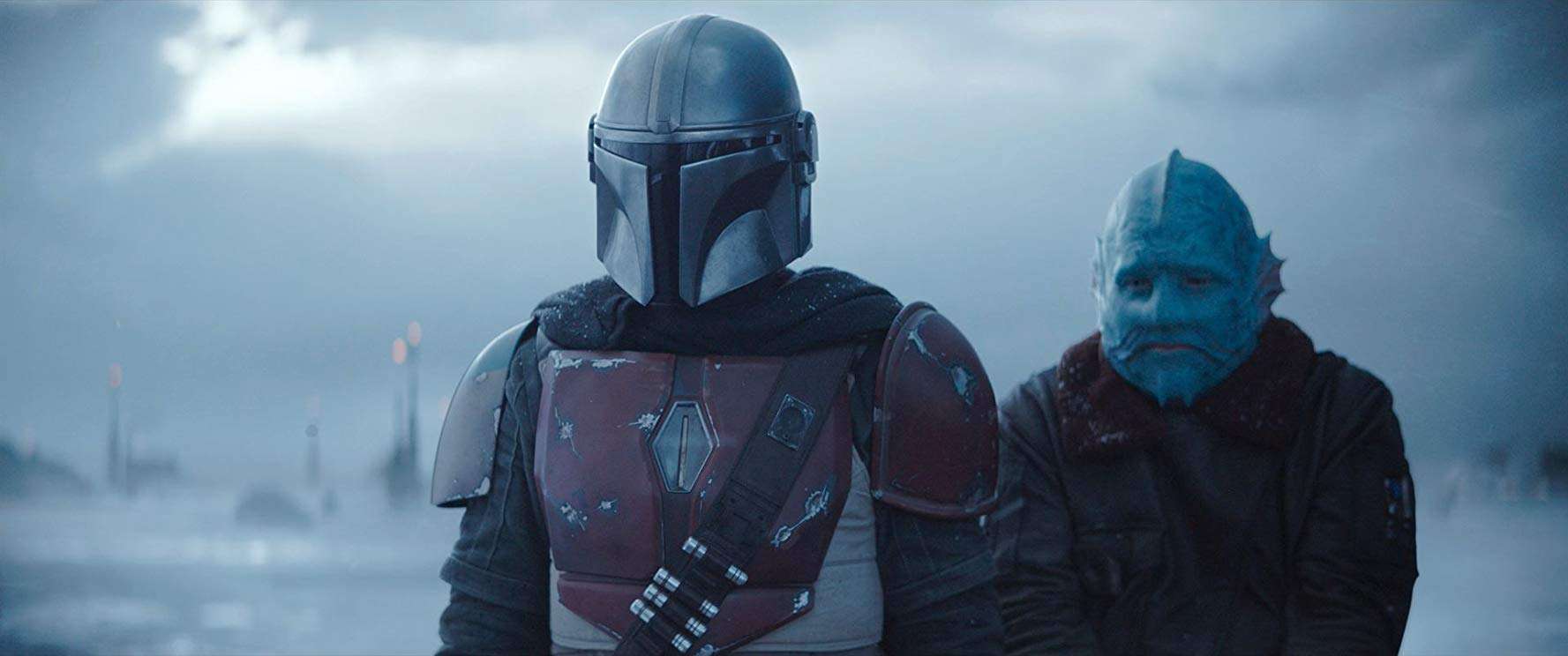 Dazu kommt noch die durchweg schmutzige Umgebung. Kein Hochglanz, keine aufpolierte Umgebung. Man könnte meinen, nach dem Sieg der Rebellen über das Imperium ist jetzt alles schön und gut und heile Welt. Aber nichts da: Es gibt immer noch genug zu tun für Kopfgeldjäger, die sich mit schmuddeligen Typen auseinandersetzen müssen, in dunklen Bars, auf heruntergekommenen Planeten. Großartig finde ich, wie mit dem Erbe des Imperiums gespielt wird. Seine Belohnung möchte der Mandelorian nicht in imperialen Credits ausgezahlt bekommen, die seien nichts mehr wert – würden aber noch akzeptiert, wie sein Auftraggeber anmerkt – großartig. Oder dass ausgediente, ramponierte Stormtrooper als Leibwächter von zwielichtigen Typen einen neuen – ja, Job gefunden haben – daran bleibt man gedanklich erst einmal hängen. Alles ist zur Normalität geworden, die Heldenstories sind auf dem Boden der post-imperialen Realität gelandet.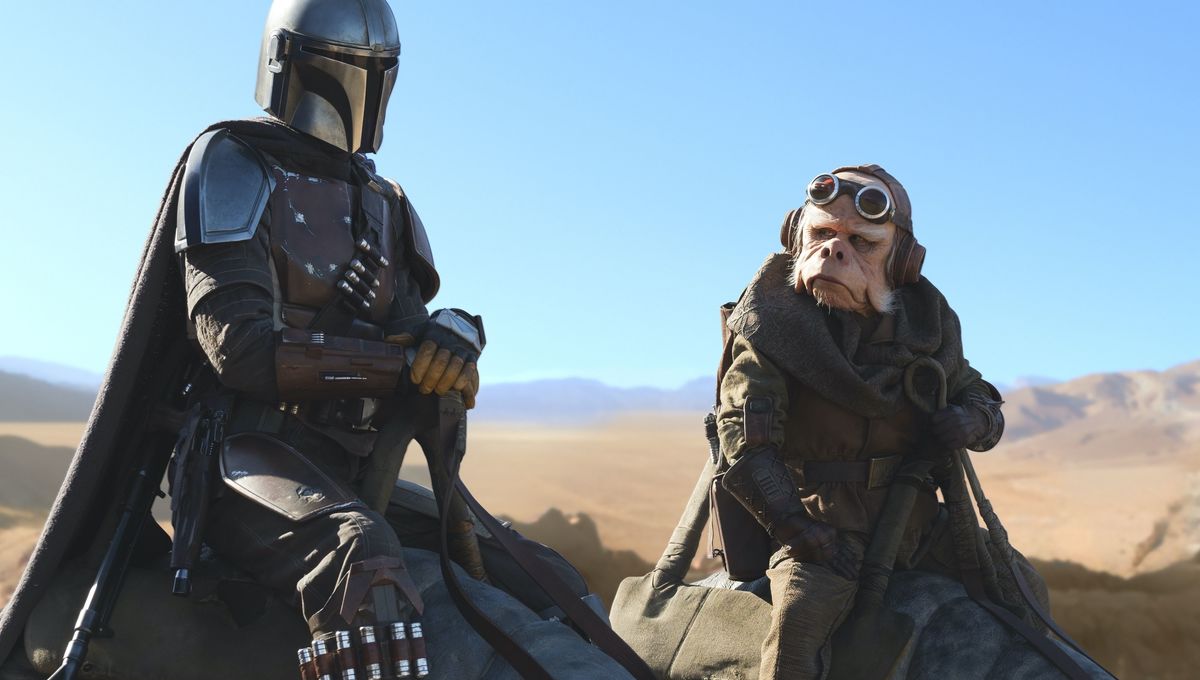 Natürlich funktioniert auch dieser Pilot nach den ungeschriebenen Seriengesetzen: Eine ausgedehnte Kampfszene ist ebenso dabei wie neugierig machende Flashbacks, eine Prise Humor und ein Häppchen Emotionen – ganz zum Schluss in diesem Fall. Denn wenn wir sehen, wen der Mandelorian da sucht, dann geht einem doch irgendwie das Herz auf – als Fan der Original-Trilogie ebenso wie allen anderen Fans des "Star Wars"-Universums, dürfte man meinen.

Bilder: Disney

-->