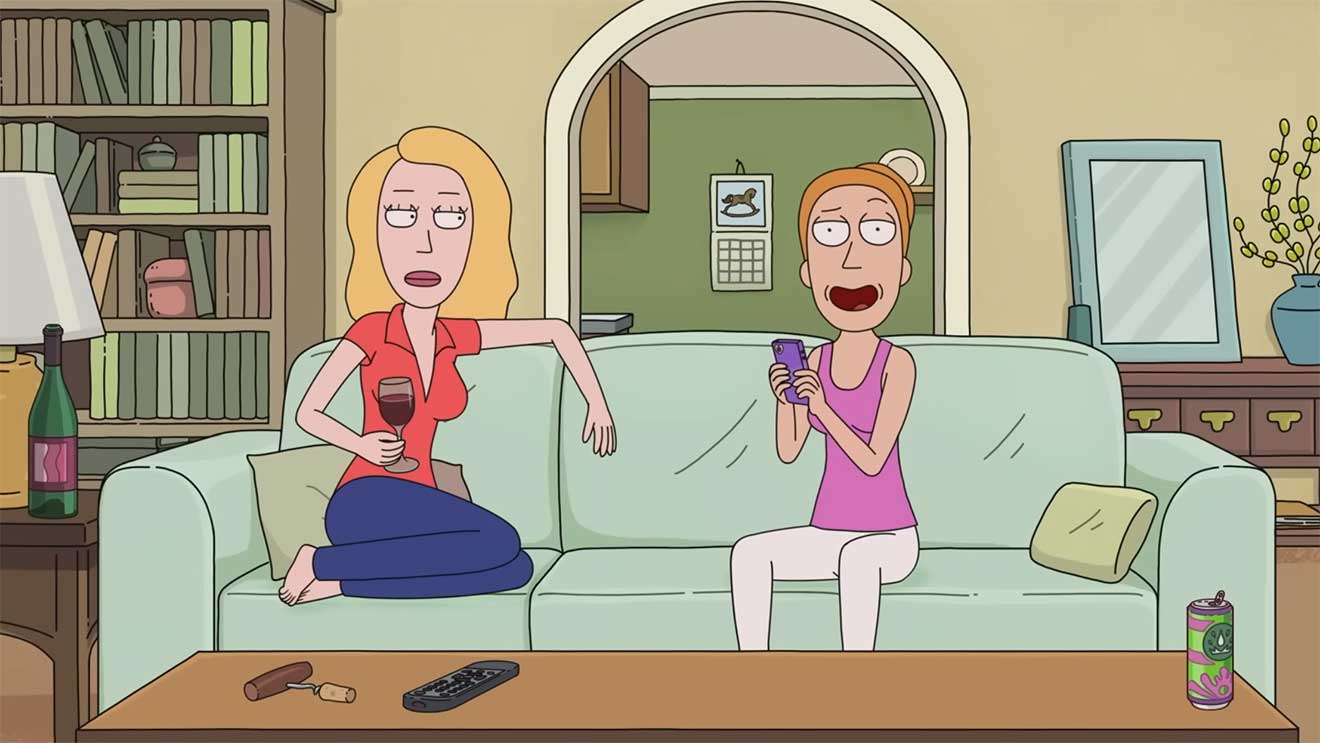 Im Oktober startet die siebte Staffel "Rick and Morty" (in den USA und in Deutschland), doch noch immer hat man weder Rick noch Morty sprechen hören. Seitdem bekannt geworden ist, dass Adult Swim die Zusammenarbeit mit Justin Roiland beendet hat, wurde fantasiert, wie man die ikonischen Stimmen der Hauptfiguren ersetzen würde, die der Co-Creator über die Jahre gesprochen hat. Bei der Serie "Solar Opposites", in der Roiland auch eine Hauptrolle gesprochen hat, hat man sich dazu entschieden, eine komplett andere Stimme zu wählen, statt möglichst nah an das Original zu kommen. Dabei wurde bereits vor Staffelstart aufgezeigt, welch inhaltliche Erklärung man in der Serie liefert. Der Wechsel hat für mich persönlich in der Staffel erstaunlich gut funktioniert. Bei Rick und Morty dürfte das aber nicht so einfach werden.
Staffel 7 Teaser
Nach einer auffällig langen Kommunikationspause fängt Adult Swim jetzt ganz zaghaft damit an, erste Teaser für die neue Staffel "Rick and Morty" zu streuen. Dabei ist auffällig, dass man mit der Neugier von uns Zuschauenden spielt. Zunächst gab es einen Teaser, in dem lediglich Beth und Summer auf dem heimischen Sofa sitzen und über die Staffel reden.
"It's not going to be a low stakes sitcom."
Gestern Abend wurden dann die Opening Credits zur siebten Staffel veröffentlicht, in der wir Rick und Morty zumindest zu sehen bekommen, zu hören aber – wie immer im Intro – nicht. Immerhin dürfen wir so ein bisschen raten, welche Szenen wohl wirklich in der Season vorkommen und welche mal wieder dazu gedichtet worden sind.
"Jerry all glowed up."
Neue Stimmen für Rick und Morty?
Mein Tipp: Man wird das Spielchen bis zum Start der Staffel so weiter spielen. Das dürfte den Einschaltquoten zur ersten neuen Folge nicht unbedingt schaden. Dann erfahren wir alle, ob man versucht die Stimmen 1:1 zu ersetzen, oder wir Neues zu hören bekommen. Meiner Einschätzung nach wird es eher Ersteres – vielleicht unter Einsatz von ein oder zwei Imitatoren oder gar mit Unterstützung von künstlicher Intelligenz. Wir werden sehen hören. Wichtiger ist eh, was wir inhaltlich geboten bekommen werden. Und wer die Serie mit deutscher Synchro schaut, wird eh keinen Unterschied merken. Aber das dauert noch ein bisschen.

Die siebte Staffel von "Rick and Morty" startet am 15. Oktober (bzw. 16. Oktober deutscher Zeit) auf Adult Swim in den USA sowie bei Warner TV Comedy hierzulande.

-->