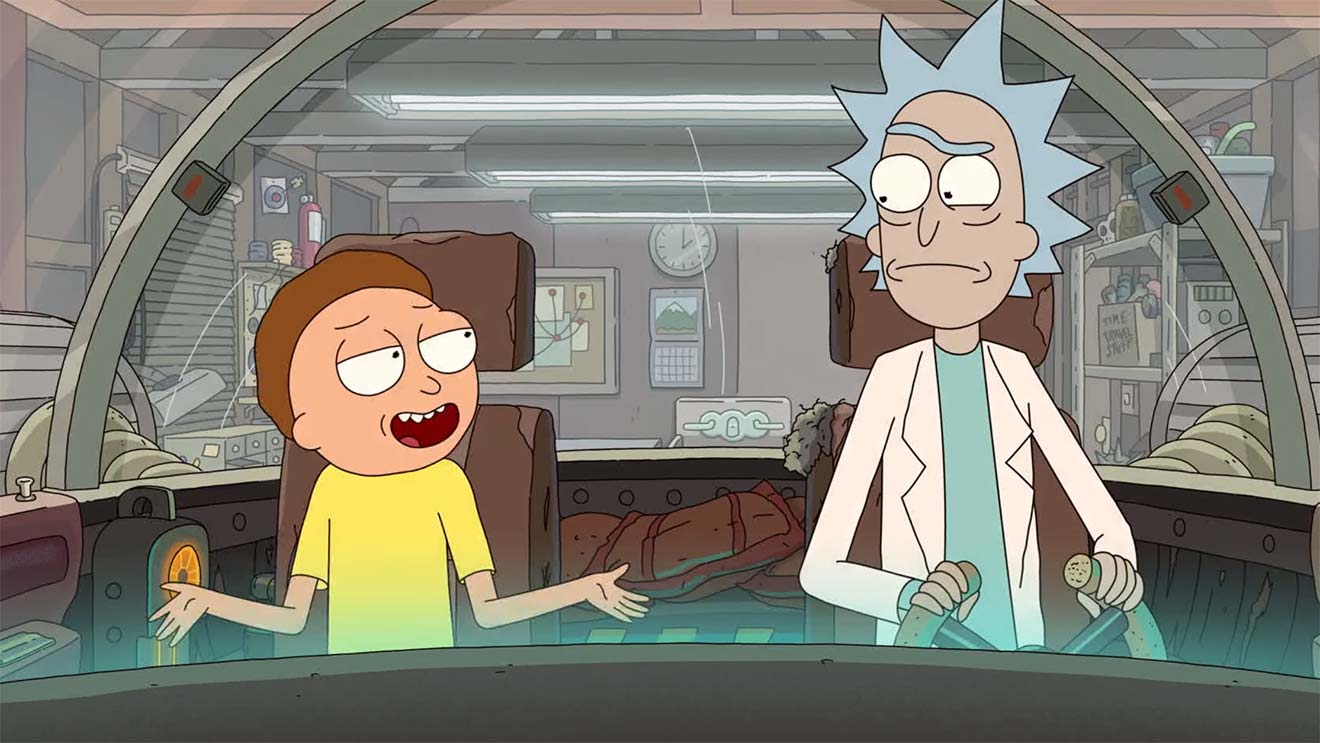 Jetzt ist es also endlich raus! Nachdem man uns auffällig Rick-und-Morty-los angeteasert hat, ist seit wenigen Minuten der offizielle Trailer zur neuen Staffel "Rick and Morty" raus und wir bekommen die Titel-gebenden Protagonisten endlich auch mal zu hören. Und alles klingt… wie immer? Naja, fast zumindest. Aber seht und hört einfach selbst:
"This is not a hologram."
Nachdem man sich von Co-Creator Justin Roiland getrennt hat war unklar, wie dessen Job als Stimme der beiden Hauptfiguren ersetzt werden würde. Statt wie bei "Solar Opposites" mit einem inhaltlich erklärten Stimmwandel, geht man bei "Rick and Morty" den eher klassischen Weg und versucht also, die Stimmen möglichst originalgetreu zu ersetzen. Dabei soll es sich um zwei Sprecher handeln, wobei die Identität der beiden erst nach Start der Staffel bekanntgegeben werden soll. Fest steht bereits, dass man Stimmfarbe und -Charakter möglichst 1:1 nachzumachen gedenkt. Das funktioniert grundsätzlich auch, aber an einigen Stellen im Trailer wird meines Empfinden nach deutlich, dass es sich nicht um Roiland handelt (vor allem, wenn Rick schreit). Das ist aber okay, denke ich. Mal schauen, wie sich das dann im eigentlichen Seh-Erlebnis anfühlt. Bestimmt achtet man da nach einigen Minuten gar nicht mehr drauf. Wichtiger ist eh, was wir inhaltlich geboten bekommen werden, und da hat der Trailer schon einmal einen ganz okayen Job abgeliefert, um Vorfreude zu entfachen. Bin jetzt nicht über-hyped, aber freue mich auf die neue Staffel.
Die neuen Folgen "Rick and Morty" werden ab 15. Oktober zu sehen sein – in den USA und bei uns. Also, bei uns zeitverschiebungstechnisch versetzt am 16. Oktober auf Warner TV Comedy.
Episodentitel der 7. Staffel
Adult Swim hat mittlerweile auch die Titel der kommenden neuen Folgen von Staffel 7 veröffentlicht. Wobei, die kleinen "Broh"-Kommentare dazu könnten auch darauf hinweisen, dass wir hier mal wieder veräppelt werden könnten…

-->