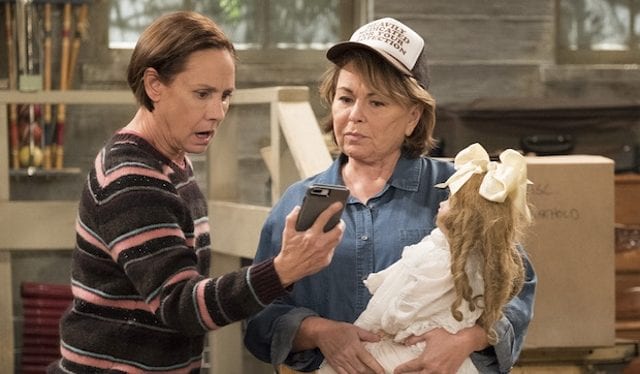 Hui, das kommt überraschend: Gerade erst sind wir in unserer "Verlängert oder abgesetzt"-Übersicht noch einmal auf die blitzschnelle Verlängerung von "Roseanne" um eine weitere Staffel eingegangen, nachdem die Comedyserie im März nach 21 Jahren wieder auf die Bildschirme zurückkehrte. Und nun scheint doch alles aus zu sein. Die Gründe dafür sind allerdings auch drastisch: Hauptdarstellerin Roseanne Barr veröffentlichte am Dienstagmorgen einen rassistischen Tweet über die ehemalige Obama Beraterin Valerie Jarrett – eine afroamerikanische Frau, die im Iran geboren wurde – in dem sie Jarrett als eine Kombination aus der Muslimbrüderschaft und "Planet der Affen" bezeichnete.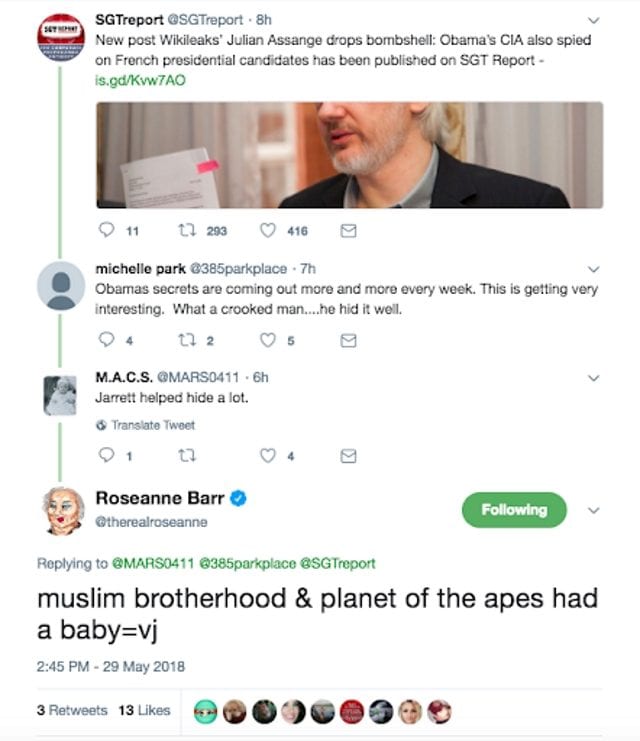 Wenig überraschend ist innerhalb kürzester Zeit ein Shitstorm über die Darstellerin, die sich offen als Trump-Anhängerin positioniert, hereingebrochen. Ebenfalls via Twitter veröffentlichte sie später ihre Entschuldigung für den "schlechten Scherz", sie kündigte daraufhin zudem an, Twitter ganz zu verlassen. Alle Augen waren schnell auf ABC gerichtet und das Statement, das der Sender zu Barrs umstrittenen Posting abgeben würde. Die Reaktion kam schnell, die Entscheidung war eindeutig.
"Roseanne's Twitter statement is abhorrent, repugnant and inconsistent with our values, and we have decided to cancel her show."
(Channing Dungey, Entertainment President von ABC)
Auch Barrs TV-Tochter Sara Gilbert äußerte sich schnell zu deren Tweet:
"This is incredibly sad and difficult for all of us, as we've created a show that we believe in, are proud of, and that audiences love — one that is separate and apart from the opinions and words of one cast member."
Und auch der CEO von Disney, dem Vermarkter der Serie, hat ein Statement abgegeben:
"There was only one thing to do here, and that was the right thing."
(Robert Iger)
Die einzige richtige Entscheidung, die hier getroffen werden konnte, war es mit Sicherheit. Zu schade für die Serie, die viele Fans begeistern konnte.
Titelbild: ABC | via: TV Line