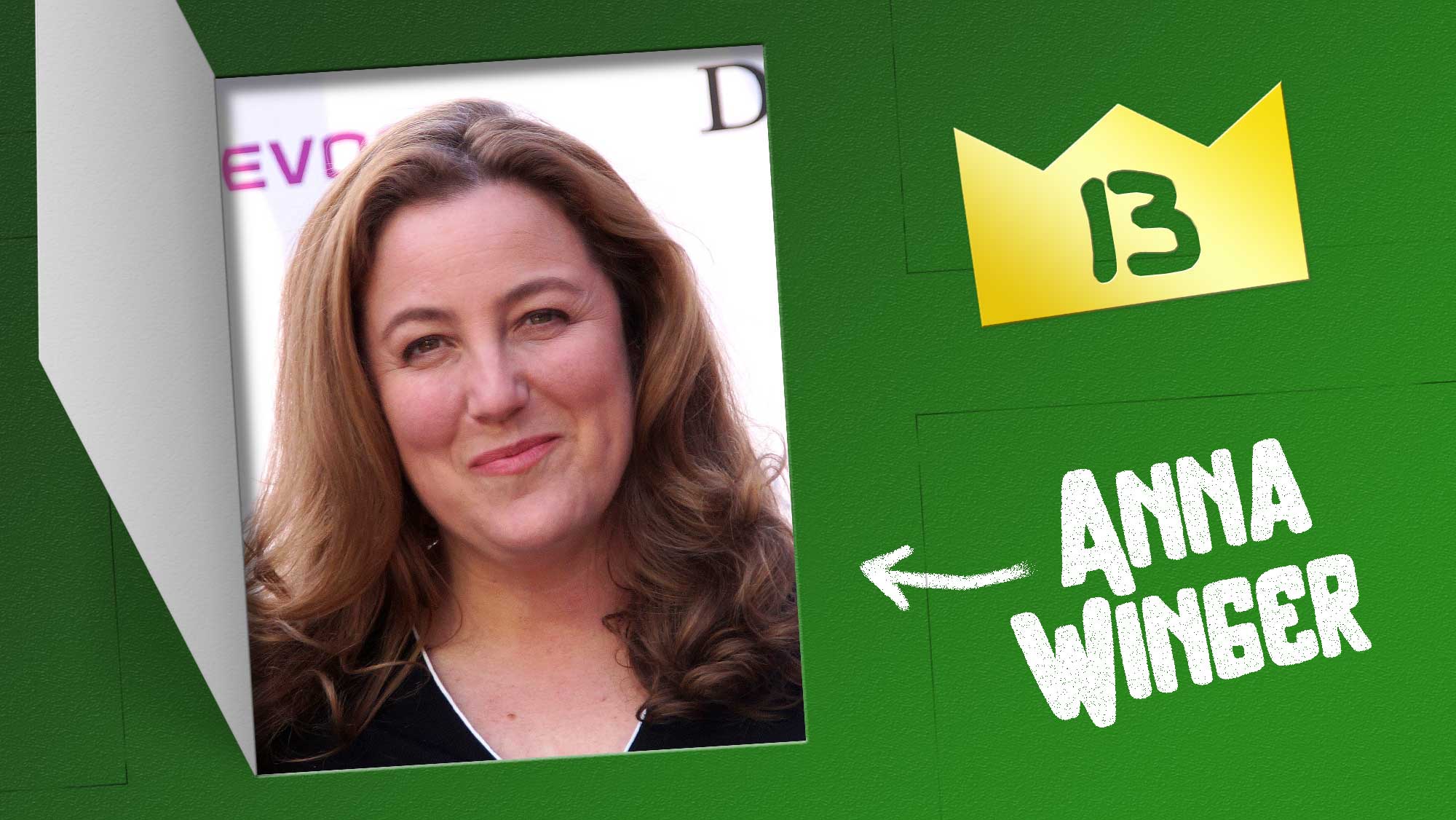 Die für die meisten letzte volle Arbeitswoche vor Weihnachten steht an und Türchen 13 unseres sAWEntskalenders öffnet sich. Dahinter verbirgt sich ein Interview mit der US-amerikanischen Schriftstellerin und Drehbuchautorin Anna Winger.
INFO:
Im "
sAWEntskalender
" gibt's jeden Tag ein Türchen mit einem neuen Interview – und
tolle Preise für euch
! In jedem Türchen können Buchstaben versteckt sein, die zusammengesetzt ein Serienzitat ergeben. Viel Spaß beim Lesen und Buchstabensuchen!
Anna Winger wurde 1970 in Massachusetts geboren, wuchs dort und in Mexiko auf, studierte in New York und lebt seit einiger Zeit in unserer deutschen Hauptstadt, in Berlin. Sie veröffentlichte 2008 ihren ersten Roman ("This Must Be The Place") und schreibt unter anderem für "The New York Times Magazine". 2015 schrieb sie zusammen mit ihrem Mann Jörg Winger das Drehbuch für die Serie "Deutschland 83" und 2018 wiederholten die beiden ihre Arbeit an der Fortsetzung "Deutschland 86". Auch "Deutschland 89" hat Winger mit geschaffen. 2020 schuf sie zusammen mit Alexa Karolinski die vielfach ausgezeichnete Netflix-Miniserie "Unorthodox", für die beide die gleichnamige Buchvorlage von Deborah Feldman adaptierten und die Drehbücher schrieben. Im September wurde verkündet, dass Netflix mit Anna Winger nun eine langfristige Partnerschaft eingeht. Und ein erstes neues Projekt ist bereits in Arbeit.
Mehr zu Anna Winger erfahrt ihr auf ihrer offiziellen Website oder auf Twitter.
Interview mit Drehbuchautorin Anna Winger
Which series did you watch last?
"Succession" Season 3
Your absolute series secret tip?
My favourites of the last year are definitely "I May Destroy You" and "White Lotus" (neither one a secret). HBO makes incredible TV.
Which series character can you identify with best and why?
I identify with all my characters, but probably most with Martin Rauch from "Deutschland 83".
What are you currently working on, what is your next project?
"Transatlantic" for Netflix.
Can you tell us an anecdote from the set/of a production?
I miss the days before corona when we could sit around in hot, dirty groups without masks on!
What attracted you most to the "Unorthodox" series?
I loved the book.
How did you get into the film & series industry?
I am a photographer and a novelist so screenwriting was a good fit.
What do you think makes a good series?
Great characters.
What do you see as the crucial difference between film and series?
Time and space.
Binge watching or piece by piece?
I love to binge, but usually don't have the time or space for it.
Original sound or dubbing?
Original
Sunday night: linear TV or streaming?
I never watch linear TV unless I am in a foreign hotel.
What's on for you at Christmas (Christmas episode/Christmas movie)?
Always "Elf" (dt. Titel: "Buddy – Der Weihnachtself").
THANK YOU FOR THE INTERVIEW.
Buchstaben gefunden?
Wie im Gewinnspiel-Beitrag zum "sAWEntskalender" erläutert, kann jeden Tag ein gesuchter Buchstabe im Türchen-Beitrag versteckt sein. Und mit dem gestrigen Tipp wisst ihr nun auch, dass bis auf an zwei Tagen immer genau ein Buchstabe versteckt ist. Hast du ihn gefunden oder bist dir sicher, dass es keinen gibt? Dann schreib uns die Tages-Lösung über das Kontaktformular hier und sichere dir bei richtiger Einsendung ein Gewinn-Los:
Wie ist welcher Buchstabe versteckt?
Lösungszitat erkannt?
Solltest du mithilfe der bisher entdeckten Buchstaben das gesuchte Serienzitat erraten haben, schick uns deinen Lösungsversuch über das Formular im großen Gewinnspiel-Beitrag (ganz unten). Dort gibt es auch alle Infos zu den Preisen und zum Ablauf des Gewinnspiels. Und morgen folgt das nächste Interview.

Bild: Copyright: 9EkieraM1 (CC BY-SA 3.0 – https://creativecommons.org/licenses/by-sa/3.0/)

-->