Die Comic-Con hat jede Menge Teaser und Trailer zu unseren Lieblingsserien hervorgebracht. Ob The Walking Dead, das Spin-Off Fear the Walking Dead, Outcast, Sherlock oder Ash vs. Evil Dead – ab Herbst gibt's jede Menge neuen AWESOME Serien-Stoff. Worauf freut Ihr Euch am meisten?
Outcast
Seit vergangenem Jahr hat The Walking Dead-Erfinder Robert Kirkman eine zweite Graphic Novel-Reihe am Start: Outcast heißt die Horrorserie. Die Geschichte spielt in West-Virginia. Im Mittelpunkt steht Kyle Barnes, der eine schwere Kindheit hinter sich hat und unter anderem von seiner Mutter schwer misshandelt wurde. Das hat wohl auf ihn abgefärbt, denn als Erwachsener wird er von seiner Frau und seiner gemeinsamen Tochter verlassen, nachdem er diese angegriffen hat – bzw. angegriffen haben soll, besser gesagt.
Fear the Walking Dead
Das Spin-Off zu The Walking Dead startet bereits Ende August – und erzählt die Geschichte zu Zeiten des Ausbruchs des Virus, als sich die ersten Menschen in Walker verwandeln. Spätere Verknüpfungen zur Mutterserie sind laut Erfinder Robert Kirman nicht ausgeschlossen.
Sherlock
Sherlock wird demnächst mit einem Special weitergehen, ehe die vierte Staffel in Angriff genommen wird. Wie es sich für ein Special gehört, wird die Folge inhaltlich aus dem Rahmen fallen. Sherlock Homes und John Watson werden im viktorianischen England einen Fall lösen.
Ash vs. Evil Dead
Die Handlung der US-amerikanischen Comedy-Horror-Serie Ash vs. Evil Dead setzt etwa 30 Jahre nach den Ereignissen der bekannten Evil Dead-Trilogie ein. Damals wurde Ash Zeuge des Tanz der Teufel – genug Zeit also, um erwachsen zu werden.
The Walking Dead
Mit Rick & Co. geht es im Oktober weiter – die sechste Staffel steht an. Offensichtlich wird die Handlung weiterhin in Alexandria spielen, und es sieht nach einem Showdown zwischen Rick und Morgan aus.
ABSTIMMUNG VORBEI! Hier die Ergebnisse:
(39 Stimmen)
Outcast 2
Fear the Walking Dead 7
Sherlock 18
Ash vs. Evil Dead 5
The Walking Dead 7
Ergebnisse von letzter Woche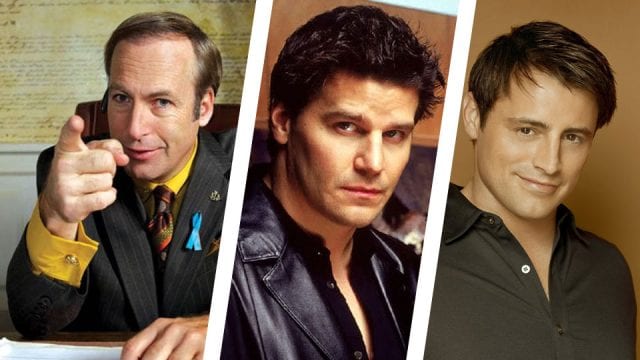 Letzte Woche wollten wir von Euch wissen, welches Spin-Off zu Euren Favoriten gehört. Das klare Ergebnis: Es ist Better Call Saul. 31 Stimmen reichten locker zu Platz 1 vor NCIS mit 15, Angel mit 14 und Boston Legal mit 11. Hatte ich schon erwähnt, dass Melrose Place keine einzige Stimme bekommen hat?

-->