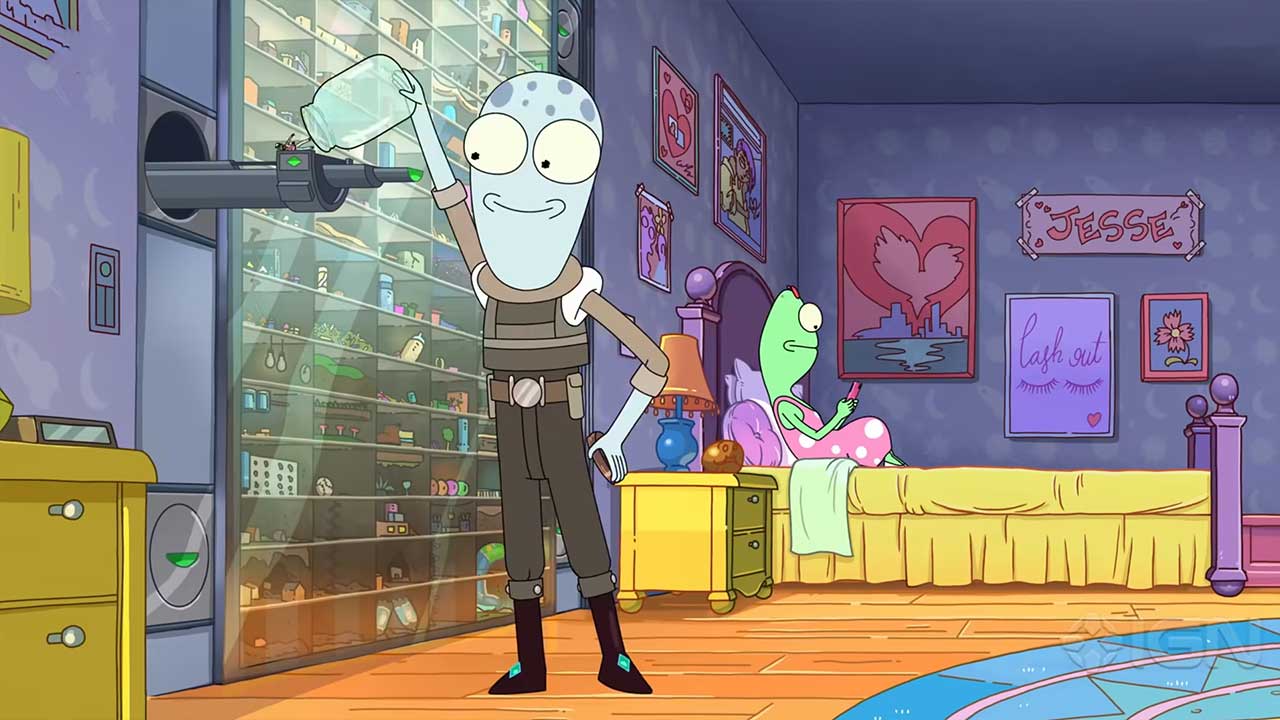 Nach dem ersten Teaser Anfang des Jahres hat Hulu jetzt auch einen ausgewachsenen Trailer für die kommende Fortsetzung zu "Solar Opposites" veröffentlicht. Die erste Staffel des vermeintlichen "Rick and Morty"-Klons, an dem Justin Roiland mit beteiligt ist, hat mir ganz gut gefallen und ist mittlerweile ja endlich auch in Deutschland über die STAR-Erweiterung bei Disney+ zu sehen. Die zweite Staffel wird aber vorerst nur in den USA anlaufen und mit großer Sicherheit irgendwann nach Ablauf der angedachten acht Episoden auch zu uns rüber kommen. Schön zu sehen, dass es auch mit der großartigen Nebenstory um die geschrumpften Menschen in der Wand weiterzugehen scheint!
"On season two of Solar Opposites, the Solar Opposites take it bigger, funnier, and more opposite than ever before."
Das schaut doch gut aus! Vor allem nochmal deutlich ambitionierter, zum einen, was die detaillierte Animation anbelangt, zum anderen hinsichtlich der Story, die deutlich weitreichender zu werden scheint. Ein paar pubertäre Momente wird es aber anscheinend auch wieder geben. Ich bin auf die Mischung gespannt und freue mich auf die neuen Folgen!