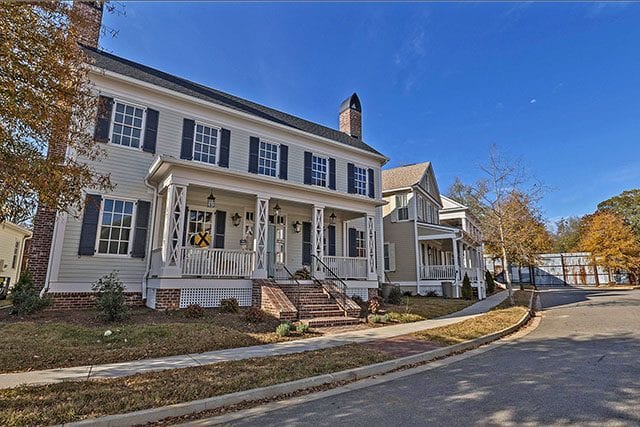 Vor einigen Wochen haben wir schon davon berichtet, dass ein Set aus The Walking Dead zum Verkauf steht. Aktuell ist die Gruppe um Rick Grimes ja in Alexandria angekommen. Hier kann man wohnen, ganz ohne von Aaron rekrutiert zu werden. Es lebten dort sogar einige Menschen, derweil die 5. Staffel abgedreht wurde. Wer dort hinzieht, lebt übrigens in guter Nachbarschaft: Gleich um die Ecke geht's nach Woodbury.
The Walking Dead-Insider Dalton Ross hat sich für Entertainment Weekly am Set der 5. Staffel umgesehen. Alexandria gehört im richtigen Leben zum Projekt "Gin Property in Senoia, Georgia". Das wurde von Scott Tigchelaar entwickelt, dem Präsidenten der Raleigh Studios Atlanta, in denen The Walking Dead zuhause ist. Gin Property wurde ursprünglich als Filmset konzipiert.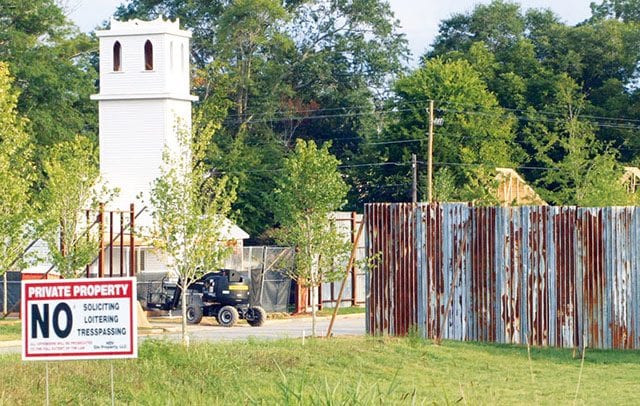 Ein bisschen problematisch wurde es wohl, als bekannt wurde, dass sich durch den Ort ein 15 Fuß hoher Wall ziehen sollte, der in der Serie die Zombies von der Stadt fernhalten soll. Bis Ende November 2015 hat die Produktionsfirma weiterhin die Erlaubnis, den Wall stehen zu lassen und zu nutzen. Dazu gibt's eine Option der Nutzung bis 2019 – nicht unrelevant, wenn man doch bedenkt, dass Alexandria selbst in den aktuellen Comicbüchern noch eine Rolle spielt, die ja irgendwann dann auch nochmal verfilmt werden könnten. Nicht jeder Anwohner ist Freund davon, dass noch vier Jahre lang ein hoher Metall-Zaun durch den Garten geführt wird – verständlich.
Dass in der Häuseransammlung Menschen leben, führt mitunter zu merkwürdigen Situationen. So musste die Kampfszene zwischen Rick und Pete neu gedreht werden, nachdem ein Postauto während des Drehs durch das Setting fuhr. Auch Meilssa McBride, die Carol spielt, hat schon Merkwürdiges erlebt: Manchmal würden Szenen in der Stadt gedreht und plötzlich würden Vorhänge zur Seite geschoben, eben von den Menschen, die wirklich in der Stadt leben, die dann freundlich winken.
We're shooting scenes in this town and you see the curtains move in somebody's window and there's people living in there! And you look over and they wave and then the mail truck comes through. It's bizarre!​
via: Entertainment Weekly

-->