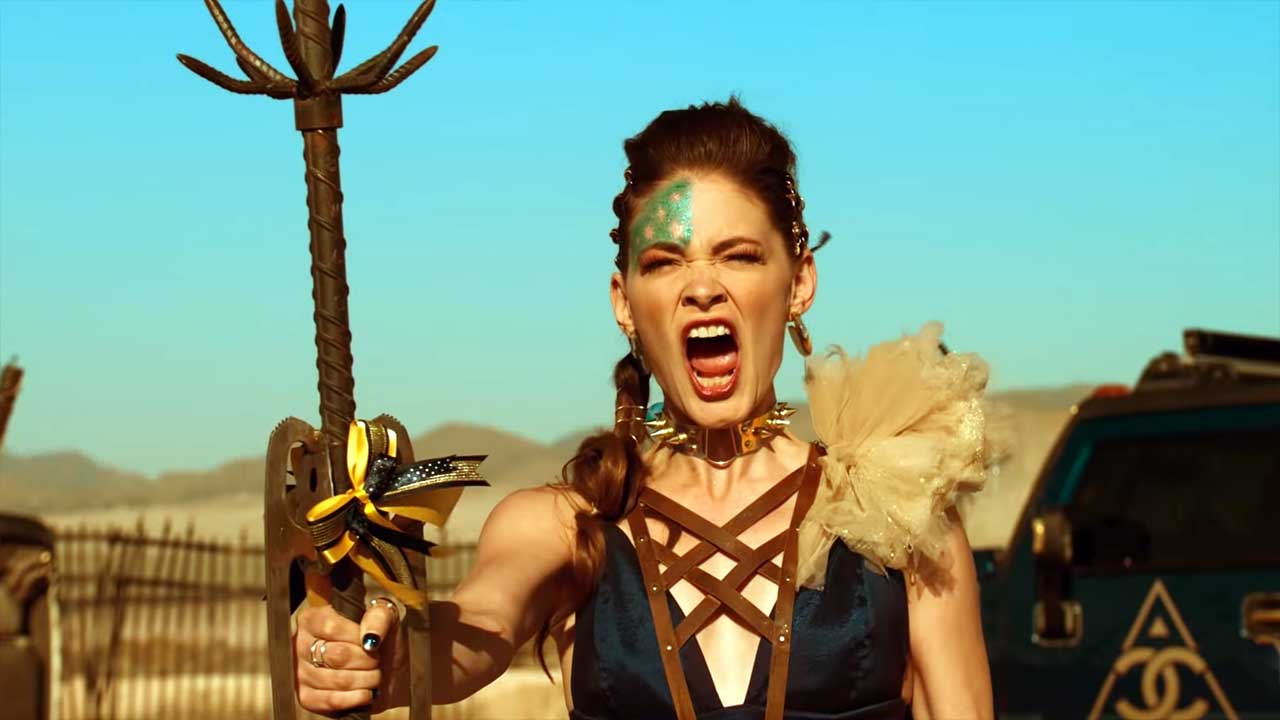 Ach schau an, mal wieder eine neue Netflix-Serie, von der ich bislang nicht wusste. Nicht nur das, auch die Vorlage dazu, die Graphic Novel "Daybreak" (Partnerlink) von Brian Ralph, die erstmals 2006 erschienen ist, sagte mir bislang nichts. Noch rund fünf Wochen habt ihr Zeit, euch diese anzuschauen, solltet ihr vor dem Serienstart bereits in der Materie sein wollen. Denn ab 24. Oktober ist das neue Netflix Original auf der Streaming-Plattform verfügbar.
Zu Schulzeiten waren wir ja immer über alles froh, was eine Schulstunde verkürzt oder gar verhindert. War der Lehrer zwei Minuten nach geplantem Beginn noch nicht da, wurde von "Freistunde" gescherzt, bei gutem Wetter wollten wir draußen "Unterricht" machen – ihr kennt das. Da kommt die Apokalypse doch gerade recht, um die nächste Stunde "Geschi" zu kippen, oder? Ob das nun überdrehter Teenie-Humor oder Unterhaltung mit gerade der richtigen Dosis Coolness ist, wird aus dem Trailer zur Serie noch nicht ganz klar. Aber alleine Matthew "Ferris Bueller" Broderick als Schuldirektor hat schon so seine ganz eigene Ironie inne – gefällt mir! Und die Mischung aus "Mad Max"-Stilistik, Zombies und High School-Thema könnte auch unterhaltsam werden.
"Daybreak follows the story of "17-year-old high school outcast Josh searching for his missing girlfriend Sam in post-apocalyptic Glendale, California. Joined by a ragtag group of misfits including a pyromaniac 12-year-old Angelica and Josh's former high school bully Wesley, now turned pacifist samurai, Josh tries to stay alive amongst the horde of Mad Max-style gangs (evil jocks, cheerleaders turned Amazon warriors), zombie-like creatures called Ghoulies, and everything else this brave new world throws at him."
Die Dramedy "Daybreak" wird ab 24. Oktober über diesen Link hier auf Netflix zu sehen sein. Aron Eli Coleite ("Heroes", "Star Trek: Discovery") wird als Showrunner fungieren, Brad Peyton ist als Co-Creator aktiv. Die zehn Episoden wurden übrigens in Albuquerque gedreht, wer weiß, vielleicht erkennt der ein oder andere "Breaking Bad"-Fan ja etwas wieder.